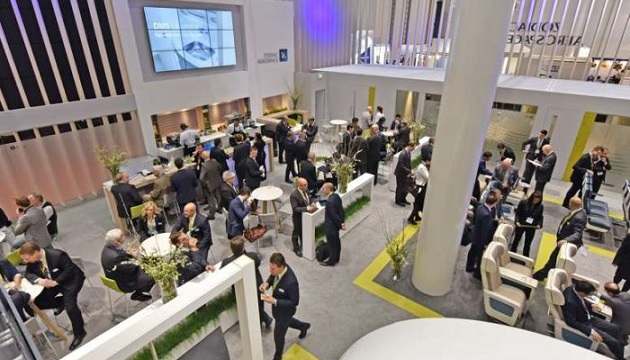 TT Electronics, a global provider of engineered electronics for performance critical applications, will demonstrate its design-led Human Machine Interface (HMI) solutions for commercial aircraft interiors at the upcoming Aircraft Interiors Expo (AIX) in Hamburg, Germany.
TT Electronics designs and manufactures custom solutions using materials certified for flight and will feature several at the show including passenger control units (PCUs), cabin signage, mood lighting, seat identification and suite information panels. With considerable expertise in thin-film backlighting, TT Electronics will demonstrate its latest mood light, a lightweight, homogenous, and power efficient alternative to current competitive offerings. Its diverse capabilities are a driving factor behind the company's increasing industry recognition and competitive role in serving aircraft interior manufacturers worldwide.
Available in single colour or RGB, this new Flexible Lighting Strip (FLS) is designed with a variety of electronic communication protocols suitable for the requirements of specific airline programmes. It can be mechanically fixed and exhibits a bend radius of 75mm. The FLS is the result of TT partnerships in the material supply chain to provide a product platform that is both robust and certifiable for large commercial aircraft.
"Ambient lighting remains an important element of the first and business class passenger experience. In a departure from the 'old fashioned' box design, contemporary and future cabin design is moving to a more aesthetically pleasing and space efficient environment filled with curves," said Terry Moss, Sales Director, TT Electronics. "At AIX, we'll be highlighting our Flexible Lighting Strip which offers the perfect blend of form and function to meet the demands of the passenger, the designer and the manufacturer."
TT Electronics has been supplying HMI solutions and products to the aircraft interiors market for over 30 years. The company first supplied PCUs for the initial lie-flat beds that debuted in the 1990s and has continued to increase its presence via a variety of control panel and signage products for all cabin areas including washrooms and galleys.
For more information, visit: www.ttelectronics.com