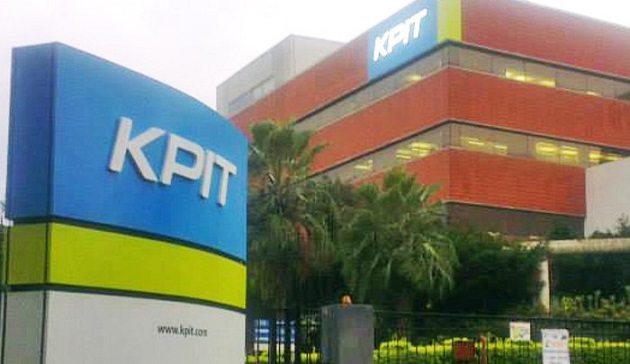 KPIT Technologies, a global technology company specializing in IT consulting and product engineering, announced that it has been recognized as a market leader in a recent Cloud Services report, published by Information Services Group (ISG), a leading technology research and advisory firm.
According to the ISG Provider Lens Cloud Services Quadrant Report, KPIT was named among the leading providers for the "SAP Services" quadrant.
"Enterprises, supported by a growing ecosystem of partners and providers, are rapidly moving workloads to the public cloud as they seek greater agility and scalability in their increasingly digitally driven operations," said Esteban Herrera, partner and global head of ISG Research. "KPIT has significant experience in providing SAP application management services and is a good fit for customers looking for a U.S.-focused provider with industry domain innovation leadership and unique SAP migration expertise, migration tools and application knowledge."
"The recognition of KPIT as a leader for SAP services by ISG underscores our unwavering commitment of helping our customers create sustainable business value from their investments in SAP solutions. In today's digital era, we are focused on delivering transformational services and solutions that accelerate the shift from traditional IT to business innovation and help establish new competitive advantages for our customers," said Anand Chellam, Global Head for KPIT's SAP Strategic Business Unit.
KPIT has invested significantly in newer SAP technologies including global expertise for SAP S/4HANA, SAP SuccessFactors, SAP Hybris (commerce and customer engagement), SAP Integrated Business Planning and SAP Leonardo solutions. KPIT has also invested in developing toolkits and IP to better manage client engagements and outcomes such as SmartAMS (automation for managed services), StratosM&A (data migration for M&A integration), technical migration tools and ValueHarvesting (continuous improvement for existing SAP system landscapes).
The ISG Provider Lens Cloud Services Quadrant Report evaluates 45 cloud services providers serving the U.S. market across six quadrants: Public Cloud Infrastructure Consulting and Implementation Services; Public Cloud Infrastructure Managed Services; Public Cloud Brokerage Services; SAP Services; Infrastructure-as-a-Service (IaaS) and Unified-Communications-as a-Service (UCaaS).
The ISG Provider Lens Quadrant report series draws insights on service provider capabilities from focused surveys, briefings, interviews with providers, input from ISG advisors, ISG benchmarking data, and data drawn from the ISG Contracts Knowledgebase and ISG Engagement Database.  The series is a complement to the ISG Provider Lens Archetype reports, which offer a first-of-its-kind evaluation of providers from the perspective of specific buyer types.