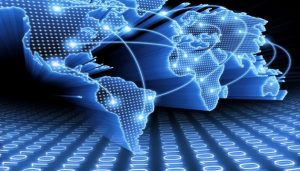 It is a daunting task to understand as to what it takes to be a manufacturing hub. Saying that "Make in India" mission is failed- is an understatement. Why isn't the manufacturing sector in India developing – has become a million dollar question before the nation. The answer always remained elusive due tomyopic vision. We have to have a broader vision and a comprehensive understanding of the subject to know precisely the state of affairs.
First let's look at China. China opened up economy in 1978. Not many companies queued up in China to invest in manufacturing facilities then. It took China nearly 20 years to convince companies to invest. They slowly started the transition of making their products in China starting from 2002.
China infrastructure is world's best. China has huge highways, buildings, bridges, aircraft manufacturing in record time. The delivery times are far too lower. Chinese are simply focused with mind and body on production. China has a uniform 17percent VAT for years. All the land in China is a state property and is long leased to the companies giving cost advantage to foreign companies. Imported hi-tech machinery is exempt from duty. Debt is available to businesses at 4 percent. Road, rail, shipping transportation are up to the mark and port clearing times are predictable. World class SEZs offer roads, power supply, telecommunication, skilled manpower availability and Government support.China's push towards export-led growth from 1978 was built on SOE (state-owned enterprise) and FDI strategy.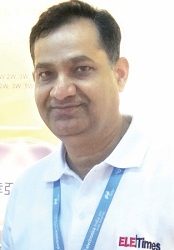 Most factories in China are fully automated and run round the clock taking advantage of almost 100 percent capacity utilization. China's manufacturing Industry was by design the Export driven Growth Strategy.Thus we are competing the best in the world i.e. China.The gap is unfathomed.
Reason for India lagging behind in manufacturing sector lies back in 1990s when remarkable economic reforms took place.Even after 1991, there was no real pressure on Mfg. sector to look at cost competitiveness till around 2010. We underestimated the potential of manufacturing sector. The stark truth is Indian Industry all along concentrated on maximising their share in the domestic market. India was crippled until 1990 when firms were mostly small, family-run and not focused on scale.
In order to deal with the problem, the government has listed the electronics industry as a priority sector under its Make in India campaign. There are various government schemes to encourage domestic manufacturing which provide tax and tariff concessions, investment subsidies, dedicated fright corridors, preferential market access in government procurement and export subsidy.
A reliable supply chain, ease of doing business, important infrastructure – like getting electricity connection, water supply, land acquisition for setting up factories are a must for a country to be a manufacturing hub.
Foreign direct investment (FDI) in electronics is less than one percent of the total FDI inflow because of onerous labour laws, delays in land-acquisition and the uncertain tax regime have kept investors at bay.
We have to give the companies what they do not have in China or other South East Asian economies for them to shift their base to India. It is not that easy.
It will take a while for our infrastructure to improve. It is a continuous process. Wait for another 10 years before coming to a judgment.
From a purely theoretical standpoint, if India wants to replace China in product led export, it can only do it by employing high-tech process and the intentions in right earnest.