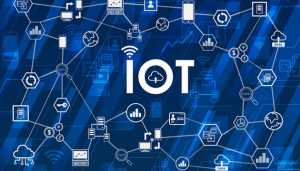 Owing to the promise that it has in store for modern industries, everyone seems to be talking about the Internet of Things technology. While, India has also jumped into the bandwagon, as several IoT firms are introducing us to the newest of the applications of IoT. This technology has proliferated over the years and has established an important place in the electronics ecosystem.
IoT has shown its disruptive significance in all the sectors and has gained a big name for itself.  IoT is a rapid technology,making everything smarter. Whether it is factory equipment, children toys or even clothing, everything can now be made intelligent by combining sensor technology with machine learning.
IoT was eager to see itself in the list of top and coming technologies to look out for, since the past many years.While a number of statistics proved how massive growth IoT is going to take,the future presents a different story for IoT altogether. Pretty much everything would be made smarter in the coming time.While still a handful, it is predicted that by 2020, a quarter of billion cares will get hooked by the internet, making them much smarter.
Commenting on the Current Market Size in IOT industry, Senior Director of Hitachi, Dev Ramchandani, said, "South East Asia is overall close to 15 billion, and if we look at India, the manufacturing contribution of IOT is 14 to 15 percent of GDP and is expected to go up to 25 percent, that whole area is something where IOT can definitely play a big role, if I talk only for Industrial aspect".
Let's Nurture is an IT company fostering unparalleled solutions leveraging technologies like custom mobile app development, website design and development, IoT solutions.
Discussing about the recent inventions in the IoT industry, Sunil Kumar Veluri, Senior Business Manager from Let's Nurture India told, "One is KarConnect from Lets Nurture, is a vehicle tracking solution, which tracks the driving behavior and vehicle condition, in real time. It can optimize the behavior and minimize the cost of vehicle maintenance. It also does location tracking, over speeding and many more. As far as home automation is concerned, the latest trend is voice control, you can dictate the commands and the system will respond, but the upcoming technology is that you just speak to the panel and it takes the necessary action like turn the TV on, Switch of the lights, and things like that. When it comes to farming, the latest trend is tracking of the soil condition and the climate, and doing the necessary things by utilizing only the exact required amount, not more not less like the smart precision farming".
Advancements in the IoT industry:
Automated water management
Mumbai-based Faclon Labs describes itself as a startup that is working to automated water management in urban India. It uses data mining technologies such as predictive analytics to detect leaks, predict local consumption patterns, etc. It has developed a product that mines data at water pumping stations in rural and urban locations and offers rich insights to help build efficient water management systems.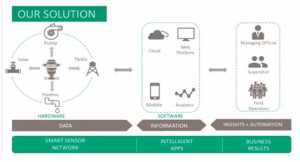 Smart Precision Farming and Agriculture:
There are many types of IoT sensors and IoT applications that can be used in agriculture:
·       Monitoring of Climate Conditions
IoT devices like allMETEO, Smart Elements, and Pycno are used for collecting various data from the environment and send it to the cloud. The provided measurements can further be used to map the climate conditions, choose the appropriate crops, and take the required measures to improve their capacity.
·       Greenhouse Automation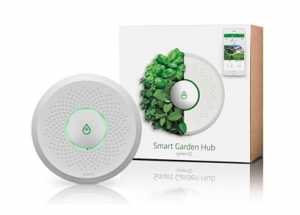 For the Greenhouse automation, GreenIQ is an interesting product that uses smart sensors. It is a smart sprinklers controller that allows you to manage your irrigation and lighting systems remotely.
·       Crop Management
One more type of IoT product for agriculture and precision farming is crop management devices. One can monitor crop growth and any anomalies to effectively prevent diseases or infestations that could harm the yield. Products like Arable and Semios can serve as good representations of how this use case can be applied in real life as they offer a detailed insight of crop growth.
IoT in Healthcare:
Here's a look at a few startups in the healthcare IoT space in India –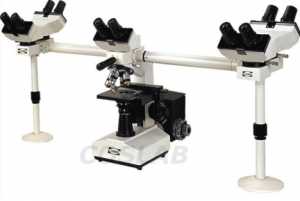 Startup firm Spectral Insights provides an affordable automated microscope that makes digital images, which are available to pathologists on a computer screen, either locally or over the Cloud. The company also builds various tools to help pathologists make rapid and informed diagnosis, thus increasing their productivity while raising the quality of the outcomes for the patient. 
Cardiac Design Labs designs and deploys intelligent devices which help in bringing advanced diagnostics beyond large hospitals. The company has developed a wearable device called MIRCaM (Mobile Intelligent Remote Cardiac Monitor). The device is capable of providing real time advanced cardiac diagnosis and monitoring in remote settings and save huge money.
An imaging platform called 3nethra, is a portable device, created by Forus Health technology, basically for screening common eye problems to eradicate avoidable blindness. Here, IoT helps in conducting remote diagnosis. The images are screened in remote locations and doctors in towns and cities grade them and the patient gets the report back in their respective locations and all this happens over the Cloud! 
Smart Cities became the mainstream:
Smart cities are spread across the globe. A majority of the IoT roll outs in cities have focused on invisible behind the scenes parts of city operations that few people see, touch, or use. Even the most advanced users have not seen a noticeable change to date. Today, smart cities are much more than we have imagined- they have to be genuinely responsive cities that can predict traffic congestion, improve safety of its inhabitants, and unlock sustainable development.
SenRa, a New Delhi based firm, is a contributing member of Low Power Wide Area Network Provider (LPWAN), specifically LoRaWAN, for the Internet of Things (IoT) and Machine to Machine (M2M) solutions and applications.
On asking about the latest advancements of IoT applications, Senior Manager of Senra, Tanuj Guliani said, "In India, there are some use cases- electrical smart metering have turned up as the latest inventions related to the IoT, smart solid waste management related to smart bins and the automation related to collection of the garbage from those locations within a city. At Global level, it is already happening in the US and Europe, but in India, we can really call it as the inventions for sure".
IoT in Automotive: 
The automobile industry is on the brink of a revolution, to move to self-driving automobile industry, and the driving force behind this is the fast developing technology, the Internet of Things (IoT). IoT will transform the automobile industry and at the same time, the automobile industry will provide a big boost to IoT. The potential and the prospects of this technology is astonishing. Listed below are few new technologies which are emerging for IoT in automobile industry:
Fleet Operator Tracking
Tyre Express, a B2B startup, lets truck fleet operators track and monitor the performance of their vehicle tyres in real time. The platform helps a fleet operator improve fuel efficiency, operational efficiency, and enhance tyre life.
Vehicle Tracking
Using GPS-enabled trackers that communicate with a local low-power wide-area network like LoRa, dealerships are able to monitor the location of each vehicle on their lot. Vehicle location and information is then displayed on a user interface that mirrors the lot.
Mastrack, MobiCoPilot, and Motosafety each cater to concerned parents with GPS-enabled devices that plug into a vehicle's diagnostic port to track vehicles.
The Future of IoT: 
There has been a globally magnificent growth of IoT applications and solutions throughout the years. Businesses in multiple industry domains have reaped rewards by increasing revenues, simplifying business process and by cutting the fixed-variable costs to a certain extent on permanent bases. Following is where IoT is expected to play a huge role in the years to come:
Smart Home Automation
Imagine having a smart refrigerator that can order food when you running out of things. A refrigerator that can tell you what to make based on ingredients that you have. Or a fridge that lets you know that you forgot to shut the door. Remotely, through an app on your mobile device.

Smart Neighbourhoods
Smart home automation has brought another upgrade in the real estate industry to maximize the growth of IoT technology. Smart homes and Smart building have been mastered, the next step towards accomplishing the dream of Smart City would be to implement a solution called 'Smart Neighbourhood'. The goal is to create a place to live in which can be safe and in the utmost hygienic conditions. This is a concept as of now and the prediction is likely to get materialised during the next few years.
"Obviously, one would be the LoraWan, it is already there in India, but as an initial phase. As we speak it is really growing along with the NB-IOT, which will be coming very soon as this would be the complementary technology to LoraWan because all the talcos would be there to implement NB-Iot in India, but at one certain point where there are not actually having a coverage, they would actually use LoraWan for their connectivity . So, Lora and NB-IOT would be the two upcoming technologies in India," said Senra's Senior Manager Tanuj Guliani.
Challenges in IoT industry:
While there is immense hullabaloo around IoT, there are still few challenges that need consideration for successful IoT. Some of these include:
Vulnerabilities of Security
Absence of IoT standards
IoT solutions implementation costs
 Increased penetration of affordable devices, combined with cloud computing, analytics and rising consumer expectations is driving the rapid growth of the market. An exponential growth could be seen in the industry, and almost every industry and vertical is trying to understand how best they can capitalize on the advantages that it offers. According to a research report published by Forrester, one in five firms globally have already adopted IoT, which constitutes about 19 per cent of the total number of firms. It also states that another 28 percent are planning to deploy it in the near future.
The Government, industry and especially the startups are driving the development of the IoT. The country has witnessed the growth of startups working on solutions in diverse areas. Six industries which are defining larger opportunities for entrepreneurs in this segment, in India, include healthcare, manufacturing, energy, transportation, cities, and retail.