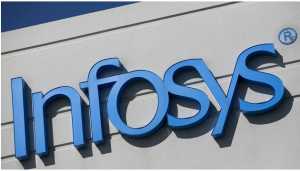 John Gikopoulos, former IPsoft director, is hired by Infosys, as global head of artificial intelligence and automation business at its consulting unit, as the IT company bets big on the two technologies to drive its business. This is one of the few outside hires that the new CEO Salil Parekh has started making.
Unlike former CEO Vishal Sikka, Parekh has said that he believes that the company's leadership bench is strong and does not need large infusions of outside talent. "He joined in beginning of July and comes with a lot of experience, especially in the European market," a source with knowledge of the hire told. The source added that Gikopoulos, who has also worked at consulting giant McKinsey, would work with clients to craft their AI and automation plans.
Gikopoulos' profile on professional networking site LinkedIn reflects his move to Infosys. His profile also states that he helped establish artificial intelligence company IPsoft's cognitive unit in Europe and grew it to about 1,000 employees. Infosys had not responded to a request seeking comment till the time of going to press.
Infosys has also appointed Hasit Trivedi as global head of AI and automation service delivery. He would be responsible for building the services offerings around automation and AI space.
CEO Parekh is counting on AI and automation to help the company win more business with its clients and has said he is open to brining in people to ensure the company's expansion. Growing in Europe is also a key part of Infosys strategy. "We see a lot of growth in some European countries like Germany and Nordic countries, so we want to build an organisational structure that supports that sort of goal," Parekh told  in an interview.