The year 2021 has been a tough year for everyone. Industries across the globe were shut, companies were barely floating above the economic ocean, in fact, and this year had pushed the whole world almost 2 to 3 years backward when all we were aiming was to achieve the things new and unheard-of milestones. The unprecedented outbreak of Covid 19 had a fierce impact on all the sectors of the global economy. Businesses that were hoping to expand and grow were now barely surviving, and no sector remained untouched from the horrors of the pandemic.
However, things are changing their course now. As the whole world is rapidly moving forward with vaccination drives, the blanket of the outbreak is being pushed away. Businesses and industries are going back to Normal, but with a 'New Normal'. They are optimistic to recover the damage that has been made by the pandemic and foresee a brighter future for their operations.
ELE Times Sub Editor and Correspondent Sheeba Chauhan in a candid conversation, with Ketan Patel, Chairman, and Managing Director, Creative Newtech where he reflected back upon 2021, and discuss the optimism for the next year, and provide an outlook for 2022, for their respective industry. Excerpts: 
ELE Times: What would be the exciting industry developments to look forward to in 2022?
Ketan Patel, Chairman, and Managing Director, Creative Newtech: Many of us have been scanning tech news for years to see what's up and coming in the industry. It's probably wise to ensure that our interest in technology has only grown in the last two years. With technology increasingly playing a bigger part in how we work, shop, relax, and even take care of our health, customers and businesses alike are more interested than ever in learning about the technology innovations that will shape the world in the next years.
In 2022, one of the consumer technology trends will be Ethical Artificial Intelligence, Robotics, Cloud Services among others. The industry will continue to debate and adopt ethical concepts, rules, laws, and regulations to ensure that AI systems behave ethically while protecting consumer data and privacy.
ELE Times: What innovations are lined up for 2022 and for what application areas? (be specific to your company)
Ketan Patel, Chairman, and Managing Director, Creative Newtech: Even more "smart" products will be available in 2022. A robotic smart vacuum cleaner with LiDAR technology that scans and detects dust, audio for personal use, video conferencing, WFH solutions, huge and smart displays with AR inclusive experience. There will also be additional tech-enhanced experiences, such as the Honeywell licensed line. An exciting product range for video streaming and Vlogging. In 2022, consumers will have access to everything.
ELE Times: What milestoness are targeted in terms of research, technology development, market expansion, and revenue generation by end of next year?
Ketan Patel, Chairman, and Managing Director, Creative Newtech: We've tied up with renowned product design firms in the United States to create a new line of air purifiers that are aesthetically superior, compact in size, and more effective at cleaning the surrounding. With our diverse product mix, we hope to reach South East Asia as well as expand in the UAE, Egypt, and Saudi Arabia by the end of next year.
ELE Times: What policy support do you envisage from the government? Discuss in the light of taxes, incentives, infrastructure, quality power, Exim laws, and capital landing rate, labor laws, and more. Please raise the problems and their possible solutions.
Ketan Patel, Chairman, and Managing Director, Creative Newtech: In terms of Make in India PLI initiatives and export incentives, the government has been extremely supportive. As the manufacturing ecosystem improves, we expect a slew of new brands and products to emerge from India as part of the push. In addition, the GST department is extremely efficient. If there is room for improvement, it is in terms of expedited customs processing and enough warehousing and loading infrastructure to facilitate the transfer of products from places far from ports.
ELE Times: Considering emerging technologies what market trends are to be followed in 2 to 4 years?
Ketan Patel, Chairman, and Managing Director, Creative Newtech: With increasing internet speed and companies like Facebook (now META) applying the brains behind it, the next 3-4 years will see a tremendous transformation in how we interact and communicate with one another. Virtual telepresence will become a reality. We have also seen how cloud and E-Learning may assist people in rural regions in receiving a world-class education at a fraction of the cost and integrate into mainstream technologies. From product design to distribution to sourcing, we expect big sections of the industry to migrate to platforms.
Contributing Author: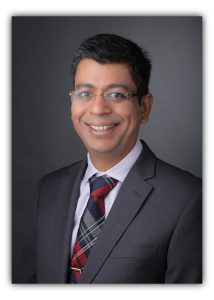 Sheeba Chauhan |Sub Editor| ELE Times