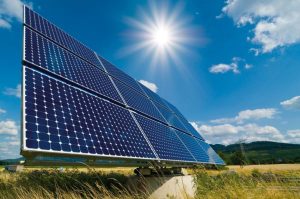 The joint venture of Think Energy and EverStream Capital plans to invest US $ 300 million in equity capital to either acquire or develop 2,000 MW solar projects in India.
The companies announced formation of a new partnership that will capitalise on the continued growth of the Indian solar photovoltaic sector.
Think Energy is a New Jersey based, energy-focused developer and part of ENGIE, one of the largest and most financially secure commercial energy companies in the world.
While, EverStream Energy Capital Management is an asset management company that specialises in investing in renewable energy infrastructure worldwide, providing equity and structured debt solutions to project developers for energy assets.
The Think-EverStream Joint Venture will pursue both ground-mounted and rooftop PV assets with commercial and industrial off-takers, as well as select state and central government utility-scale tenders.
At the moment, the partnership has already developed and financed 100 MW portfolio of utility-scale solar projects in Telangana. Recently, it had participated in the Solar Energy Corporation of India's rooftop bid and were awarded a project portfolio of 23.39MW, which will be located in the states of Karnataka, Maharashtra, Gujarat and Andhra Pradesh.
Ravishankar Tumuluri, Managing Director of the Think–Everstream Joint Venture Development Company said, "The Indian solar market is slowly but steadily transitioning from large-scale ground mounted solar parks towards distributed generation, and from government Power Purchase Agreements towards commercial and industrial PPAs. As battery technology costs fall, distributed solar generation with commercial and industrial customers will drive the growth in the Indian solar market."