COVID-19 unexpected long lockdown had a rapid effect on all areas of society ranging from small scale to large industries. Everything is still trying to get an ignition all from the start. One such area, which encountered a big pause was the hiring process and functioning of HR.
The rule of social distancing has affected the hiring process and the companies are on the line of implementing new ideas and techniques in the hiring process. Certainly, things cant stop at once, living with the virus is the new normal and necessity.
Newgen Software Technologies, a very big player in digital transformation technology is a vendor/provider of Business Process Management, Enterprise Content Management, Customer Communication Management, Document Management System, Workflow and Process Automation software. ELE Times Correspondent Mannu Mathew spoke with Dr. Surender Jeet Raj, Senior Vice President – HR Operations, Newgen Software, to know about the current situation and innovations in the process of hiring.
Following are the excerpts of the conversation: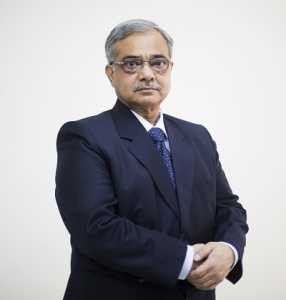 ELE Times: With social distancing notion spreading across the globe, how difficult it is to incorporate hiring?
Surender: The current circumstances have made it inadvisable to conduct in-person interviews. However, technology has emerged as a saviour by making it possible to connect with candidates remotely across locations. Additionally, digital has also made it convenient and flexible for candidates to attend job interviews from the comfort of their homes.
There are, however, a few challenges as well. Even with video capabilities, it is difficult to assess a candidate's body language, integrity, and personality. Many hiring managers are expressing reservations about selecting a candidate without ever having met them. Hired candidates may also resist relocation if and when the company transitions back to in-person working.
Organizations that were already leveraging virtual hiring models found themselves in a much better place compared to those who are going digital for the first time. HR teams need to quickly plan and execute a detailed strategy to make hiring managers comfortable with a technology-enabled recruitment process.
ELE Times: Please comment on the new methodologies of hiring.
Surender: Judging by the increased demand for modern technologies, such as artificial intelligence (AI), machine learning (ML), and robotic process automation (RPA), we will soon have access to innovative tools that will further enhance the recruitment process and deliver a superior candidate experience.
For some time now, video interviews have been an essential part of the recruitment process whenever physical interviews are not possible. Proctored assessment platforms are already widely used and are expected to witness a surge in demand. Organizations are likely to invest in virtual assessment centres, especially to facilitate hiring for senior leadership roles.
ELE Times: How efficient are virtual interviews and recruitment process?
Surender: The virtual hiring process is not only efficient, but also more reliable, convenient, and streamlined. Virtual hiring helps to optimize costs by eliminating the need for interview rooms and reducing travel time for each candidate. Companies will need a flexible mindset to upgrade from legacy ways of hiring. Many organizations are undergoing a digital transformation of this scale for the first time, but with more robust tools making their way into the market, their transition to virtual should be seamless.
Talent acquisition teams can find comfort in the fact that a virtual process gives them ample opportunities to set positive expectations and drive engagement with potential new hires.
As we continue to work from home, remote hiring capabilities will be beneficial for candidates and the organization. Going forward, virtual interviews will become a part of the standard hiring process, likely creating a hybrid model for the future.
ELE Times: Technology is really an alternative today as far as hiring is concerned. Please elaborate on the statement.
Surender: Technology has never been this pervasive. It has proven to be an enabler during the pandemic, and it is here to stay. Enterprises across verticals are using technology-enabled, collaborative tools to ensure business continuity and growth. The recruitment process is entirely driven by technology, from receiving the candidate's application to assessment and onboarding. In fact, we are creating unique and improved value propositions for prospective candidates, such as virtual office tours and interactive application status tracking. Additionally, it has become easier to connect executive-level leaders with prospective candidates for recruitment and mentoring programs.
ELE Times: Please comment on the safety and security ensured in the virtual mode of hiring process.
Surender: Organizations need to ensure that their intellectual property is not vulnerable or susceptible to threats. As more and more people connect over virtual engagement platforms, there is potential for misuse of personal information, including pictures and videos. Though proctored assessments and interviews are good ways to understand the integrity of an applicant, organizations and recruiters may have to come up with more interventions to ensure a safe and secure hiring process.
We must leverage new-age technologies and role-based access to ensure data security across our HR processes. Furthermore, it is imperative that we revamp our safety and security initiatives to address the complexities of virtual hiring and working.
ELE Times: What would be the future post COVID?
Surender: The future holds many opportunities for improving the hiring process. The numerous benefits offered by digital platforms, including cost and effort optimization, are going to increase our reliance on intelligent technologies. AI, ML, and RPA will help HR professionals to strategically acquire the best available talent and engage them directly. The growing gig economy will also present an interesting set of possibilities for candidates and organizations.
One thing is for sure: the future will see humans and technology co-existing and collaborating to build an agile and efficient workplace.