HARTING Technology Group is pressing ahead with its growth strategy. 14 years after opening its production facility in Sibiu, Romania, the large-scale expansion of the production plant is now complete. In the presence of Sibiu's mayor, Astrid Cora Fodor, and members of the Harting family business, Managing Director Wolfgang Talmon-Gros handed the plant and its management over to his successor, Laurentiu Nedelea.
"The expansion of our production here in Sibiu and the construction of this new building are testament to outstanding levels of growth," said HARTING CEO Philip Harting. The Romania facility plays an important part in the Group's global growth strategy. Over the next two years around 100 new jobs will be created in Sibiu.
Steadily rising demand and new innovative products and solutions called for an expansion of capacities. The family business accordingly invested around EUR 5.5 million in new build and renovation of the existing building. The total area of HARTING Romania Manufacturing SCS has increased by nearly 7,000 square metres to about 12,000. Last autumn, the group's automotive industry business was hived off and concentrated at the new HARTING RO Automotive in Sibiu.
At present, electric and electronic industrial plug connectors, power cables for e-mobility, communications and hybrid plug connectors, and current sensors for industry and rail are manufactured in the assembly shops which are equipped with the latest machinery, plant and tools, before being shipped to customers worldwide, mainly in the transport, automation, medical technology and wind energy, engineering and robotics sectors.
With around 600 employees in both businesses in Sibiu and a plant in the neighbouring small town of Agnita, Romania is HARTING Group's biggest foreign production facility. Since 2008, HARTING Romania Manufacturing SCS has almost doubled its turnover. The company is one of the four founding companies of the Romanian-German Association for Dual System Training in Sibiu. Toolmakers and mechatronics engineers, among others, currently receive training at HARTING Romania Manufacturing SCS.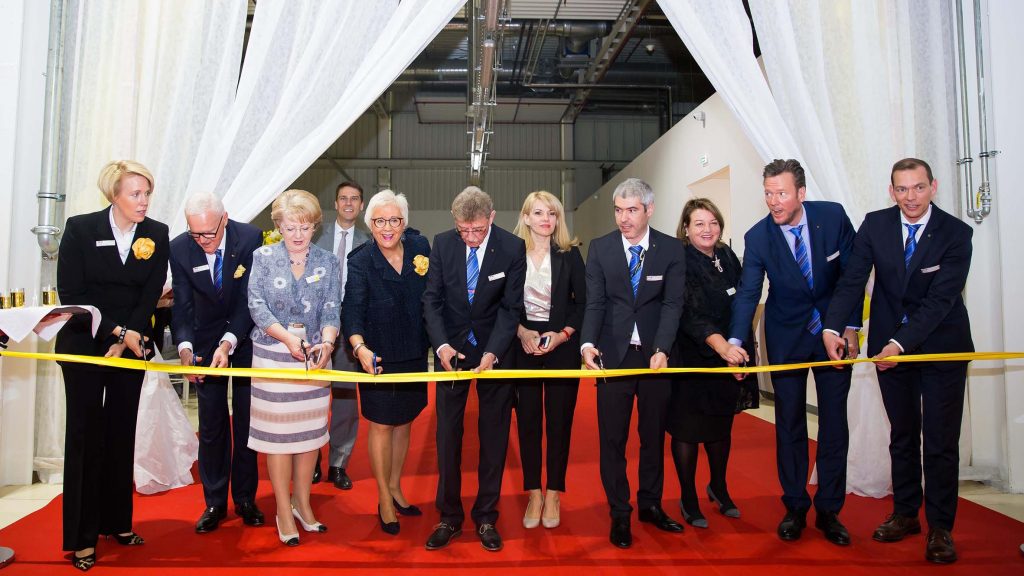 At the end of 2002, HARTING and a partner company began production, initially in a leased building in the centre of Sibiu. In mid-2007, its own production plant for connectivity and networks products went into operation in Sibiu, a four-hour drive from the capital Bucharest.
Caption: Festive opening: Together with Mayor Astrid Cora Fodor (third from left) and other HARTING managers and guests, the Harting family cuts through the ribbon (Photo 1). Afterwards, employees of HARTING Romania Manufacturing SCS, the owning and managing family and guests came together for a group picture (Photo 2).
For more information, visit, www.HARTING.com