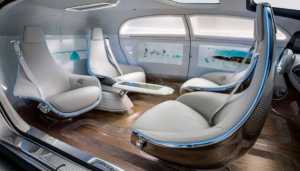 Digitalisation, driverless cars, interconnected vehicles and electromobility – the future of mobility poses new challenges for the electronics suppliers industry. Connectivity is becoming more and more important at all levels – whether it pertains to an intelligent transportation system linking the transport infrastructure, vehicles and their users, or to internal vehicle communications. Complex driver assistance systems and the sharp rise in infotainment applications require solutions that can provide rapid and robust data communications. This is where the Automotive Ethernet comes into play, a structure that enables the various vehicle components to communicate with each other.
HANECS GmbH for instance, a specialist in vehicle ECUs made to high quality and safety specifications from the German state of Hesse, which will be presenting its innovations at the Startup Pavilion at MES Expo in Berlin, is developing corresponding software. MES Expo is a new trade fair which focuses on multiple modes of transport and caters to the industry supplying electronics to the mobility sector. It will be taking place from 5 to 7 November on the Berlin Exhibition Grounds and with its Startup Pavilion will be offering new and innovative companies a platform for presenting their products and services as well as making contact with the industry.
Max Neusser, managing director of HANECS GmbH: "Our company specialises in embedded systems made to high quality and safety specifications. To date, our main customers are automotive suppliers. At MES Expo we look forward to being able to present our innovative and efficient solutions to new customers from different sectors."
In addition to Ekkon Solutions from Sweden and EV Export from the Czech Republic, Automotive Artificial Intelligence (AAI) GmbH, a startup from Berlin, will also be represented at the Startup Pavilion. The company has developed an AI-based simulation environment for testing software for driverless vehicles. Its goal is to simulate every possible traffic situation under realistic conditions, to fine-tune the software accordingly and also minimise development times.
Isabel Metz, head of Business Development, AAI: "At MES Expo we look forward to exchanging views with companies specialising in highly automated vehicles and the mobility demands of the future. At AAI we place great emphasis on working closely with our customers to be able to offer tailored products and services based on our key technologies. At MES Expo our team will be providing insights into the capabilities of our simulation environment and in particular our intelligent traffic module."
In contrast, Yorks is a startup which focuses on micromobility. At MES Expo it will be presenting an e-scooter made entirely in Germany. Based in Sindelfingen, the company has received funding from the Federal Ministry of Economics as part of an SME innovation programme. Its aim is to confront the challenges of pollution and rising traffic levels currently facing cities by offering micromobility solutions.
Click here for more information