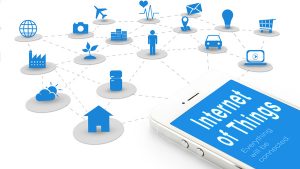 400 brands, 191 exhibitors and over 70 speakers were part of CeBIT India this year
22 states participated and strengthened the event
Organized by Hannover Milano Fairs India Pvt Ltd (HMFI), the third edition of CeBIT India which is jointly supported by STPI & MeitY was concluded successfully at the Bangalore International Exhibition Centre. Ending the three-day run (08-10 December), CeBIT India witnessed a substantial increase in audience, compared to last year. The trade show during the event dates drew attendees & honchos from across industry verticals.
Mehul Lanvers Shah, MD, Hannover Milano Fairs, India said "In terms of quality attendance, 2016 marked as the strongest year for CeBIT India with 35% rise in the number. We have received overwhelming feedback from our attendees, exhibitors, and delegates, speaking about the excellence of the fair. We at Hannover Milano Fairs India, are most cautious about addressing the requirements of our customers and delivering a high-quality trade fair built on innovation. The feedback has assured us the importance that CeBIT India holds for the industry".
Major programs of the trade show were:
+91 innovation challenge – A platform for startups to showcase their prowess
IoT Lab – A 24-hour hackathon which saw 67 teams, each comprising of 4 coders, participated in building a prototype on IoT
CeBIT global conferences – Power-packed conferences for & by top industry leaders, offering opportunities to network & learn
CeBIT Global Conference (CGC), focused on key trends impacting the Indian ecosystem. Collaborative disruption and how the roadmap for entrepreneurship, funding and technological scalability is driving India's transformational growth was the first day's focus. Shaping the Future of Industry 4.0: Building Indian Smart factories to drive new age manufacturing was the theme of the second day. Technology trends in Banking: Keeping up with the change in customer habits, in the wake of a cashless era, was successfully hosted on the third day. Other features were the masterclasses on Cybersecurity, Robotics & cognitive sciences and reverse innovations for the Executive club, a by-invitation-only networking lounge for C-Level execs, along with a CIO, CTO symposium.
 Dattatreya Gaur, VP, and Head, Business Unit, Bosch, "There lies a huge opportunity in interconnectivity, IOT is a generic term, and India can only move up the value chain by riding the wave of IoT and analytics in manufacturing, automotive, smart factories and smart cities. The fourth industrial revolution will be led by the use of IoT applications in the industrial segment and 57% of new jobs will be created with new skills in the coming years.
Bringing 100+ MSMEs from across India under the initiative by  STPI (Software Technology Park India), Omkar Rai, Director — General, Software Technology Parks of India (STPI) said, "STPI has always played an important role in promoting the growth of IT and ICT sectors across India. We had startups participating from the states of Jharkhand, Odisha, J&K, Chattisgarh, Maharashtra and Karnataka at CeBIT this year. We are delighted to be partnering Y-O-Y with the flagship annual event of CeBIT which echoes the strong cooperation and collaboration between the two entities."
 CeBIT India this year profoundly focused on the Indian start-ups that came together at the +91 Start-Up Challenge platform to share ideas, collaborate, exchange and disrupt, creating something extraordinary out of the ordinary.  Around 30 start-ups companies participated in this bout. The Start-Up Challenge was judged by an expert jury consisting of Bharat Krish, Co- founder, 100 open startups, Karthik Padmanabhan, Developer relations, Google,Mukund Murthy, Oracle startup cloud accelerator & Ravi Thakur, Co-founder, Startup seed. The first prize was bagged by Biz Mobile IT Solutions, with Talent recruit software & Alethea communications being the first & second runner-up respectively. All the three winners will be representing India at the CeBIT Hannover in March in Germany.