The Indian agriculture sector employing more than 50% of the total workforce contributes about 17% of the country's total GDP. With a population size that is already over 1.3 billion, producing sufficient food for citizens itself is a big issue and demand is set to grow even more in the coming years. Factors like climatic conditions, soil pollution, low yield, reducing cultivable land etc. keep on adding to a famer's misery. Considering the current situation, it would be apt to say that immediate steps must be taken to secure the future of farming and find a sustainable way to feed billions over a long period of time.
Making headway in Controlled Environment Agriculture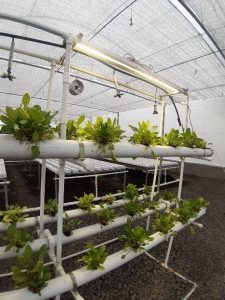 The Controlled Environment Agriculture (CEA) refers to the production of crops and vegetables in an environment such as Indoor Farming, Vertical Farming, and Greenhouse Farming where different parameters can be controlled to maximize efficiency and productivity while nurturing safe and healthy produce.
Recently, OMRON has had the opportunity to collaborate on a CEA project and contribute to transforming India's farming landscape. The collaborator named Gloverse Labs, which is an agritech startup supported and incubated by FASAL, CoE for IoT in Agriculture established by Software technology park of India, Pune by MeitY and National Institute of Agricultural Marketing (NIAM) under the Government of India's flagship program RKVY-RAFTAAR  worked with  OMRON to seek inputs on a missing link in one of its key products, Smart Growing System (SGS). SGS was envisioned to help agriculture research institutes design their own high-tech grow room (phytotron) which can be controlled on the go from a smartphone.
Pitching the perfect fit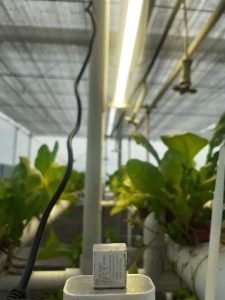 After thoroughly understanding the customer's key requirements, our technical experts felt that OMRON's IoT-based Environment Sensor is tailored made for such a solution. Sensing parameters like temperature, humidity, light and CO2 play a very important role in creating the right environment for the crop to grow. In case anything is out of place, the OMRON sensor immediately locates the abnormality and alerts the administrator to make the required adjustments. Being available in different types such as Bag Type, USB Type and PCB Type, the sensor can fit in different kinds of applications and start delivering results from the word go.
In India and around the world, research institutes are already using the Advance Growing System to grow climate-resilient seeds and medical plants, and this is just the beginning of what promises to be a revolutionary change.
Mr Gaurav Kanthaliya, Co-Founder, Gloverse Labs believes that OMRON Environment Sensor has brought the best out of the solution with its real-time data analytics which enables users to make informed decisions and complete the value chain of agriculture transformation. He also added that by using this sensor we are developing a system to communicate with plants and through this system, we can tell them exactly what we would like them to do, for example, Hey, I want my tomatoes to be X colour with Y texture, Z size, P-type of the test, and Q amount of yield on Rth day. This system is going to disrupt the way we grow food and the entire agriculture industry.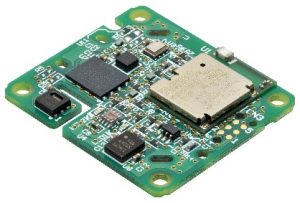 This is just one of the success stories of OMRON's sensing capabilities. As society evolves, problems will become complex but with a strong pedigree, technical expertise, and motivation to solve social issues, OMRON will continue to rise to different challenges and pave way for a better future.