In the second week of December 2017, India has increased the import tax on dozens of electronic products such as mobile phones and television sets to help curb supplies from overseas and build-up domestic manufacturing. Data for 2014-15 shows that about 58 percent or $37 billion worth of domestic consumption is sourced through imports. India's electronics imports grew about 31 percent to $29.8 billion during April to October from a year earlier. Mobile phones and TVs account for 12 percent of total imports, contributing to a widening current account deficit. India's goods imports in the seven months ending in October rose from 22 percent to $256.4 billion (roughly Rs. 1642514 crores), from a year earlier.
It is evident from the data that widening trade deficit is a great concern for the policymakers. In the last three years, many steps have been taken, but there is still a need, including the very fundamental reforms, to go ahead with the reform process.
There is no doubt that the tax hike will boost domestic manufacturing in the country. It will impact companies like Apple, which imports 88 percent of its devices into India. Such companies will either lead to increase the product prices or be forced to start assembling  more in India. Therefore, we must re-orient our policies to ensure that the industry at home become manufacturing-oriented and competitive in export and domestic markets.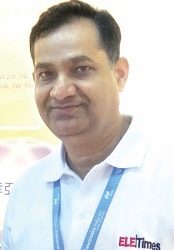 Large-scale manufacturing has its own advantages. Large companies are better equipped to exploit both economies of scale and of agglomeration. As they compete in the world markets to sell large volumes of output, they also have the incentive to continuously upgrade their processes, management and technology to stay competitive. Small and medium firms are also forced to adopt cost-saving technologies to remain profitable. All in all – the ecosystem must be friendly to the operation of large-scale firms.
Another important feature to boost the industry at home is that in today's world, large companies are predominantly multinationals. These global companies in the electronics industry as Foxconn, Sony, Fujitsu, Panasonic, Samsung, LG, IBM, Hewlett Packard, Apple, and Dell have driven the rapid growth of electronic industry in China. Inference may be derived that the policy regime should be friendly to these multinationals. Developing large firms at indigenous level is important but it would take a long time and even then success may be difficult to achieve.
Geographical location of the companies has its own importance in the success of the industry. Creation of the Special Economic Zones (SEZs) and Economic and Technical Development Zones (ETDZs) along the development of high-tech ports ensure the fast progress of the industry. The Government needs to rectify the incentive schemes that predominantly focus on nudging the producers towards the domestic market contrary to exports.
On the tax front, anomalies which discourage domestic manufacturing on account of an inverted duty structure can be rectified. The government, as a large consumer of electronics, can source locally. Our Government needs to rethink a specific package of incentives to augment domestic manufacturing of electronics.
There is a big gap in the Indian manufacturing ecosystem that deter global giants to invest in India. Compared to investment that other sectors such as automobiles have attracted, electronics have been far behind. In this situation, India's policy should be to find ways to attract more FDI. If India were to get its act together in reforming factor markets such as labor, land, and enhancing the quality of human capital, it would become a far more attractive destination in the global supply chain.