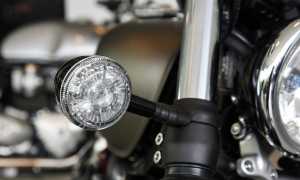 Electrolube, global manufacturer of electro-chemicals has recently been included in a popular magazine's listing of '10 Most Promising Thermal Management Solution Providers-2018' for provision of safe and sustainable thermal management solutions. The accolade relates to three specific areas, namely depth of product range, customer rating and feedback plus market strategy and presence. Electrolube's extensive manufacturing base in Bangalore is ideally placed to respond the demands of manufacturers and offer consistent local supply of both silicone and non-silicone thermal management materials. In keeping with the Government of India's 'Make in India' initiative this local supply facilitates significantly reduced lead times and shipping.
Electrolube are at the forefront of thermal management solutions and have noted some key market drivers in two major areas. Firstly, in the LED market, there have been some significant market changes and demand. As a direct result of long-term reliability concerns and contamination from silicone, a move by global LED manufacturers has shifted demand towards non-silicone thermal management products. This move has been further supported by the 2017 report from the Lighting Industry Association. An increasing global shortage of silicones has also seen some manufacturers of silicone thermal management materials announcing price increases of up to 25%. Market intelligence reports that the shift in demand and trend for non-silicone solutions will last until 2022.
Secondly, the transition of cars shifting from BSIII to BSIV is driving a demand for environmentally friendly transportation solutions. The Bharat Stage norms restrict the pollution created by any motor vehicle and the two-wheeler segment have been arguably the worst hit with many manufacturers delaying the upgrade of their product offering beyond the official deadline. In short, any used vehicle that is not compliant with BSIV emission norms will not be registered. The future holds an even stricter BSIV emission norm expected by April 2020 and it is anticipated that the government may explore options under the FAME scheme (Faster Adoption and Manufacturing of Hybrid and Electric Vehicles Scheme). Sensing a rise in demand for BSIV compliant vehicles, two-wheeler manufacturers have responded positively creating massive opportunities for thermal management solutions in a wide range of applications.
Electrolube offers a range of both silicone and non-silicone thermal interface materials designed to maximise the efficiency of heat transfer, the latter being provided for critical applications. The non-curing pastes can be applied in thin layers dramatically reducing the thermal resistance at the interface. HTC, HTCX and HTCP are all non-silicone heat transfer compounds with wide operating temperature ranges and high levels of thermal conductivity. Additionally, the 'Xtra' range of thermal products feature an increase in comparative thermal conductivity, lower oil bleed and lower evaporation weight loss with almost no compromise in usability and viscosity. Electrolube's HTCPX (Non-Silicone Heat Transfer Compound Plus Xtra) allows a wide operating temperature range of -50oC to +180oC and an exceptional thermal conductivity of 3.40 W/m.K.
In addition to traditional thermal pastes, Electrolube also offer a range of silicone and non-silicone gap pad options ensuring a quick and easy application method requiring minimal training. Gap pads do not move during thermal cycling and are not prey to pump-out problems often experienced with some thermal exposed to rapidly changing thermal environments. GP500 features an exceptionally high thermal conductivity of 5.00 W/m.K.
Ron Jakeman, Managing Director of Electrolube, said, "In the wake of some key market shifts, Electrolube are keenly poised to respond swiftly to the changing needs of the market. Our local manufacturing and supply operation is a massive bonus for both the LED and automotive markets in India. Local technical experts are available to offer advice and technical support and we completely avoid lengthy import and shipping delays. Electrolube is a global company manufacturing on three continents, giving genuine security of supply chain, and our experienced technical support team are easily accessible to give advice on tricky applications. "
As winners of the Queen's Award for Enterprise 2016 and an ISO 14001 qualified manufacturer of specialist chemical products supplying the world's leading manufacturers of electronic, industrial and domestic devices, Electrolube is a trusted provider of high performance chemical solutions, formulated with the utmost responsibility to the environment and operator. Please visit Electrolube's website for further information.