Global electro-chemicals manufacturer, Electrolube, announced the biggest growth figures ever recorded in the company's 78-year history. Gross turnover for 2017 rose by an outstanding 27% compared to the previous year and the company has reported a substantially increased level of profitability. Impressive financial results from previous years lead to the company formally receiving the Queen's Award for Enterprise, the UK's highest accolade for business success, and Electrolube has consistently gone from strength to strength, particularly in export sales, successfully expanding the business and effectively meeting the demands of its worldwide customers.
Culminating factors that have contributed to the significant growth of the business have been a strong team effort, achieved across the entire company, from the UK, Germany, France, China, India, Australia and the USA.  Electrolube's new, state-of-the-art R&D facility in Suzhou, China, opened last year, which has positively endorsed the company's reputation locally as a supplier of innovative products. The Electrolube brand is well respected in China and the company has enjoyed massive growth in both its domestic and export markets. The Suzhou facility works closely with the UK and Indian R&D departments, ensuring a highly productive exchange of ideas, which has rapidly advanced the company's capacity to develop high performance, innovative materials at a pace that is hard to match.
Electrolube India has run a successful technical sales operation in Bangalore and a warehouse facility in Bhiwandi for the last 4 years. However, Electrolube took a significant step forward in 2016 and set up a new manufacturing facility in Bangalore, in line with the Indian Government's aims to encourage and promote local manufacturing infrastructures. With the advantages of shorter lead times and complete reliability of supply, Electrolube's growth in India has been exponential with leading Indian OEMs now favouring Electrolube products, which are used extensively throughout industrial, LED and consumer electronics manufacturing.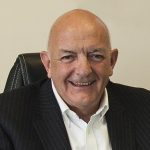 Ron Jakeman, Managing Director of Electrolube, said, "I'm very proud to announce our excellent year-end results. The impressive increase in turnover and operating profit are a result of our long term strategy for developing innovative next generation products, investment in our in-house testing and R&D facilities, and a real focus on longevity, customer service and distributor relationships. A two-year project has also contributed some key operating efficiencies within the business. To see such strong results for the business shows that our strategy is effective and is a real credit to our dedicated, passionate and ever-growing workforce."
"The strong market for Automotive, LED applications and consumer electronics undoubtedly played a part in this outstanding result but far from resting on our laurels, we are looking forward to further growth in the year ahead.  As a collaborative solutions provider, we will continue to work in partnership with global manufacturers, focus on problem resolution and provide expert guidance to help improve processes, productivity and ultimately the quality and reliability of customer products. With a clear vision for the future and strong demand for our products from customers worldwide, Electrolube has never been stronger."
For further information, please visit electrolube.com.