The Lack of charging infrastructure for electric vehicles in India has been a very significant concern for the automotive industry and has perpetuated anxieties in automakers as well as in customers' mindsets. However, companies with solutions to soften the blade of charging infrastructure inadequacies in the country are coming to the forefront.
ElectricPe, is approaching this problem head-on and is racing ahead to provide smart, affordable, and clean Electric Mobility to a billion Indians. The company is working hard at building India's largest Electric Vehicle Charging Platform and is doing so by partnering with thousands of independent charge point operators that are serving a community.
Avinash Sharma, Co-Founder, ELectriPe was generous enough to share his two cents about the prominent challenge of charging infrastructure in India for efficient and effective emobility and how ElectricPe is approaching and overcoming the challenge of 'Range Anxiety'. Excerpts: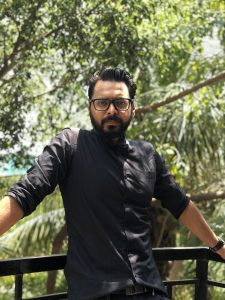 ELE Times: Let's reflect back to the inception and the journey until now for ElectricPe. What are the challenges that you faced while traversing this route, and how did you and the company make your way through those challenges?
ElectricPe was born in June 2021 (just after the second wave), but the idea was simmering within me for quite some time. Through my experiences at Ola and SUN Mobility, I developed a deep understanding of the mobility and electric ecosystems. It was apparent to me that electric vehicles (EVs) were very likely to become the dominant mode of mobility very soon. More recently, it is due to several factors, mainly – the availability of more and more vehicle options in the market for end customers and a strong push from the government on both the supply and demand side through a number of initiatives and policies like the PLI & FAME schemes. However, the most significant factor was evident – the continued rising fuel cost. What remained unsolved was the availability of an 'all in one easily accessible and dense charging platform, without which the wide-scale adoption of EVs is not possible. This is the gap that ElectricPe set out to bridge. At ElectricPe, we are creating India's largest and most trusted EV charging platform, which will host an array of charging systems (regular, fast, swapping) for all use-cases (personal, commercial) – all in one place. So that users don't need to switch between multiple apps for their EV charging needs. The name, ElectricPe, came as a natural extension of our company's vision: 'Ab India Chalega ElectricPe,' i.e., Now India will move on Electric.
ELE Times: Being an emergent electric vehicle charging Platform Company, what are some of the major challenges you are facing in setting up charging platforms in India, given that you are planning to set 1 lakh charging points by the end of 2022? What support do you envisage from the government?
The Ministry of Road and Transport and Niti Aayog have introduced many supporting policies, subsidies, and incentives under the FAME I and FAME II, like dedicated subsidies to set up charging infrastructure. Additionally, each state is doing its part to provide encouragement and support to start-ups trying to solve the current challenges in the industry. As we are a company that thrives on collaboration, I find that awareness building and myth-busting for the public are still required. For example, the fear of range anxiety should reduce for a customer looking at a private two-wheeler EV. Charging at home and or office for this user will provide them with enough energy to power their vehicle to and from their desired destinations. Incentivising residential associations, independent houses, and public parking spaces to set up charging points will help mitigate the lack of adequate infrastructure.
ELE Times: How big of a challenge is range anxiety in EV users in a country like India where the EV penetration is almost negligible when we look at the automotive spectrum of the country holistically, at least for now. How ElectricPe is ensuring to minimize the range anxiety and what methodologies and steps it is undertaking?
Range anxiety is one of the biggest challenges that the EV industry in India currently faces. Consumers, personal or commercial, are looking for seamless and easy access to charging points wherever they travel. As a B2C EV charging and demand generation app, we are pushing to eliminate this challenge by offering EV users a one-stop platform that ensures they have access to charging at a click of a button. Think Uber, but for EV charging! Through the ElectricPe App, we help consumers discover charging points and identify the best pricing while facilitating charging in any station across the country. We are creating a nationwide network of EV charging points while working with independent charge point operators to onboard them onto the ElectricPe platform, making it a unique proposition for the industry. Our goal is to set up one lakh charging points by the end of the year.
ELE Times: Your association with Hero must have stirred up leaps and bounds of motivation within your company. Would love to hear your thoughts on the same.
We are excited to have partnered with Hero Electric and believe that our association is a stride forward to strengthening the EV infrastructure in the country. The consumers of one of the biggest OEMs will now have access to our extensive charging infrastructure network at ElectricPe. We envision that our association with Hero Electric will further our goal to bring clean and affordable access to charging to a billion Indians right at their doorstep.
ELE Times: Please share your expansion plans and the vision and services that you are planning to provide in the coming years.
We are currently present in Bangalore and will be expanding to a few more cities in India. We have partnered with NoBroker and Hero Electric, the two most prominent players in their respective domains, to expand our EV charging network.
ELE Times: What do you anticipate about India's electric vehicle ecosystem in the coming years?
The potential for manufacturing, assembling, and distribution in the EV industry is vast in India. As the country rapidly transitions to EVs as the 1st choice of mobility, along with the added Government push for Make in India, there will be multiple areas of business opportunities that will emerge from cell manufacturing and battery management systems to building the charging/swapping infrastructure, software solutions, supply chain, and financing of the sector. Areas like EV manufacturing will create multiple downstream business opportunities like part suppliers, energy storage, and transport solutions for EV component material movement.
Mayank Vashisht | Sub Editor | ELE Times & Times EV