Mouser Electronics, Inc., the authorized global distributor with the newest semiconductors and electronic components, announces a global distribution agreement with ITT Cannon, a world leader in the design and manufacture of highly reliable and innovative connector and interconnect products serving military and commercial customers in the aerospace and defense, medical, energy, transportation, and industrial markets.
For over 100 years, ITT Cannon has delivered solutions that enable the transfer of data, signal and power in an increasingly connected world, and now their ITT Cannon solutions are available direct to Mouser customers worldwide.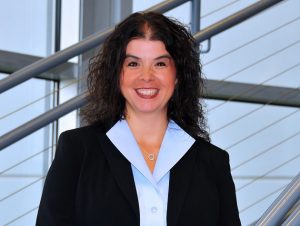 "Mouser is excited to offer our customers this broad assortment of interconnect solutions from ITT Cannon," said Krystal Jackson, Vice President, Supplier Management at Mouser. "ITT Cannon has a rich history of designing and manufacturing reliable connectors, earning a reputation for innovation and quality."
"We are eager to launch our partnership with Mouser," said Anh Phan, Vice President of Global Sales at ITT Cannon. "Mouser's attention to detail, cutting-edge products, and responsive customer service makes them a perfect partner for ITT Cannon. This partnership offers another excellent channel for customers to procure our products quickly, anywhere and at any time."
The ITT Cannon portfolio, now available from Mouser Electronics, includes D-subminiature, Micro D-subminiature, DL, and Trident Series solutions. The company's connectors are well suited for complex nonmagnetic military applications such as satellite equipment and for commercial office equipment. The Micro D-subminiature connectors are military-grade connectors that feature a high-reliability twist-pin contact system with Pos-A-Line alignment, appropriate for use in downhole drilling, aerospace, defense, industrial, and transportation applications.
The DL Series connectors are versatile, high-density zero-insertion force (ZIF) connectors that meet the needs of medical, commercial, industrial, test, instrumentation, sound and entertainment equipment. The Trident Connector System is a versatile range of electrical connectors based on a standard contact design. These contacts are fully interchangeable throughout the system, and are ideal for a variety of transportation and marine applications, heavy equipment, process control systems, remote sensors, and test and measurement equipment.
To learn more about ITT Cannon and its portfolio of connector and interconnect solutions, visit http://www.mouser.com/itt-cannon