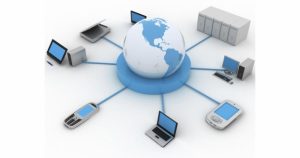 Ruckus, a part of Brocade, announced it now offers both wired and wireless networking for enterprise, hospitality, service provider, government and small-and-medium business (SMB) customers worldwide. By combining its industry-leading wireless products with the ICX  wired switching portfolio from Brocade, Ruckus now offers a complete line of high-performance access infrastructure designed to optimize the end-user experience, simplify network setup and management for IT managers, and help business leaders deliver great experiences for their employees, guests and customers. As part of its expanded offering to deliver simply better connections, Ruckus announced a new multi-gigabit solution that delivers more efficient performance while providing flexible scalability and simplified management to meet the needs of businesses and organizations of all types and sizes.
The new ICX 7150 Z-Series switch and Ruckus R720 access point (AP) together solve the problems associated with increasing device densities and bandwidth-consuming applications by maximizing network access performance with a complete multi-gigabit 802.11ac Wave 2 solution. The Ruckus solution does not require the need to rip and replace existing CAT 5e cabling infrastructure – the switch and AP can simply be dropped into current environments, thus substantially saving costs and installation time while increasing performance.
The latest addition to the Ruckus portfolio also includes Cloudpath Enrollment System software, a security and policy management platform that enables organizations to easily establish secure, policy-based access for all wired and wireless devices. Cloudpath is infrastructure-agnostic, allowing organizations to apply a single unified approach to device security and policy, regardless of client OS or underlying networking infrastructure.
Optimizing Wired and Wireless Access
End-user quality-of-service expectations are increasing but IT budgets and time aren't rising with them. Ruckus has developed two new products designed to work in combination to deliver the performance end users expect with the scalability, manageability and value IT departments require:
Ruckus ICX 7150 Z-Series Switch. A full-featured layer 3-capable 48-port switch that includes sixteen 2.5 GbE ports and thirty-two 10/100/1000 ports. The 7150-Z includes dual hot-swappable power supplies and fans and is stackable with other switches in the ICX 7150 family. Eight 10 GbE uplink/stacking ports doubles stacking and uplink bandwidth over previous ICX 7150 models.
Ruckus R720 Access Point. A 4×4:4 dual-band802.11ac Wave 2 AP with one 10/100/1000 and one 2.5 GbE port. Featuring patented BeamFlex+ and ChannelFl  technologies, the R720 is capable of 160MHz and 80+80MHz channelization and is designed for use in high-density indoor applications.
When paired, the new switch and AP uniquely solve the IT challenge of accommodating spiking network traffic—caused by increased device density and bandwidth-intensive applications—while minimizing deployment time and expense.
The Ruckus R720 AP is available now and has an MSRP of $1,295 (USD). The ICX 7150 Z-Series switch can be ordered now and is planned to ship next month with an MSRP starting at $6,150 (USD).