From its inception, video analytics has been touted as a solution to assist those providing security to critical infrastructures with a powerful means for identifying and detecting intruders, tracking people or objects, and producing an alarm on types of behavior. The benefits of video analytics have begun to be realized in the healthcare environment.
Video analytics enables to recognize spatial and temporal data of an object and analyze its actions or particular activities based on its movements. For more on this, ELE Times engaged in an exclusive interview with Azhaan Merchant, SVP of Strategy & Business Development, at Deep North. Excerpt: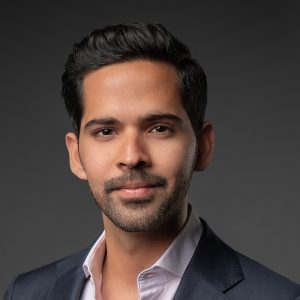 ELE Times: Kindly share a brief about your company since its inception.
Deep North was founded in 2016 by Rohan Sanil and Jinjun Wang to enable businesses to digitize their physical environments. The foundational premise was that brick-and-mortar stores are facing extreme competitive pressures and without proper data to understand behaviour on their physical properties, they are left with little visibility and limited information to make important decisions. For example, many brick-and-mortar retailers do not know how many people walk into their stores every day, only the number of transactions processed through their POS systems. This is a fundamentally limited understanding of the business. How many people walked in and out of the store without purchasing anything? Were there aggravating factors such as long queue lengths or low service interactions?
These types of in-store analytics and more are what we provide our customers. We do this by processing the video footage from the client's existing CCTV cameras with our patented computer vision algorithms. Currently, we are headquartered in California and have over a hundred employees across our offices in California, the UK, and India.
ELE Times: The industry is seeing a rising importance of business and technology enablers like virtualization, convergence and cloud. How do you see these emerging technologies impact your business sector?                   
The convergence of the cloud and AI will only accelerate the digital transformation of businesses. We foresee businesses making a call about which applications to bring to the cloud on a case-to-case basis and thus embracing a hybrid architecture as appropriate. The key considerations for moving applications to the cloud will be business criticality, data security, scalability, and costs. In the context of computer vision-powered solutions, once the 5G network infrastructure rollout happens at scale, it will become more practical to use off-premises architecture as you can upload the video footage directly from the cameras to be processed in real-time in the cloud. Overall, we are excited about advancements in both cloud computing and edge computing as we can serve our clients with both on-prem and cloud-based architecture.
ELE Times: How is your company helping customers deliver relevant business outcomes through the adoption of the company's technology innovations?
Physical Retail has undergone a seismic shift over the last decade with the rise of online players. What Deep North intends to do is reclaim customer traffic back to the physical stores and empower the retailers to deliver an unforgettable experience at scale. We are big believers in the immersive experiential aspect of physical retail which cannot be replicated online. Online players have scored big on all the other aspects including the standards of customer service, product discovery, availability, convenience etc. using analytics as a chief enabler. As a result, it is incumbent upon physical retailers to adopt innovations to deliver a superior experience.
And that's where Deep North's computer vision-powered platform comes in to provide complete visibility into the in-store shopper journey. Retailers can track customer footfalls in real-time. We provide answers to the perennial questions on every retailer's mind – What are the peak customer footfall times, Which areas or aisles did the customer visit, what's the customer dwell time, Was their staff available in high merchandise areas, What's the queue wait time, Did the customer abandon his cart etc. This kind of information when observed at an aggregated level through our platform directly translates into intelligent shopper insights and allows retailers to adapt their store layout, curate staff training programs and reduce queue lengths.
We are also enabling organisation-level transformation in our client businesses by bringing customer centricity not only in spirit but in action as well. Many of our clients worldwide are using the new tranches of data generated through our platform to feed their data lakes. These new data tranches in real time are becoming a great enabler allowing the disparate organisational units ranging from marketing, ops, visual merchandising, category, and instore teams to transform into an agile unit working in tandem towards common goals.
ELE Times: AI is projected to be the next market. How is AI contributing to the making of your products and services?  
Our product and services are powered by computer vision – a subsect of the overall AI stack. We have patent-pending technology for people counting and object detection in any physical setting from any form of video. Within the retail context, this means we can provide distilled insights into customer behaviour and in-store shopper journey from in-store cameras. We do this at a scale, accuracy and speed which was hitherto unimaginable. This has been possible due to ongoing rapid advancements in GPU technology which enables the processing of a humungous volume of data in real-time. Coupled with strides in edge computing and imminent ease of cloud deployment through 5G rollout, AI is poised for hitting the inflexion point. By educating enterprises on the value of data otherwise locked up within their physical stores, we will be an accelerant in the adoption of AI-powered video analytics in retail.
ELE Times: What are your growth plans for the next 12 months?
Most of our revenue today comes from big box retail, supermarkets, and shopping centres. We are also deployed with some airports, QSRs, and warehouses. Our go-to-market strategy is to find an anchor Global 2,000 customer in each sector who has a voracious appetite to ingest new pockets of data as an accelerant to change the way they run their stores. We work with these anchor clients to understand what business outcomes our video analytics solution can help them solve and once we understand their goals, we can re-purpose our core computer vision algorithms to help them unlock data from their existing video assets in their brick & mortar stores. After identifying the immediate pathways towards ROI, we also create a road map of unique algorithms and features that we can develop to further enhance their in-store experience.
After successfully validating our thesis across multiple stores and formats, we then roll out a blueprint across hundreds of their stores. We can then build a case study and white paper that will help us approach similar clients in different geographies who are mostly facing the same problems.