Here is article eight in ELE Times' Company Watch Series.
KPH Technologies are engaged in manufacturing and exporting a superior quality range of screws, tags and terminals. These are manufactured using high grade materials, procured from the most dependable vendors so that the finished products are as per global industry standards. Extensively tested, the offered products are also available in modified options without compromising on the quality norms.
Owing to an unrestrained infrastructure facility, KPH is capable of delivering consignments in the minimum possible lead time. Moreover, they also ensure that before supplying, every product is duly tested so that no discrepancy occurs at the clients' end. The firm's ethical business practices and quality conscious approach has made them one of the favored names in the national and international market.
Under the leadership of Sunil Mahajan, KPH has reached a distinct position in the industry. His dedication and commitment has enabled them to serve some of the reputed names from the industry.
The company is involved in Hi-Tech Business of supporting High-End products from USA, Japan, UK, Germany, Finland and Korea, Australia, and catering to Electronics, Electrical, Telecom, Automotive, Medical & Pharmaceutical industries in India.
We offer our clients a superior range of Electrical Hardware items with the help of our qualified & skilled engineers. In our team, we have employed some of best professionals from the industry who are capable of producing hardware which is high in quality standards.
With their rich industry experience and extensive domain knowledge, KPH has reached to an unmatchable position in the industry. Their team boasts of a skilled workforce that includes engineers, technicians, manufacturing staff, quality analysts, research and development staff, warehouse and packaging staff, skilled & non-skilled staff.
Some of the Products offered by KPH Technologies: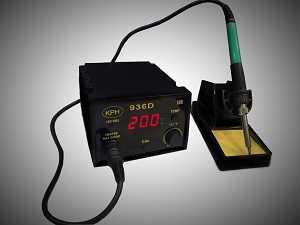 Soldering iron 936D thermostat Soldering station
Microprocessor-controlled ESD safe. Imported heating element is adopted to advance technology, to make long life. Heating element use to low dc power supply to ensure ESD safe. Heating element use to main power is completely isolated power grid. Handle is so light that can work for a long time, and never feel tired. Adjust temperature control with lock/set screw.
Smart SMD Tweezer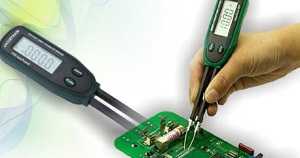 Small size and light height, handheld and portable test tool
Used to measure stud. Such as chip resistor, chip capacitor, and chip diode devices
Auto scanning, it identifies resistor, capacitor and diode automatically
Continuity testing. When the resistance is las than 30 ohm, it n711 sound
It also can be operated manually
Have the function of data hold
07th 3000 counts lcd display
Automatic power off after it is idle for about 10 minutes. And on this occasion, it can be recovered to use by pressing any key
Overload indication
If you wish to know more about KPH Technologies, you may contact, Mr. Raghav Mahajan at 9811179738 or log on to their website, kphstore.com.