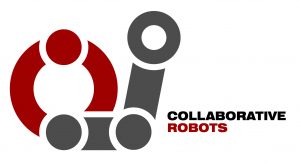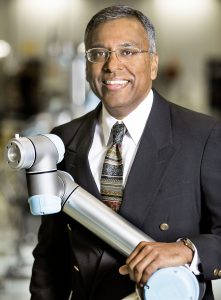 Industrial Automation has always been part of manufacturing industry on a limited basis. Over the past few decades, automation has become a necessity in the manufacturing industry due to increasing global competition. This has helped in increase in efficient manufacturing processes and in mass-production of goods. Automation is becoming inevitable globally in the manufacturing industry today.
The manufacturing industry has been the provider of employment for a 45 percent of the Indian workforce for the longest time. With the technological advancements and increase in automated use of machinery, the intensity of labour has decreased. This, in the view of various economists, could lead to a high rate of unemployment and is unfavorable to a labor-intensive country like India. The World Bank recently stated that automation threatens 69% of jobs in India.
Automation has become the competitive advantage in today's manufacturing world. It allows companies to mass produce at an outstanding speed and with great repeatability with efficient quality. Automation has become a determining factor in whether or not a company will remain competitive within the manufacturing industry. The Indian Automation Industry is growing at an annual rate of 20 to 25 per cent as per Automation Industry Association of India (AIA).
The heavy industry manufacturers have viewed automation not only as means of improvement in quality and increasing quantity of the production but way to downsize the workforce. The main aim of automation is to mass-produce high quality goods and increase the supply in the market. Today, small and medium businesses (SMEs) look at innovative new technologies that will create efficiencies and streamline production so they can remain agile in the market place.
With the idea of higher production rate and the need for human interaction with machine automation, the Collaborative robots were first developed in 2008 by Universal Robots. The human-robot collaboration is different from traditional robots. The idea is for humans and robots to be inter-dependent and achieve what each of them does best, safely. There are a few things  that require human ingenuity that are best done manually, whereas the accuracy, precision and repetitive mass production at higher efficiency is best taken care of by robots. These collaborative robots provide an added incentive to the workforce as consistent quality production is possible with human supervision.
Automation allows businesses to scale for faster growth and collaborative robots (cobots) are the ideal solution because of their adaptability to various industries and tasks, their fast and efficient programming and rapid return on investment.
Universal Robots are the leading manufacturers of advanced user-friendly and light industrial robotic arms from Denmark and only recently have expanded their presence in the Indian market. In 2016, they partnered with 10 distributors across India.  Bajaj Auto Ltd. is their oldest and largest customer. Human-robot collaboration is an integral part of Industry 4.0 (the 4th industrial Revolution) and these cobots actively participate in the Industrial Internet of Things / Smart Factories.
Robots greatly contribute in the increase of production and productivity. The automation industry is a big consumer of the Robotic technology. Using such technology, the quality of products and processes improve considerably. Industries across a range of sectors such as automotive, atomic energy, defense, space, metals, textiles and manufacturing use Robotic technologies very extensively for efficient mass – production of goods and services.
Producers are yet to accept the idea of major role of robots in the manufacturing industry and otherwise. India being a labour intensive country, the producers are also trying to understand how to incorporate the two – large workforce and robotics in the workplace.
The idea of introducing robotics in the manufacturing and the automation Industry is basically to realize the greater potential with efficient mass production, with minimal room for common errors and the introduction of the Collaborative robots or cobots in the Indian manufacturing industry will be an improvement / development in the robotics industry as it looks at incorporating the automated, easily  operable, mass produced and efficient method of production which requires a human  interaction or touch.
This approach is particularly appealing to the Indian Manufacturing Industry because of the labor-intensive conditions and the collaborative robots together can help the Indian Market achieve the best of both worlds by making precise use of this distinctive technology. This has been seen with some of the collaborators of Universal Robots, which include Aurolab and Bajaj Auto Ltd.
UR Cobots are making automation accessible to all types and sizes of businesses. The opportunities are endless. A low cost robotic arm from Universal Robots can be programmed in minutes thanks to the intuitive touch screen user interface and innovative programming methods.
With its patented technology, employees can easily program and set up these low cost robotic arms with intuitive, 3D visualization. The actions of the robot is  controlled and programed by a touch pad or by simply moving the robot arm to show the desired path of movement. The cobots are precise and can handle the smallest of parts with complete accuracy, which is of tremendous value to SMEs.
The Universal Robots design and technology allows manufacturers to automate their existing production lines without the need to overhaul their production layout.
The small footprint, easy programming, short commissioning time allows SMEs to have the flexibility of automating different production lines at different times/seasons for small batch/seasonal productions.
Deployment times have been reduced from weeks to a matter of hours. For example, it can take an untrained employee less than one hour to unpack a cobot, mount it and program its first simple task.
Universal Robots have been working with Aurolab which is associated with the healthcare centre. The labor force at Aurolab actually increased from 15 to 700 and production improved from 150 to 10,000 Intra Ocular Lenses (IOL) per day. They are exporting to over 130 countries due to superior quality of their lenses. Aurolab have seen a 15% increase in the annual product output. Aurolab is associated with the Arvind Eye Care Systems and have provided them with co-bots that have increased affordability helping people regain vision at lower cost, and has considerably reduced the power consumption and quality problems.
A recent study at the Massachusetts Institute of Technology undertaken by Julie Shah, who studies human-robot collaboration at the BMW plant, discovered that teams of human and robot collaborators worked with better efficiency and precision with higher productivity, when compared to an all human or an all robot team. This co-operative process reduced the human idle time by 85% and she also observed that humans do not mind robots taking the lead.
To conclude, it is expected to see a positive growth in the efficiency of the supply of products, along with the stability in the employment rates. The workers must cohabitate with robots as human interaction is necessary for automation to succeed at affordable costs. The rapidly advancing technology and people will not be competing for work but co-operate to revolutionize the Indian Manufacturing Industry.