The Union Budget has always been the host of all the announcements that go around the year by the government. FM Nirmala Sitharaman quoted that the Budget 2022-23 will lay the foundation for economic growth through public investment as Asia's third-largest economy emerges from a pandemic-induced slump. Pandemic has been a tough roller coaster for the economy as well as for the growth still India manages to stand still amongst one of the major economy that withstand all the challenges without the breakout. The overall sharp rebound and recovery of the economy is reflective of our country's strong resilience.
While the reactions have been spurring from all over the country like a wildfire, ELE Times Sub Editor and Technology Correspondent Sheeba Chauhan and Mayank Vashisht were able to narrow down the focus into the haystack of opinions to salvage what the experts have to say.
Excerpt:
Mr. Ashish P. Dhakan, MD & CEO, Prama Hikvision India Pvt. Ltd.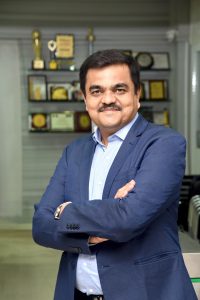 A pro-growth budget with a vision for the new emerging India:
India's progressive Union Budget seeks to complement macro-economic level growth with a focus on micro-economic level all inclusive welfare. It has a pro-technology focus with futuristic vision. A special thrust on promotion of Digital India and adoption of emerging technologies, including 5G, AI, ML and Drones. The key highlights of union budget underlines the economic growth estimated at 9.2% to be the highest among all large economies. It promises 60 lakh new jobs to be created under the productivity linked incentive scheme in 14 sectors. It also highlights the Production Linked Incentive (PLI) Schemes, which has the potential to create an additional production of Rs 30 lakh crore. This budget has a roadmap for achieving the objective of 'Make-in-India' and 'Atmanirbhar Bharat'. The customs duty rationalisation to incentivise domestic manufacturing is a welcome step.
The budget has the PM Gatishakti Scheme with ambitious plans to transform the transportation sector. The seven engines that are going to drive PM GatiShakti are Roads, Railways, Airports, Ports, Mass Transport, Waterways and Logistics Infrastructure. The big boost to infrastructure will help the security industry growth in the long term.
There is a greater focus on MSME sector in the budget and as a key stakeholder of the MSME Ecosystem, we feel this a very positive step for the security industry. The government has announced that Udyam, e-shram, NCS and ASEEM portals will be interlinked. The help is provided to 130 lakh MSMEs as additional credit under Emergency Credit Linked Guarantee Scheme (ECLGS). The extension of this scheme till March 2023 is a thoughtful decision. The firm focus on Skill Development is another positive aspect of the union budget. Digital Ecosystem for Skilling and Livelihood (DESH-Stack e-portal) will be launched to empower citizens to skill, reskill or upskill through on-line training. Overall a pro-growth budget with a vision for the new emerging India on global front.
Anand Ramamoorthy, Managing Director, Micron Technology (India)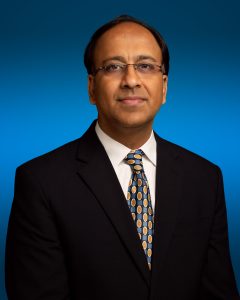 "The 2022-23 budget outlines a balanced, value accretive and pro-growth outlook. It's an optimal mix of intent and pragmatism. The renewed focus on infrastructure, health, education, entrepreneurship and digitization of the economy, resonates with the Economic Survey's projected GDP growth rate of 8% for the next fiscal. The call out on semiconductors as a sunrise sector and 5G roadmap post the success of PLI schemes launched last year will get further provide impetus to the segment. And with data centric growth, democratization of digital banking will augur well for our industry and will further bolster India's aspirations, as the fastest developing digital economy in the world."
Rajarshi Bhattacharyya, Chairman and Managing Director, ProcessIT Global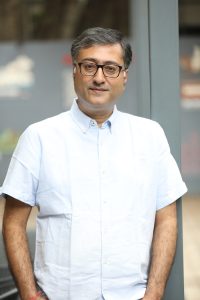 "The Union Budget 2022 is a forward-thinking, positive, tech-oriented, macro-budget.  A positive tone was set with India estimating a GDP growth of 9.2% for FY 2022, highest among all economies.
The budget is pro-young and aspirational India with emphasis on digital and technology, especially with focus on health, education and the start-up ecosystem.  There is now better clarity on the implementation of digital technologies across the sectors.  Spectrum auction for 5G rollout to be conducted and completed in 2022-23 is another positive step towards growth.
Regarding promoting the growth of start-ups, it is encouraging to know, the tax incentives will be increased for one more year, i.e., extending the period of incorporation of the eligible start-up to, 31st March, 2023 from the earlier 31st March 2022. Furthermore, launch of the ease of doing business and ease of living in general and extending of the Emergency Credit Line Guarantee Scheme up-to March 2023 for MSMEs in the hospitality and related services are encouraging measures too.  The raising and accelerating MSME Performance (RAMP) programme with Rs. 6,000 crore outlay over the next 5 years will certainly support the sector to become more competent.
Stride towards progress is seen with the inclusion of Data Centre and Energy Storage Systems in the harmonized list of infrastructure as it will certainly facilitate credit availability for digital infrastructure and clean energy storage, which is the need of the hour.
It is heartening to know the proposed skilling programme will be re-oriented for skilling, up-skilling and re-skilling of our youth, the future of India, with the launching of the e-portal to deliver online training, besides providing relevant jobs and entrepreneurial opportunities.
The establishment of Digital Banking Units across the country will further promote digital banking and adoption of digital payments. Introduction of Digital Rupee could also give the much-needed boost to India's digital economy."
Yogesh Mudras, Managing Director, Informa Markets in India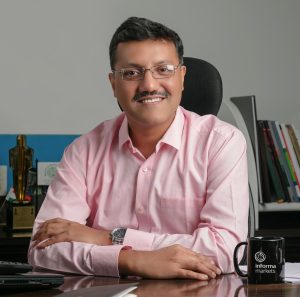 "This year, the Union Budget has been one of recovery and stabilization from the impact of COVID-19. The Budget has taken some initiatives for MSMEs and India Inc for start-ups. The extension of ECLGS scheme is a welcome move for MSMEs. The tax concession period has been extended by one more year, which in my opinion is a very positive move. A tax rate of 15% has been decided for the newly incorporated manufacturing unit which will further boost manufacturing activities. Healthcare and infrastructure were the main highlights of Budget 2022 and immense investment has been allocated for the expansion of roadways and logistics networks. Introduction of 'Digital Rupee' using blockchain technology sends a strong message that India is at the forefront of technology implementation. A digital currency issuance by the RBI will result in a structured approach with controlled regulation and bring in transparency to transactions enabling accounting of all money. The push on digitization will make way for more inclusion in the ecosystem. The focus on 'Ease of doing business' is a great step, as it will further promote entrepreneurship in the economy. India is to grow at 9.27%, the highest among all large economies. With a focus on contributing to the environment, chemical-free natural farming focusing on soil, biodiversity and human well-being is a welcome move. The budget is growth-oriented with an impetus on capital expenditure to fuel economic growth and employment generation. SEZ Act to be replaced with the new legislation is a much-needed announcement. Introduction of the battery swapping policy and recognizing battery and energy as a service will help to develop charging infrastructure and increase the use of EVs in public transportation. This would motivate businesses to incorporate EVs into their fleet and create new avenues for companies to venture into the business of battery swapping. The formation of a strong charging infrastructure alongside the highways across the country would promote the use of EVs for interstate travel. An additional allocation of Rs 19,500 crore to boost manufacturing of solar modules under the government's flagship PLI scheme has the potential to create 60 lakh new jobs, while producing 30 lakh crore jobs during next five years. International travel has been severely impacted during the pandemic. We are pleased with the introduction of e-passports as it will provide a boost to the travel industry and add convenience. Extension of ECLGS scheme with an additional allocation for the hospitality sector is a positive move as it would help small and mid-size hotels overcome liquidity issues and pave way for growth."
Suman Reddy, Managing Director & Country Head, Pegasystems India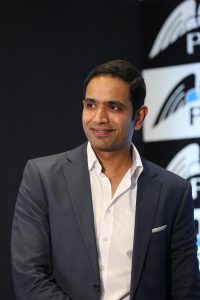 "The Union Budget for 2022 laid the foundation for a growth-supportive plan as the nation commences its exit from a pandemic-induced slump. India's growth is highest among all major economies, and we are in a strong position to withstand challenges. With a keen focus on health, education and startups, we are truly on our way to encouraging further digital adoption, particularly in semi-urban and rural markets.
I am delighted with the focus of Budget 2022 on digital and technology. It is a forward-looking blueprint of India's resilience, capabilities, and determination. The Indian tech startup space continues to witness steady growth, accounting for 70 unicorns with most of them in the IT/knowledge-based sectors. The provisions outlined in this year's Budget will provide them a game-changing economic transformation opportunity. Additionally, the framework outlined for citizens to skill, reskill or upskill through online training will open up a sophisticated pipeline of jobs and entrepreneurial opportunities. The introduction of central bank digital currency will boost the digital economy and will hugely benefit the Fintech ecosystem. With setting up of 75 digital banking units India is set to become a robust digital economy in the next two years.
The ongoing race to deploy 5G will be crucial in addressing and streamlining the avalanche of data and the multitudes of IoT connections that will power the smart cities, utilities, education, healthcare, transportation, and enterprise needs of today and tomorrow. We are truly on our way to building an open, digital and inclusive India within the next 25 years."
Anshuman Rai, Area Vice President, India, and South Asia, Commvault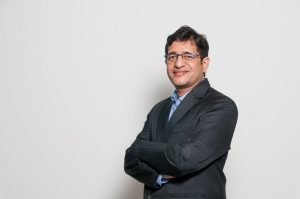 "The Budget 2022 is a futuristic step taken by the government to complement nation's macro-growth encompassing digital economy, tech-enabled development, and inclusive sustainable actions.
The announcement of data centres being awarded an infrastructure status is truly commendable as this move will be a major thrust to data localization. The new status will enable the data centre sector to get credit at competitive rates and on a long-term basis with enhanced limits. This move will also be a catalyst in realizing India's vision of attaining the position of a global data centre hub.
The establishment of an open national digital health ecosystem, inclusive core financial approach, and digital currency will be instrumental in bridging the digital gap and bolster the Digital India vision further. With an increased focus on digital ecosystem for skilling, through API-based skill credentials and digital universities, we will see a talent surge that is equipped for the jobs of the future. The initiatives for telecom services and modernization for agri sector through land record digitization will be critical in modernizing and broadening the scope of data generation, management, and protection.
All these measures will, ultimately, result in a massive amount of data generation which will drive the demand for a robust and unified data management and protection technology further."
Sudhindra Holla, Director, Axis Communications, India and SAARC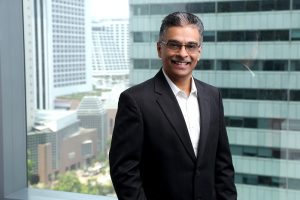 "With the goal to complement macro-growth with micro-all-inclusive welfare and tech-enabled development, we are optimistic that these measures will further strengthen India's power as a global digital hub. With technology serving as the pivot in this year's budget, there will be a renewed focus on the criticality of a robust cybersecurity solution.
The seven engines of the PM Gati Shakti masterplan encompassing the launch of 400 new-generation Vande Bharat trains and the national highway network will be key drivers in the demand for top notch surveillance solutions. We are upbeat on the slew of recommendations for urban infrastructure development as this will be an impetus for not only generating employment but also reinvigorate the development of smart cities. The rollout of 5G services will further the potential of technology and aid in promoting R&D and commercialization of tech and solutions.
The launch of the National Ropeways Development Programme will be a major thrust to the tourism sector and the vision towards developing a self-reliant defence sector will additionally boost the demand of hi-tech surveillance and security solutions."
Debasish Mukherjee; Vice President, Regional Sales APAC, SonicWall Inc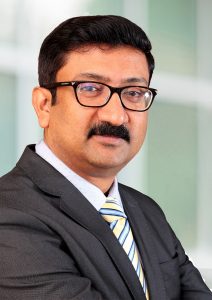 "Union budget 2022 is quite a futuristic one for India's growth for the next 25 years. A lot of good initiatives have been proposed like giving datacentre services an Infrastructure sector status, Introduction of digital rupee, Initiation of 5G Auction, e- passport services etc.
A report states that hackers try to break into a computer every 39 seconds on an average which makes cybersecurity the number one external concerning matter for policymakers and industry leaders alike across industries. The ultra-fast 5G network will allow devices to connect faster and transfer exponentially more information making it a cybersecurity challenge to protect servers, cell phones, security systems, vehicles, smart homes etc. from being breached. We at SonicWall are already ahead in this game with our boundless security models to combat them."
Ashok Rajpal, CEO & Founder, Ambrane: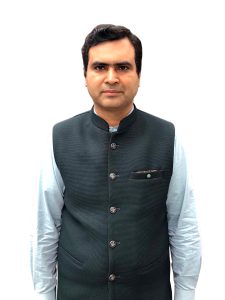 "We welcome the budget positively as it is aimed at furthering the Indian manufacturing industry. Additionally, the increase in PLI benefits to the sector is also beneficial to the companies directly, as well as indirectly. The 15 percent income tax for new manufacturing companies poses immense relaxations for the companies following the attrition of Make in India.
Lastly, the duty concessions being given to promote electronic manufacturing, wearable and hearable products is calibrated to provide a graded structure, and give growth to the manufacturing industry considering the sales would surge as a result of subsidized end product."
Lokesh Harjani, Founder & CEO – OnSpot Solutions
"ECLGS scheme is a welcomed initiative and will help the MSME segment with their cash flows and help fuel growth for companies across segments. The interlinkage of government portals will help credit facilitation and enhance entrepreneurial growth for tenders and new business opportunities in a single reformed structure.  This level playing field should yield a chance to start-ups and young companies registered as MSME to offer their products and services.  Further integration of government portals will help ease the financial burdens with cleaner payment lines making payments more on time than in the past.  This itself, will once again, help very important cash flows and credit lines of MSME companies. The extension of the 15% tax scheme for start-ups for an additional year, is of course, welcome.  Additionally, the government has allowed public sector undertakings / government companies to accept surety bonds thereby making it easier for smaller companies to provide performance guarantees which may help in the bidding stipulations for tenders.  This step should make competition thrive across different sized companies listed under MSME, especially those in start-up mode. The digital Rupee initiative may open up opportunities for the IT sector in the future.
Overall, the reforms inculcated in the budget is positive for the MSME segment, and hopefully it shall provide them with growth opportunities, and the government in the next budget can look for reforms and allocations of programmes for the MSME segment."
 George Rajkumar, Country President, Grundfos India: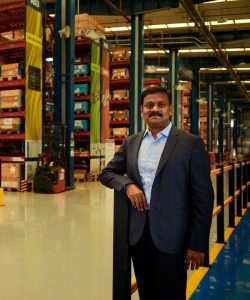 "Budget 2022 has laid the foundation for India@100 with the Government showing its commitment towards a sustainable and a greener future for Indians. With India expected to grow at 9.27%, the much needed impetus towards climate action has been observed in this year's budget. The allocation of INR 60,000 crores towards the 'Har Ghar Nal Se Jal' initiative to connect 3.8 crore households with tap water connection is commendable and will also boost the country's water infrastructure. While nearly half of our population is residing in urban areas, the focus on sustainable measures for megacities must also include sustainable management of water and wastewater to prevent loss of water, improve recycling and also reduce destruction from natural calamities such as floods and droughts. The roadmap of transitioning towards a circular economy across sectors is also a welcoming move and will have a direct impact on our fight against climate change. The introduction of sovereign green bonds for funding of green infrastructure and the energy audit mechanisms for large commercial buildings will be a game-changer for infrastructure projects, enabling further carbon reduction while we grow our economy by leaps and bounds."
Mughilan Thiru Ramasamy, CEO & Co-founder Skylark Drones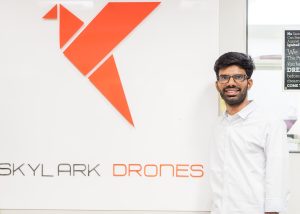 "The union budget and the initiatives announced by the honourable Finance Minister continue to provide impetus to the growth of the drone industry in India. The introduction of drone shakti is a welcome move and will ensure business momentum and drive faster adoption of UAVs in the country. It is encouraging to see the government promoting Digital India and digitisation of various sectors through the integration of UAVs through varied applications and drones as a service. India with its vast natural resources spanning from agriculture, minerals, and great infrastructure is finally getting the much-required momentum to become digital.
The announcement to promote the use of 'Kisan drones' in the agricultural sector as part of the Budget for 2022-23 will enable the drone industry to collaborate with our farmers to improve operational efficiency and maximize profitability. This is a welcoming move and will make India's agricultural sector future ready.
Today, both enterprises and the government are realising the economic and social opportunities that India's widespread and dispersed geospatial assets can provide to the nation. Becoming Digital First and creating a digital repository of India, will enable faster growth of our economy and the much-needed transparency thereby improved governance. UAVs offer an ideal compromise between scalability, economic feasibility, immunity to error, and productivity. The faster adoption of UAVs is therefore critical to realise the potential of these geospatial assets."
Sumeet Mehta, Co-founder and CEO, LEAD,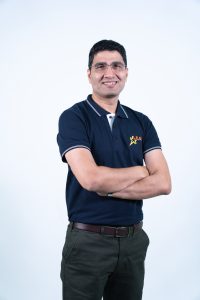 "Overall, this has been a progressive budget as it accelerates the government's efforts towards inclusive and sustainable development. As an educator, I welcome the emphasis on creating digital and free-to-air channels of education. However, at the same time, the budget appears to circumvent physical schooling. I sincerely hope that is not the case. While online learning was inevitable due to the Covid-19 pandemic, it would never be as effective as offline learning, which brings out the best in students in terms of learning outcome and performance. Online education can at best only play a supplementary role in education. I would have also loved to see a greater focus on improving the teaching and learning processes in our schools vis-a-vis infrastructure and tech-enabled curriculum. Going forward, I hope there will be policy changes in that direction."
Lalit Mehta, Co-founder & CEO, Decimal Technologies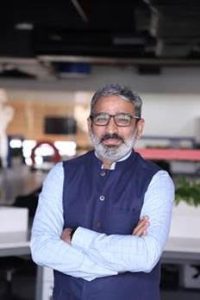 "The focus on fintech and technology enabled development right at the outset of the budget speech set an encouraging tone for the industry and the overarching vision of an all-inclusive digital economy.
Starting with the paperless budget, the common thread throughout the Finance Minister's speech was the focus on promoting digital and technological innovations across sectors, which will spell accelerated growth for technology led development, energy transition and climate action, while ensuring an inclusive welfare society. It is heartening to see a sustained push towards making the benefits of digital banking reach every corner of our country with an initiative that marks the 75th year of independence by establishing 75 digital banking units across 75 districts. Core banking across hundred percent of the 1.5 lakh post offices by 2022, financial support for digital payments ecosystem, and a 6,000 crore rupees programme to rate MSMEs to be rolled out over 5 years, are some much needed steps in this direction."
 Mr Sunil Mathur, Managing Director and Chief Executive Officer, Siemens Limited
"We welcome the growth-oriented budget with focus on the four pillars – productivity, climate action, financing investments and PM Gati Shakti plan. These are concrete steps in the right direction, and over time should positively impact the economy. The increased Capex outlay of Rs.7.50 lakh crore further demonstrates the intent of the government to create the necessary impetus to the economy. Stability in tax policy is also a welcome step"
Mr Rohit Garg, CEO and Co-founder, SmartCoin.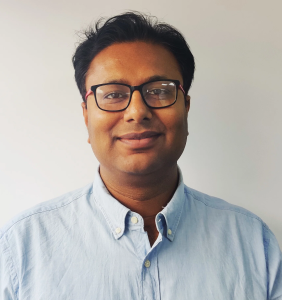 "This year's Union Budget focussed more on digitization, startups, and good tidings for the VC/PE industry. The initiatives announced by the Government today will not only drive young, aspiring entrepreneurs but will also uplift small businesses in the country.
The launch of Digital Rupee using blockchain technology only shows that India is on the right track towards technology adoption and this is surely a positive move. This much-awaited push on digitization will pave the way for financial inclusion and it is just the beginning,"
Ram Iyer, Founder & CEO, Vayana Network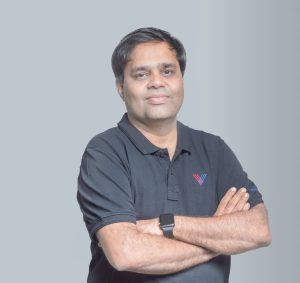 "The finance minister reiterated Govt.'s commitment to the policy of stable and predictable tax regime. The announcements continued to build on the themes of the previous year, such as infrastructure, education, health, housing and ease of doing business. The substantial increase in capex is expected to have a multiplier effect and a tightrope to manage between growth and inflation.
The extension to Emergency Credit Line Guarantee Scheme (ECLGS) was expected and needed to ensure the growth and survival of MSMEs. Linking of various MSME portals, and initiatives announced towards skill development, credit and market access reflect Govt.'s commitment towards the growth of the critical sector.
The other interesting announcement of bringing post office accounts onto a Core Banking System will make interoperability possible, resulting in the next phase of growth for UPI and other digital infrastructure. This will also bolster the public welfare and delivery contributing towards financial inclusion of the country.
The budget also had something for the sunrise sectors like EVs and Solar, along with capping on the LTCG which will help the start-up employees. Introduction of Digital Rupee will be a very interesting area to look out for.
It will be important to look at the finer details as they emerge and the execution, on which the success of all the policy announcements will depend."
Dr. Santanu Paul, CEO & MD, TalentSprint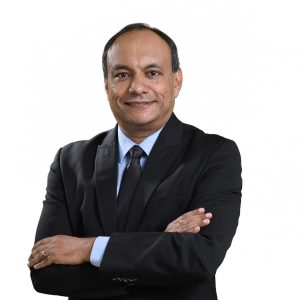 "A digital university will be established to provide access to students. Across the country, for world-class quality universal education with personalized learning experience at their doorsteps.This is the genesis of a new wave of higher education institutions. Digital-first, greenfield universities are going to play a major role in exponentially expanding access to high-quality, personalized, flexible degrees and diplomas. This would have a salutary effect on our youth population, particularly those who must continue to earn while they learn. We have seen open universities before, which have achieved reach and scale, but not necessarily delivered learner experience. Good digital universities will be able to solve for reach, scale, quality, and learner experience.
Certificate courses in urban planning with 'India-specific knowledge' to start soon, institutions given Rs 250 crore each – The All-India Council for Technical Education (AICTE) will be responsible for improving syllabi, quality, and access to urban planning courses
Finance Minister Nirmala Sitharaman mentioned the launch of an e-portal for a digital ecosystem for skilling and livelihood. Christened DESH STACK, the e-portal will aid in skilling, upskilling and reskilling.
The DESH STACK appears to be the latest reincarnation of Skill India, which has had moderate success in the past, partly because of the lack of quality training, and partly because of inadequate employment opportunities. However, DESH STACK reimagines this space as an online portal and ecosystem which can be a one-stop shop for job seekers and employers to add value to themselves and also each other. We hope this initiative will eventually solve the demand supply gap and do justice to India's demographic dividend.
Students of Classes I to XII will soon have access to 200 TV channels where they will be provided supplementary education in regional languages as well. With most schools closed for more than two years due to the pandemic, the effect on government schools' students, who mostly come underprivileged backgrounds, has been devastating. This has been referred to as India's lost generation; students between the ages of 10-18 who are giving up on their education entirely because they and their families cannot afford the devices and connectivity needed to learn online. This initiative of supplemental education through regional language TV channels is a very welcome move, and we hope it will stem the exodus of students from the schooling system."
Sudhir Unnikrishnan, senior vice president and managing director of India at Blume Global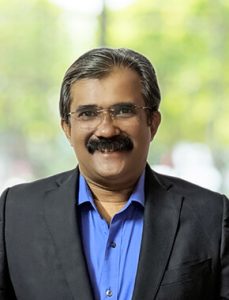 "It is heartening to see the focus on multi-modal logistics, which includes roads, railways, airports, ports, mass transport etc and freight sectors in the Union Budget 2022-23. What is even more important is the emphasis on seamless movement among different modes of transport, which will have a transformative impact on the economy . Bringing Data exchange among all-mode operators on a unified platform will have a positive effect all around. Given that India's supply chain and logistics costs currently account for 14% of the country's GDP (compared to global average of approximately 8%), this is a great move and will bring India closer to the world standards. The other key highlight is on awarding contracts for the implementation of multi-modal logistics parks at the four locations in a public-private-partnership mode. These Mega Logistics parks will not only generate enormous employment and boost the economy but also make the supply chain leaner by making it a one stop shop for Multimodal Transport / Storage / Customs clearance / Work shops / Yards / Parking and much more."
Kavitha Subramanian, Co-Founder, Upstox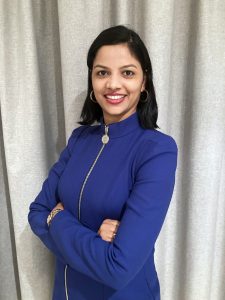 "The Hon'ble Finance Minister has presented a digital-first Budget that focuses on quick, holistic, and inclusive economic growth. The focus on start-ups and fintech in this year's Budget is a fantastic step that will help these sectors grow further.
The introduction of 5G and the spread of optical fiber to villages would provide a boost to the Fintech industry. It encourages digital investment platforms like ours to expand their services, resulting in an increase in retail activity in Tier 2-Tier 3 cities and towns. The Central Bank Digital Money (CBDC) will help to enhance the digital economy by making currency management more efficient and less expensive. The capping of surcharge at 15% on Long-Term Capital Gains (LTCG) tax for all listed and unlisted corporations responds to a long-standing demand for new-age businesses."
S Sriram, Chief Strategy Officer at iValue InfoSolutions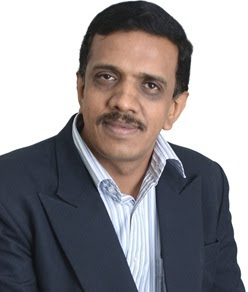 "It was a consistent and pragmatic budget with a lot of thrust around infrastructure spending to enhance growth. Despite multiple elections around the corner, great to see no populist announcement with focus on reducing fiscal deficit starting next fiscal. 5G rollout and extension of sops around "make-in-India" for new start-ups should augur well for the tech enabled industry. Central Government focus around Digitization will offer business opportunities for domestic focused ITeS players with the Government taking the lead role on capex investment recovery post pandemic. Overall exciting times ahead as India is poised to be the fastest growing economy for the next few years."
Rajendra Chitale, CFO at Crayon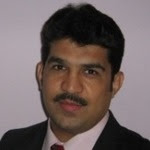 "India's General Budget 2022-23 introduced several measures ranging from taxation to investment to help boost the country's economic activities, digital governance, ease of doing business, creating jobs, and ensuring the country's transition to a digital economy. The budget promotes technology-enabled development, energy transition, public-private partnerships, skilling, and climate action, along with the use of emerging technologies.
The news on the 5G roll-out is commendable as it will be a key enabler for digital growth and development in the country. Also, glad to see that the government is focusing on expanding the digital horizon in the country. This shall encourage continuous skilling avenues, sustainability, and employability through online training programs, and simulated learning environments using e-labs. The budget also focuses on emerging technologies, such as drones, deep tech, fintech, health tech, and Ed-tech, highlighting India's commitment to exploring change and innovation."
Prashanth G J, CEO at TechnoBind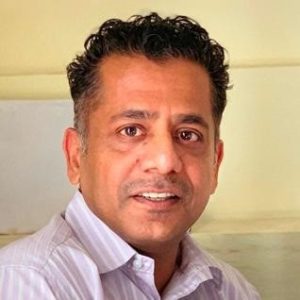 "It is commendable that the government in the new budget is coming up with modern and progressive concepts like trust-based governance. This is in the best interests of both the society and enterprises. It will also help in building more coordination between the government and enterprises, and provide more empowerment to enterprises, and certainly help with the ease of doing business.
Also, the 5G roll out will open the gates for aggressive digitisation in the country which will help the Indian IT landscape to expand further in all tier markets. Better internet connectivity will ramp up digitisation making inroads for datafication and AI-based technologies. We can expect the IT expansion to go pan-India and new avenues of digitisation will see light in the coming year."
Mr. Anil Kumar, President and Managing Director, SEG  Automotive, India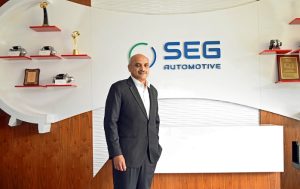 "We welcome the budget announced by GOI today. The focus on inclusive growth should support the Indian economy to continue to grow stronger. The announcements related to battery swapping policy highlights the focus towards sustainable mobility and can improve the demand in the growing EV segment. Offering energy as service and battery swapping can lead to new innovative business models, making electric mobility more attractive on TCO, by reducing the acquisition cost of the vehicle. The robust allocation of capital expenditure is a good sign for the infrastructure, manufacturing and commercial vehicle sector. The credit schemes for the MSME, and reduction in duties for a few commodities is a much-needed move, for the industry to stay competitive, at a time when the commodity prices are increasing", says Mr. Anil Kumar, President & Managing Director, SEG Automotive India Private Limited.
Ashwani Sehgal, President (ISMA):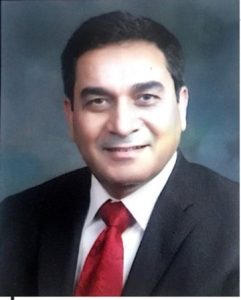 "Indian Solar Manufacturers Association (ISMA) welcomes the government's initiative of imposing 40 percent Basic Custom Duty (BCD) on solar panel and 25 percent on solar cells.  ISMA, expresses grateful thanks to the government for giving a level playing field to Indian industry and assuring the government of whole hearted and robust participation by Indian industry in the Atmanirbhar Barat initiative announced by our respected Prime Minister, while assuring complete commitment to achieving the goal of solarisation as announced by the government."
Mayank Vashisht & Sheeba Chauhan | Sub Editor | ELE Times