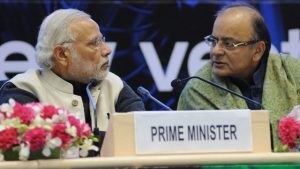 Industry seeks 4 key policy support measures from Modi Government for transformation in IT manufacturing
Extension of concessional duty benefits to all ITA goods, including PCs and Servers
Comprehensive List of CPE Goods for inclusion under the Duty Differential Scheme
Harmonisation of IT Product Lists across Central and State indirect tax jurisdictions
Establishment of Convergence Cell to provide impetus for the ICT sector
Over the last three decades, India's IT industry has played a significant role in boosting economic growth, foreign exchange inflows and job opportunities in the country. The Indian IT-Electronics sector has witnessed a consistent growth in terms of market size, yet India still lags behind in electronics hardware manufacturing capabilities due to myriad challenges including high costs of power and finance, high transaction costs, prevalent tax structure and lack of development of a healthy supply chain. Manufacturers
' 
Associat
ion 
of 
Information Technology
 (
MAIT
), India's apex body representing ICT manufacturers, has suggested some key recommendations to enhance India's appeal as an attractive investment and manufacturing destination.
Mr Nitin Kunkolienker, Vice President, MAIT and Director-Corporate Affairs, Smartlink Network Systems stated, "We have focused on formulation and promotion of schemes to manufacture Customer Premise Equipments in India to cater to the needs of the local market, taking advantage of lower cost manufacturing and duty benefits, which will ultimately help achieve 'Digital India' initiatives of the government. The vision of 'Make in India lies in local value addition, domestic manufacturing and empowerment of Small and Medium Enterprises so that overall productivity in domestic IT-Electronics manufacturing goes up. This will also help Indian firms scale up their operations and become significant players in the global supply chain."
The main highlights of MAIT's pre-budget recommendations for 2017-2018 are as follows:
Extension of Concessional Duty Benefits to all ITA goods, including PCs and Servers
Extension of concessional Excise and Customs Duty benefits to all ITA goods is crucial to achieve the vision of 'Make in India' for IT hardware as well as to achieve the goals of 'Digital India'; extending such benefits merely to a few products such as mobile phones and Tablets would defeat the purpose of the government's initiatives. Extending concessional duty benefits to locally manufactured IT-Electronics equipment will help in attracting investment, increase employment opportunities and likely trigger innovations in design and manufacturing to address local needs.
It is very important that the concessional indirect tax structure is continued under the new GST regime, to allow investments in local manufacturing to bear fruit.
Comprehensive List of CPE Goods for inclusion under the Duty Differential Scheme
The list of Customer Premise Equipment (CPE) goods needs to be updated and made comprehensive so as to ensure that the benefits reach all stakeholders. Networking Switches, Wired and Wireless Access Points, USB Adapters and Wireless Access Controllers are the goods that must be included under the excise duty concession scheme, or preferential rate of GST at 12%, post April 2017.
Harmonisation of IT Product Lists across Central and State indirect tax jurisdictions
Harmonisation of IT Product Lists across central and state indirect tax jurisdictions is necessary to ensure that industry players are able to claim benefits on IT goods that are rightfully theirs and avoid unnecessary litigation. A detailed list issued by the Central Government can be used as a reference guide by states to re-tune/re-determine their lists of products covered under the IT goods list, under the relevant VAT laws.
In this regard it would also be necessary that directions are issued to state governments to ensure that a 'Uniform List of IT Goods' is maintained under the merit rate category.
Establishment of 'Convergence Cell' to provide impetus for the ICT Sector
A 'Convergence Cell' needs to be established whose role would be to classify new IT products 
within 30 days
 of representation by industry. This measure will help to reduce delays, confusion as well as tax litigations arising out of classification issues.
"Industry needs an integrated approach towards 'ease of doing business' through key policy measures addressing all related issues in the area of manufacturing, standards and compliances such as CRO, import-export procedures, skills development and demand generation," Mr Kunkolienker added.
Summing up the recommendations Mr Anwar Shirpurwala, Executive Director, MAIT said, "There is a need to develop a robust ecosystem to reduce the overall cost of production so that local IT manufacturers can compete at the global level. The existing capabilities of IT manufacturers have so far remained underutilized due to adverse tax policies and a poor ecosystem,"
"Currently, there are multiple regulatory and operational issues plaguing the IT hardware industry. The classification of IT products varies at different levels of the government machinery and jurisdictions, which can be addressed through establishment of a Convergence Cell to help in harmonisation of IT products. If the government is serious about campaigns like 'Make in India' these operational issues must be resolved quickly," asserted Mr Shirpurwala.