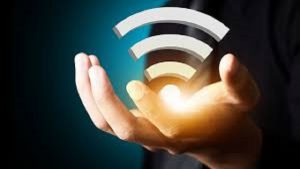 RUCKUS WIRELESS, a part of Brocade, today announced a collaboration with Amdocs, a leading provider of software and services to communications and media companies, to deliver a customizable, managed cloud Wi-Fi service to service providers. Ruckus Service Provider (SP) Cloud leverages industry-leading access points (APs) and a cloud-managed, virtualized software platform to deliver a vertically integrated Wi-Fi and LTE offering to service providers, fully managed by Amdocs. The joint offering will enable service providers to deliver Wi-Fi and LTE as managed services either as an enhancement to their current solutions or as new wireless managed services to their business customers.
"Collaborating with Amdocs, which has been delivering managed services to communications and media service providers for more than 30 years—including some of the largest in the world—further contributes to our growth in market share for service provider Wi-Fi," said Dan Rabinovitsj, chief operating officer, Ruckus Wireless Business Unit, Brocade. "At Ruckus, we're committed to delivering advanced solutions to our customers that provide flexibility and customization, and Amdocs helps us continue that effort. We are thrilled to work with Amdocs to further our efforts in enabling service providers with Wi-Fi and LTE solutions."
By deploying the Ruckus SP Cloud solution through Amdocs, service providers can now control offerings through the cloud of their choice, while staying true to their personal branding. With this fully managed service offering, service providers can minimize their internal R&D investment, operational expenses, and ongoing lifecycle management to quickly bring differentiated solutions to market. Service providers can customize this managed services offering for their unique needs, whether that means installing it in the cloud of their choice or integrating it with a variety of management systems and support packages.
"By collaborating with Ruckus Wireless, we're able to offer service providers a level of differentiation and control of their wireless LAN offerings that they likely haven't had before," said Eric Updyke, group president, System Integration and Operations, Amdocs. "We're excited about this partnership and grateful for the opportunity to provide service providers with the ability expand and diversify their market reach."
To learn more, visit the Ruckus Wireless website.