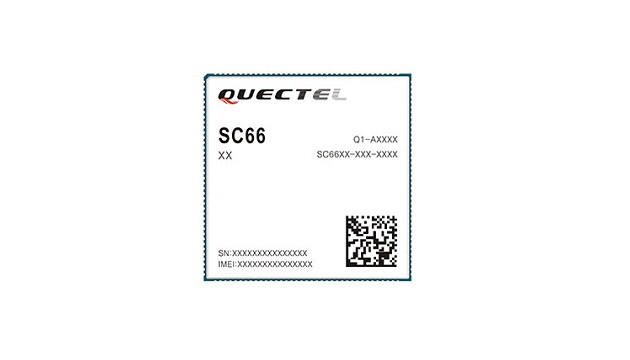 Quectel Wireless Solutions, the world leading cellular module vendor, announced that its SC66 Artificial Intelligence (AI) module has entered Engineering Sample stage ahead of ISC West 2019. Customers and Ecosystem Partners are encouraged to contact regional sales managers for samples or visit Quectel's ISC West booth #34072 for more information April 10-12 in Las Vegas.
In addition to what Quectel offers in its previous series of Smart Modules (SC20 and SC600T/Y), SC66 is particularly equipped with Neural Processing Engine based on Qualcomm SDM660 chipset. SC66 features 8 Kryo260 cores (custom design, 64-Bit capable) that are divided into two clusters: a fast cluster of four cores with up to 2.2GHz and a power saving efficiency cluster with up to 1.8GHz. In addition to the 8 CPU cores, the SC66 integrates an Adreno 512 GPU with an LPDDR4 memory controller (dual-channel 1866 MHz). AI Engine's hardware includes a Hexagon Vector Processor, Adreno GPU (Graphics Processing Uni, as workhorse of the AI) and Kryo CPU.
AI requires complex software algorithms and very high computational power, which used to be extremely resource-intensive and therefore unaffordable for many IoT applications. Nevertheless, as a revolutionary product, SC66 is going to change the paradigm by offering "Embedded AI". This brings about the next trend, the so called 'Cloud to the Edge' or 'Edge/Fog Computing' which means shifting part or whole processes to the devices rather than the Cloud. SC66 is going to unlock endless opportunities in the AI-IoT industry.
A rich set of interfaces (such as LCM, 24MP at 30 fps ZSL Camera, Touch Panel, MIC, SPK, UART, USB, I2C, SPI) and unique 4K video capturing and recording feature (2560 × 1600, 60 fps), will rank SC66 to be the best in its class.
"IoT nodes traditionally have been gathering data such as temperature, humidity, weight and speed using sensors and sending them to the could using inexpensive communication hardware to be processed by AI or none-AI platform for decision making, generating Business Intelligence and obviously performing command and control. However, if the nature of data becomes unstructured, like image and voice, we may need to process data on the device (Edge) rather than sending them to the Cloud. An ordinary CPU with consequential way of executing codes are flexible and affordable, but is not efficient to run Neural Network algorithms, a weakness which is now addressed by SC66," said Mr. Joe Peterson, Quectel Vice President, IoT Sales North America. "There are a few movements in every individual career, where we wish to play a role. I'm overwhelmingly excited to be at the right time and the right place to collaborate with ecosystem partners to build a Smart and highly Connected World!"
For more information, visit: www.quectel.com