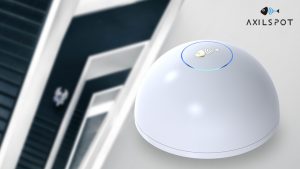 AXILSPOT, a global leader in enterprise WLAN solutions has flagged off its operations in the country's enterprise wireless segment by launching Rscan range of products in the national capital, New Delhi. Rscan is a patented technology which provides ultra high-speed, stable and large capacity Wi-Fi access. The multi-beam smart-selection antenna array system (Rscan) is AXILSPOT original patented technology registered all over the globe.
Rscan represents years of research by the top-notch RF team of leading scientists in microwave and Wi-Fi industry, which initiatively applies the LTE base station antenna technologies into Wi-Fi transmission. The Rscan technology addresses key issues in a WLAN network which includes: data rate, signal blind spot, interference and high density access pressure. Compared to the traditional smart Wi-Fi antennas, the multi-beam smart selection array system possesses unique capability of optimal Tx path selection and stronger interference mitigation, as well as higher concurrent station load capacity. The AXILSPOT Rscan can be the real best solution for high-density, high-bandwidth access under complex wireless environments.
To know more please visit: http://www.AXILSPOT.com/.