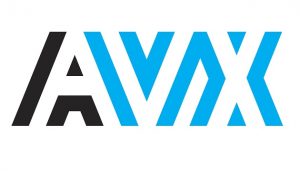 AVX Corporation will showcase its portfolio of high-temperature capacitor solutions during the exposition portion of the International Microelectronics Assembly and Packaging Society's (IMAPS') International Conference on High Temperature Electronics (HiTEC 2018), which will take place May 8–10 in Albuquerque, New Mexico, and is widely recognized as the industry's premier biennial technical conference dedicated to the advancement of high-temperature electronics research and applications.
"HiTEC is an important forum that allows AVX engineers to exchange information, discuss the latest applications with both customers and research centers, and participate in the advancement of state-of-the-art high-temperature electronics and applications," said David DuPré, field applications engineer – ceramics, AVX. "Our high-temperature solutions portfolio is comprised of an ever-expanding range of both ceramic and tantalum capacitor technologies that are proven reliable in high-temperature applications across many markets. So, we're looking forward to participating in this year's conference, advancing our current knowledge, and applying the information we acquire to new products designs that will help our customers solve tomorrow's high-temperature application challenges today."
During the exhibition portion of HiTEC, which will take place May 8–9, David DuPré and Chris Reynolds, technical marketing manager – tantalum, will introduce attendees to selections from AVX's vast portfolio of high-temperature ceramic and tantalum capacitor solutions, including:
AT Series High-Temperature, 200ºC and 250°C Rated MLCCs, which deliver high-reliability, long lifetime performance at operating temperatures in excess of the current 125°C requirement in emerging military and commercial applications, are the only high-temperature MLCCs with reliability test data at 250°C, and are rated at both 250°C and 200°C to provide engineers with optimal derating schemes.
SMX-Style Stacked SMPS MLCCs, which exhibit excellent high-frequency performance, exceptional capacitance retention with frequency, high current-handling capabilities, low ESR, ESL, and DC leakage, and a wide frequency response in high-pulse, high-current applications; offer one of the industry's broadest selections of stacked SMPS MLCCs rated to 200°C; and are ideal for demanding automotive, avionics, aerospace, and energy applications.
Encapsulated, Radial-Leaded, SXP-Style MLCCs, which utilize a high-temperature solder construction ideal for harsh-environment downhole oil exploration, aerospace, and hybrid automotive applications up to 200°C.
High-Temperature X8R/X8L Dielectric MLCCs, which provide high-reliability performance with low loss and stable capacitance over temperature, are qualified to AEC-Q200, are available with FLEXITERM terminations, and are ideal for automotive underhood sensors and various industrial applications up to 150°C.
AR Series High-Voltage, Radial-Leaded Automotive SkyCap MLCCs, which are qualified to AEC-Q200, exhibit excellent thermal shock and vibration resistance compared to SMD ceramics, and are ideal for automotive applications with voltage requirements up to 3,000V and temperatures up to 150°C.
THH 230°C Hermetic Series tantalum capacitors, which offer the highest temperature ratings of any SMD tantalum capacitors available on the market, have excellent volumetric efficiency, show no capacitance drop-off at even extremely high temperatures, 

exhibit superior stability in high-temperature, high-humidity, and ambient-atmosphere environments, and provide several significant design benefits 

over comparable high-temperature solutions, such as 200ºC wet tantalum, including 

size reductions, lower components counts, and improved reliability.

TWC-Y Series COTS-Plus wet tantalum capacitors

, which are designed for up to 500 hours of operation at 200

ºC with applicable derating and are hermetically sealed to withstand extreme environments.
THJ 200ºC Series SMD tantalum capacitors, which exhibits less than 1mA of leakage current after 1,000 hours of operation at 

200

ºC and is ideal for oil drilling, aerospace, and automotive applications.