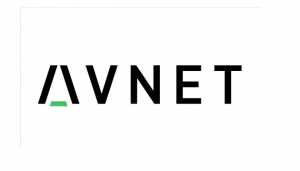 Navigating the global supply chain requires dedicated experts who understand the complexities of ensuring products get to where they need to be, when they need to be there. Underscoring its commitment to delivering supply chain expertise to its customers, global technology solutions company Avnet announced Robert Cowan has been named a 2019 Pro to Know by Supply & Demand Chain Executive magazine. Cowan serves as director of supply chain solutions development for Avnet Velocity, Avnet's global supply chain solution innovation center. He is the fifteenth Avnet executive to make this distinguished list of supply chain professionals.
The annual Pros to Know listing celebrates supply chain executives in manufacturing and non-manufacturing enterprises who lead initiatives to position their companies' supply chains for the significant challenges of the increasingly complex global trade environment.
Throughout his 16-year career, Cowan distinguished himself as an innovative thinker and exceptional leader. In his role as director, he leads a team of supply chain architects to design end-to-end solutions for both digital and physical supply networks for organizations throughout the global electronic component ecosystem. Robert also oversees operations in Avnet Velocity's Hong Kong warehouse and serves as the business liaison for the organization's thought leadership programs.
Cowan is recognized for his steady and methodical approach to identifying the customer's core problem and ultimate business objective. This sets a solid foundation for the solutions development team to architect solutions that cost effectively fulfill customer requirements, while allowing for flexibility to adapt and scale as these needs evolve.
"Robert recognizes that success in the high tech sector is no longer determined simply by the technical superiority of a company's product, but is instead the result of delivering a differentiated, value-rich customer experience throughout the entire product lifecycle. Achieving this level of differentiation requires optimization of the extended supply chain," said Lynn Torrel, president, Avnet United and Velocity. "Robert's genuine commitment and respect for his colleagues inspires the entire Avnet Velocity team to think creatively and work collaboratively for our supplier partners and customers."
For more information, visit: www.avnet.com