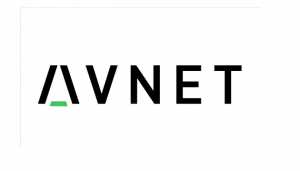 Avnet, Inc., a leading worldwide innovative solutions provider, announced that its Board of Directors approved an increase in Avnet's current share repurchase authorization by $500 million. Avnet now has $675 million available for share repurchases when combined with prior authorizations.
Avnet's Board of Directors approved a 5% increase in the quarterly cash dividend to $.21 per share. The dividend will be paid on September 25, 2019, to shareholders of record as of the close of business on September 11, 2019.
The Board has additionally planned Avnet's Annual Shareholder Meeting for Tuesday, November 19, 2019, at 7:30 a.m. PST/Arizona time, to be held at Avnet's Corporate Headquarters located at: 2211 South 47th Street, Phoenix, Ariz. 85034. The record date for deciding the common shareholders entitled to vote at the meeting has been set at the close of business on September 20, 2019.
The company may repurchase shares from time to time at the discretion of management in open market, privately arranged exchanges, or otherwise – subject to applicable laws, regulations and approvals, strategic considerations, market conditions and other factors. The company may terminate or limit the share repurchase program at any time without prior notice.
For more information, visit: www.avnet.com