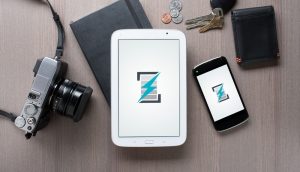 The AirFuel™ Alliance, a global consortium of industry leaders focused on enabling and accelerating the adoption of wireless power technology, on December 13, 2016, announced the opening of its new regional office in India and the appointment of technology executive Joydeep Bose, as Program Director.
Bose brings a wealth of experience to AirFuel, including leadership positions at Tejas Networks, Cisco, Intel and AT&T. He will work to promote AirFuel wireless power technologies (inductive, resonant and RF), and further establish AirFuel as the worldwide market leader for wireless power by increasing membership.
"Expanding AirFuel's presence into India is a key step in our growth strategy," said Ron Resnick, AirFuel Alliance president and chairman. "This region will be a driving force for wireless charging adoption and innovation, and we're thrilled to have someone of Joydeep's caliber leading the way."
According to researchers at IHS, Inc., the wireless charging receiver market is expected to reach one billion units in the next three years and APAC is predicted to dominate the market. With many of those receivers built in to consumer devices ranging from smartphones to laptops to wearables, India provides a huge opportunity.
"AirFuel is creating the technical specifications, product certification, and global interoperability needed to help the world 'power up without plugging in' and I'm excited to bring those resources to India," said Joydeep Bose. "Companies here are already working to break down wireless power transfer barriers and AirFuel gives them the best forum in which to develop and commercialize their solutions."