2020 has been a tough year for all industries, especially the electronics sector. However, things might be looking up now in 2021. Consumer electronics trends of 2021 will shape how retailers create strategies and change the game for customers. Moreover, the trends are natural evolutions that grow and push the boundaries of what's possible. 2021 is shaping up to be the most progressive year for tech ever.
Let's consider how new global scenarios will elevate or curb electronics design and manufacturing services in 2021. Will remote working conditions pose insurmountable challenges or open up new possibilities? Can we circumvent issues we can't change? Having weathered the brunt of the storms already, does 2021 look brighter?
Fast track to Industry 5.0: Industry 4.0 (I4) was all about optimizing production time and costs—digital technologies created "the smart factory." While the manufacturing industry continues to make strides in this area, the pandemic has accelerated the push toward the next evolutionary stage—Industry 5.0. Simply put, Industry 5.0 (I5) adds a human touch to automation, combining industrial automation with human cognitive skills and critical thinking.
Focus on IoT, big data, and predictive maintenance continues: IoT has been around for the last few years and will continue to remain a focus in 2021. IoT devices power remote equipment monitoring—something that's highly desirable in a pandemic situation. Expect predictive analytics and predictive maintenance to be in focus for manufacturers in 2021. Emerging AR and VR technologies in electronic design and 3D printing set to make waves in manufacturing services.
Since semiconductors are the bedrock of modern technology, the sector not only rebounded quickly from COVID-19 but enjoyed meaningful year-over-year growth because of robust demand. As the recent digitalization wave has not yet crested, experts anticipate the global semiconductor market to expand by 21 percent annually in 2021.
Keysight: Technology Predictions from an Electronic Design and Test Thinktank
In 2020, the world experienced an unprecedented public health crisis – the coronavirus pandemic.  This has impacted all sectors of society and forced enterprises, small businesses, governments and private institutions to pivot, in some cases extensively, to accelerate digital transformations and rethink the way innovation is achieved.
Keysight executives comment on the shape-shifting business operations and technology trends that are unfolding through the lens of the pandemic, the effects of which will continue to have lasting effects on organizations and society.
The growing acceptance of working remotely: The distributed and remote workforce has gained new respect and acceptance, especially for technology innovation, leading to a mix of remote and on-site work environments, which have become, and will remain, the norm even as the pandemic eases.
Collaboration technologies and practices have and will continue to take on new significance. Technology businesses will escalate the formation and organization of mission-critical innovation teams that will be managed remotely.
Engineers, and other innovators, will need to return to on-site, in-person collaboration, but will be more intentional and strategic about when to do so.
Enterprise sales organizations will undergo a significant transformation as hybrid sales forces (mix of in-person and virtual) apply new methods for relationship-building and learning objectives, as well as alternative ways to provide product and solution demonstrations remotely.
STEM will help drive the talent pipeline: With the increased focus on diversity and inclusion, we will see a hyper-competitive landscape for technology talent.
There will be a focused and amplified commitment to STEM – access and implementation – across all regions.
New methods of delivering virtual learning opportunities that level the playing field will be explored and implemented.
Enterprises and governments will tackle equity issues in the "digital divide" (access to resources such as the lack of computers, smartphones, Wi-Fi and broadband) that the pandemic exacerbated.
Corporate Social Responsibility (CSR) will take on greater business importance:  No longer a specialized concern, CSR will be both a moral and business imperative consistent with an enterprise's value creation strategy.
Shareholders, in addition to employees and customers, will increasingly recognize that enterprises with tangible CSR commitments generate better long-term returns and achieve more sustainable practices.
Ethical supply chains, inventory and materials sourcing vendors, will examine a company's CSR programs prior to establishing working relationships with organizations.
The sought-after talent pool will acknowledge CSR as a fundamental responsibility for the companies they consider, and therefore an important decision driver for their career choices.
Climate change will continue to cause supply chain disruptions on a global basis such that business-continuity planning and supply-chain resilience strategies will be crucial to business success. This will highlight the need for:
Assessments of potential risks, as well as mitigation strategies and plans that cover the end-to-end supply chain processes.
A flexible sourcing strategy that involves multi-sourcing of alternative parts, parts redesign, and parts standardization.
A focus on ensuring facilities are resilient and have crisis plans in place in the event of natural disasters.
New approaches will be needed to address the inherent financial implications of these concepts.
The impact of a hybrid workforce on technology development, design and deployment will be addressed via software: A hybrid workforce, social distancing and other dilutions of historical work efforts will accelerate software enablement for product design and development.
Software-led processes will play an enormous role in 2021. Product design, R&D, testing, manufacturing/production and diagnostic troubleshooting will be accomplished remotely through software-led solutions.
Companies will rely on software to support a remote workforce by leveraging the cloud and providing advanced computation abilities.
Marketing engagements, customer interactions and customer support will each be at the center of digital transformations in 2021. Greater personalization in marketing and communication is assured.
The software will also be critical to digital transformations: The pace of innovation will accelerate in 2021. The adoption of digital tools, processes and software-led solutions will change the speed at which enterprises innovate, grow, support customers and conduct business.
Enterprises will speed transformations using software that improves productivity, efficiency, accuracy, security and time-to-market by collecting and acquiring information digitally, coupled with the use of advanced analytics and data visualization to gain insights needed to accelerate innovation.
Greater emphasis on new software solutions for design, test and validation, as well as for the analysis and interpretation of those results, specifically for:
R&D measurements and analytics as more experiments and iterations need to be tested. Engineers will need in-depth analysis of data which will require richer automation capabilities beyond the basics.
Complex design and simulation as electronic packaging environments become more complex, requiring measurements of power flow, heat and assembly while validating prototypes to ensure that designs are working as intended.
Security will take on a new meaning in 2021. Developers will address potential security issues, including security testing, much earlier in the design cycle.  Greater emphasis will be placed on how products will be deployed, the use of touchless and contactless technology, removing human intervention, and fully automating networks that self-heal.
User experience or UX will continue to grow in importance for both customers and providers of software solutions of all types due to the increased role such solutions play in professional and personal contexts, and the ever-increasing expectations resulting from frustrations with mediocre experiences.
5G remains a strategic imperative for enterprises and governments in 2021: While the pandemic slowed deployments in 2020, in 2021 we can expect:
5G to be the focus of intense international interest as 5G networks will drive improvements in power, energy, and financial infrastructures. However, cell-site zoning issues and related policy will become a bigger issue for national and local governments.
5G will move beyond the smartphone into industrial use cases and the enablement of virtualized healthcare delivery and procedures.
Manufacturing and network rollouts will catch up with 2020 device launches, and there will be a greater diversification of 5G devices with multiple price points.
Dynamic spectrum sharing (DSS) and new national spectrum policies will drive widespread 5G deployment as accessibility to user equipment grow to address current coverage issues and cost of deploying the mid-band spectrum.
Greater investment in the infrastructure that enables IoT and IIoT (Factory 4.0), including distributed cloud and hyper-connectivity: Private 5G networks for industrial enterprises will be emphasized, which will facilitate among other things remote operation and management.
A growing remote workforce will fuel IIoT which will require enterprises to deploy intelligent equipment to effectively manage manufacturing and factory operations from a distance. As a result, we expect:
Increased investment in automation and use of robotics and machine learning to manage facilities, as well as a growing acceptance in leveraging the cloud to automate production lines.
New solutions for manufacturing automation, testing and analytics for all components as automotive and other facilities ramp up.
Greater investment in IIoT functions for real-time, predictable control, which will require an increase in the number of machines and sensors and network infrastructure that can manage this growing number of devices.
Although early, expect accelerated levels of investment in quantum computing:  For 2021, quantum enters a robust research phase in which the primary players will continue to experiment and invest in quantum research for the future.
Today there are many competing qubit technologies – leading ones include superconducting, trapped ion, silicon spin, as well as photonic implementations.  These technologies will continue to evolve in 2021 at a rapid pace.
The materials research aspect of quantum will heat up in 2021. This will be supported by a robust investment pipeline, some of which will be funded by major governments as they learn more about the geopolitical and economic advantages of quantum computing.
An increasing number of customers will be accessing time on quantum computers in the cloud in 2021 to run new algorithms to find a quantum advantage. More players will enter providing quantum computers, cloud services, or both in 2021, as well as expanding the power of the computers available to users.
Autonomous vehicle (AV) development will continue to evolve:  The automotive sector suffered headwinds due to the pandemic, however, production and manufacturing will roar back.
As the number of sensors powering in-vehicle networks continues to escalate, in-vehicle networks will need to keep pace.
Electronic vehicle (EV) sales will increase yet they are only a small percentage (3%) of total automotive manufacturing. While traditional vehicle manufacturing stalls, interest in EV will pick up as countries face more stringent emissions standards.
AV investment is modest in the first half of 2021 but picks up in the second half. More aggressive in Greater China as this region is committed to phasing out conventional gas-burning vehicles by 2035.
The U.S. becomes more focused on AV and EV development in 2021 with the change of presidential administration which supports these technologies.
Outlook for 2021 is bright
At Digi-Key, we believe the outlook for 2021 is bright. We recognize the importance of available inventory in the channel as increasingly critical in order to support unpredictable situations and disruptions, and that is something that Digi-Key is heavily investing in to prepare for future unknowns and to start 2021 with a healthy foundation.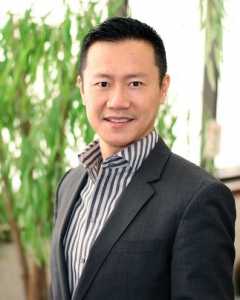 Tony Ng, vice president, business development, APAC, Digi-Key Electronics
We have recently adopted a new tagline of "enabling the world's ideas," and that phrase really encompasses everything we do as a broadline e-commerce distributor. We support many industries and applications in different ways and enable innovation in all areas. At a high level, we expect to see continuous innovation and product development in the areas of automation, energy-saving and recycling, and wireless network-enabled applications to drive efficiency improvement. As a distributor, we continue to invest in broadening our product portfolio and access to unlimited adjacent products and technologies to provide a singular shopping experience for all things related to technology innovation and ease of doing business together.
COVID-19 has boosted demand in certain verticals and applications to support telecom infrastructure, medical, work-from-home stations, industrial applications, and handheld type products. Wireless has been very strong, microcontrollers, and sensor-type products that have been used to support many medical applications have also been in high demand. In 2021, as recovery is generally expected at a certain speed, we anticipate a continuous strong component demand from automotive, new energy, and 5G applications. The demand for a personal digital device and cloud-related products will also remain strong.
We believe there will be a continuation of merger and acquisition activity into both semiconductor and non-semiconductor technologies. Suppliers will continue to develop with broader product portfolios, and product lifecycles will continue to shorten with the continuation of the advancement of technology, and products will continue to improve which will allow for shortening of time-to-market activities. In addition, the supplier community will continue to diversify their factories from a geographic perspective and not be so dependent in one localized area.
We do believe vaccine distribution and acceptance will improve and we will resume with a new normal in the not-so-distant future. We've learned a lot about ourselves and discovered some better, more efficient ways to do things moving forward. Last year proved that technology innovation is always going to be a driving force behind making things better, and we look forward to a better 2021 for the industry.
We have three key focuses for 2021. First is to continue out-performing in customer satisfaction by managing a stable inventory and focusing on on-time delivery globally. Our valued customers have noted this continued commitment through social media, thank you letters and emails, and continued support of Digi-Key, and it is always appreciated.
Secondly, we aim to manage a stable on-site essential and healthy workforce, as well as a healthy work-from-home force until it is safe for our team to all office together again.
And lastly, we are on track to open our expanded product distribution center (PDC) this year, and we very much look forward to making that transition and continuing to serve both our customers and employees well from our new state-of-the-art facility.
Six technology trends affecting the security sector in 2021
It's useful when looking forward to first look backward: hindsight has a wonderful way of providing context for future-gazing activity. And when looking back over the past year, one insight could understandably be that attempting to predict the future is a futile activity!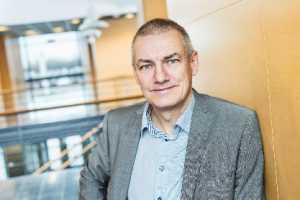 Johan Paulsson, CTO, Axis Communications
While the COVID-19 pandemic had taken hold in Asia before the end of 2019, few would have predicted the enormous impact it would have across the world throughout 2020. Within a short space of time, our way of life, working practices and business operations were upended. Travel restrictions, social distancing rules, increased hygiene requirements and the pressure placed on health services all affected our business and the security sector.
In dealing with the impact on our own business and workforce – with employee health and safety at the forefront – we also saw new use cases emerge for our technology and solutions, in addition to new ways of working, that will continue into 2021 and beyond.
Technological advancement continues, however, and as we have seen in recent years, rather than heralding the emergence of completely new technologies, the trends we see for 2021 are shaped by how and why technologies are used, and the associated implications.
Trust remains at the top of the agenda: We've mentioned trust in previous trend posts, and it's become even more critical. There are many factors which contribute to maintaining trust, and the technology sector is under more scrutiny now than ever before. Customers and end-users are demanding transparency around how tech is used and how data is managed, especially with increased surveillance. This, together with the need to maintain privacy, will be a key challenge.
Renewed discussions around trust will directly impact how organizations in all sectors actively demonstrate why they are trustworthy. Due to its nature, the security sector will be under even more pressure to double down on its efforts in this area.
The world goes horizontal: Recent years have seen applications and services largely designed for specific environments, whether server-based, in the cloud or at the edge. Driven by a desire to achieve optimal performance, scalability, and flexibility, along with the benefits of accessing and using data at any time and from anywhere, the next year will see momentum towards horizontal integration between environments.
Increasingly intelligent applications and services will be deployed across all three instances – server, cloud and edge – employing the best capabilities of each, improving solution performance and efficiency. For example, edge analytics in a surveillance camera will potentially message an operator with an alert, the operator then accessing the live video feed through a cloud-based application to verify and respond.
This shift to a 'horizontal' approach will increase the speed and accuracy of security and surveillance – moving from reactive to proactive, manual to automated – while also reducing bandwidth, energy and cost.
Cybersecurity: the continual trend: Such horizontal integration will only increase the focus on robust cybersecurity – a chain, after all, is only as strong as its weakest link – and the constant evolution of the threat landscape cements its relevance year after year. Due to the potential for high financial returns and disruption of critical infrastructure, new capabilities, tactics and threats will continue to emerge and require constant vigilance.
AI will be employed by cybercriminals as much as in any sector, strengthening their ability to find and exploit vulnerabilities. Deep fakes will become even more sophisticated and realistic, potentially calling into doubt video surveillance evidence. As a result, further developments in methods to verify content, devices and applications in order to maintain trust in their authenticity will be required.
Advancements in cybercrime will also extend to tried-and-true methods such as phishing lures which will become more difficult to spot. As a result, employees will be even more susceptible to these types of attacks and constant education and reminders of best practice in cybersecurity will, as ever, be needed.
Traditionally, cybersecurity has been based on a 'perimeter' model, where the network is protected by a single, hopefully, the impenetrable wall made up of firewalls, VPNs/VLANs, air-gaps, software-defined networks and other technologies. But this model is challenged, and a single breach can result in the entire network being compromised.
The move to zero trust networks will therefore accelerate, where the security profile for each device and application is independently evaluated. Trust will be delivered through device-to-device and/or application-to-application communication through signed firmware, software updates, secure boot, encrypted data/video, and secure identity. It may seem like an indictment of the age we live in, but the only way to trust the security of anything is to trust nothing!
The reality of AI: developing the good, addressing the bad and anticipating the ugly: We've been talking about AI for so long that some might question its validity as a trend. But with Machine Learning (ML) and Deep Learning (DL) now broadly available in surveillance technology, the implications of its use will be a factor in 2021.
We now have concrete examples of various use cases for AI in surveillance, but as we have seen in other sectors (e.g. autonomous vehicle crashes) the positive impact of AI can be outweighed by the attention given to specific failures. Narratives tend to focus on the errors of automation, and this will no doubt also be the case in the surveillance sector.
However, this shouldn't act as a deterrent and we must not lose sight on the positive potential use cases of Machine Learning and Deep Learning in surveillance. For example, using these capabilities in edge devices can assist in identifying objects and reducing false positives. As a result, security experts can move to a proactive, event-based way of working, rather than continuous manual monitoring.
Low- and no-contact technologies come to the fore: Regulations, rules and consumer habits established during this year will become common-place in 2021. Technology will support in how these are monitored and enforced, driven by hygiene concerns and social distancing. As a result, the implementation of low- or no-contact technologies, especially in areas such as access control, will increase. In addition, surveillance solutions with people-counting capabilities will become the norm, to ensure adherence to social distancing regulations.
Sustainability reimagined: One concern during the pandemic has been that the focus on the environment and sustainability has been reduced. Several major environmental incidents have brought these discussions to the forefront, and it is expected that in 2021 sustainability regains its position as a primary area of concern.
The materials used in products and their length of life remain two of the most impactful areas upon which the surveillance sector can drive environmental benefits. While significant steps have been made in reducing the use of plastics and PVC in products, and in increasing the level that recycled and recyclable materials are used, more progress can be made.
Alongside the materials used in products, how long they last will be a critical decision-making factor for customers. Far better for the environment – and economy – to specify a high-quality product with a lengthy anticipated lifetime, than one which requires replacement after a few short years.
The only constant is change: It's clear that predictions must be taken with a grain of salt, and the events of 2020 singlehandedly demonstrated the risks of trying to accurately predict upcoming events. However, the trends outlined above are, we believe, broad enough to apply even in the context of a turbulent environment. What will continue to be true is that periods of uncertainty underscore the need for agility and an open approach to problem-solving, whatever the future holds.
Enterprises investing in AI, Cloud Technologies, and Intelligent Automation ModelOps AI will be the pillar of CX in 2021: "2020 ushered in a tremendous mind shift for business leaders in terms of technology adoption. The pandemic accelerated digital transformation as it became the locus for business operations and other uncertainties. In 2021, we will see enterprises investing in artificial intelligence, cloud technologies, and intelligent automation to further safeguard business resiliency and workforce. As AI becomes more ubiquitous and autonomous, governance and empathy will also play a key role in relation to it. With the proliferation of the internet of things (IoT) devices and the increased adoption of 5G fueling this trend, computing power at the edge and the ability to leverage AI at the edge will grow too.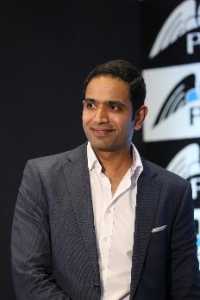 Suman Reddy, MD, Pegasystems India  
ModelOps will become the "go-to" approach for AI deployment. Much like the way DevOps has given structure to the way applications are deployed, ModelOps will reach a tipping point as a way for mainstream businesses to better develop and operationalize their AI models. Also, new technologies like augmented reality, virtual reality, and mixed reality will continue to advance and enhance the customer experience."
Fraud & Risk Management
Damon Madden, Principal Fraud Consultant, Fraud & Risk Management, ACI Worldwide
Tackling payment fraud in 2021 and beyond: Every year typically has a few defining moments, but 2020 seems to have borne multiple world-changing, paradigm-shifting developments. Parallel to this, global economies have moved quickly in ways that have accelerated technological change, which is having a lasting impact on consumer behaviour, fraud patterns as well as risk mitigation. The payment landscape is evolving rapidly too, driven by innovation, plus a growing appetite and acceptance for real-time banking and payment solutions. With a growing number of digital channels available to consumers, virtual interactions are also on the rise, offering additional avenues for fraudsters to exploit.
In the wake of all these changes, let us take a look at some key trends that we expect to shape 2021:
Fraud management as a service: As we move into 2021, increasing cost pressures will result in more financial institutions (FIs) choosing to outsource their fraud detection requirements; this will range from cloud-hosted solutions through to the complete outsourcing of fraud detection capabilities.
Increased reliance on network intelligence: Isolation from the fraud detection community will prove to be costly for organisations. As fraud evolves, criminals too are becoming more organised in their approach to committing cybercrime. Increased collaboration among the fraudsters is making fraud detection more difficult than ever. To counter this, a community approach to fraud detection and prevention is of utmost importance. A syndicate of financial institutions to share fraud-related intelligence will ensure that if any member is targeted by a criminal, the signals can be propagated out to better protect the entire community from attack.
Trust in automation: Managing transactional fraud will remain a priority for banks and FIs. Fraud solutions providing enterprise-wide monitoring with a combination of machine learning (ML) and rules-based strategies have enabled significant reductions to the volume of fraud transactions and the total value of fraud losses. While some FIs have managed to do well in this area, during the COVID-19 pandemic we have witnessed the closing of offshore fraud contact centres and the shift of this workload back to fraud operations teams. There will be pressure post-COVID-19 to learn from this and address the business resilience risk. The most efficient way to achieve this is through increased automation – namely two-way customer communication. For example, when authentication fails, a bank must communicate with the customer in order to reset the authentication. If the transaction is genuine, the customer might get frustrated by their inability to progress, on the other hand, if it's an attempt at fraud, customers need to know about it as soon as possible. In both cases, two-way communication with the customer needs to be quick and effective. This is where automation will play a big role. There'll also be more dependence on other automated actions – autoblock, remove the block, automated report filing, auto marking and even applying machine learning models to reduce rules so that fraud strategy optimisation is less reliant on manual review for a refresh.
Continued growth in identity fraud: We will continue to see an increase in identity theft stemming from data stolen via data breaches and social engineering scams. Many people are experiencing social isolation and are therefore more susceptible to romance scams, employment scams like fake employment add, stimulus or support payment offers or simply spending more time on online entertainment sites or portals where fraudsters are lurking with fake giveaways and investment deals. All of these scams aim to convince unsuspecting victims to hand over financial and other sensitive data. Vulnerable members in our community will continue to be a prime target for scam activity. With this continued trend, we will need to turn our attention more to the utilisation of behavioural profiling capabilities to detect shifts from normal behaviours so we can trigger additional authentication measures. Increasing pressure will come from consumer protection regulators for payments organisations to own the responsibility for extending existing protection from fraud to scams and take on liability for losses.
Better customer profiling and behavioural analytics: Access to a new data element trumps a new fraud capability – this feeling is widely shared in the payments industry, as data elements we currently have access to become redundant, for example, IP addresses. This highlights the need to bring on and use new data. Banks and financial institutions that are responsible for protecting customer information and their payments will need more data points to identify genuine customers accurately and quickly while weeding out the ones that require additional action to authenticate. There will be a pressing need to identify customers whose data is" vulnerable" and those whose behaviour suggests they are being coerced or threatened.
As banks continue to automate processes for making their defences robust, fraudsters will turn to entities in the ecosystem that are more vulnerable – this could be a business or an individual. Since banks and FIs are better equipped with advanced fraud management solutions that can help protect businesses and their customers, they have an evolved role to play. Furthermore, regardless of the risk management solutions in place as we enter 2021, it'll be imperative for banks to stay on top of changing fraud trends.
Technology Predictions 2021 and Beyond
Sri Viswanath, CTO, Atlassian
In the next 5 years, increased data and privacy regulation will have a big impact on the way we design AI/ML models: As a result, investment in data management is going to be critical in determining the success of AI systems. Companies that have better data management frameworks, platforms and systems will win in building effective AI tools.
SaaS companies won't survive without a strong ecosystem: As the software industry consolidates, ecosystems will be even more important, and security will become a blind spot. The reality is that customers are using services from different providers. In order to succeed, software companies need to make sure that their products will work well with others, and that means building a strong ecosystem. However, as ecosystems scale, vulnerabilities will emerge and go unnoticed. Companies will need to be persistent in providing the highest level of security and privacy controls across the entire ecosystem at all times.
Mike Tria, Head, Platform, Atlassian
Software companies will be held to higher numbers of reliability: In fact, three 9's as a reliability metric (or 99.9% uptime) will be laughed at in a few years. As companies rely more on cloud services to collaborate remotely, customers will have higher expectations for uptime. Companies that don't treat reliability as a feature will be left in the dust.
Automation will be inevitable in 2021: As more engineering organizations migrate their infrastructure to the cloud and adopt a microservices architecture, the next challenge they'll face is figuring out how to manage and keep pace with an unwieldy, distributed system. Whereas automation has been seen as an emerging tool in the past, it will become essential for survival in 2021.
2021 predictions for the Indian IT Industry: 3i Infotech
While COVID-19 continues to play out an unprecedented upheaval across the globe, businesses will need to tune up the technology to bring some semblance of order to uncertainty, complexity and to rethink and reboot their digital strategies.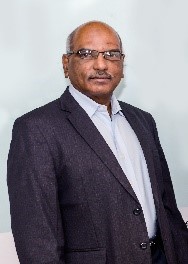 Padmanabhan Iyer, Managing Director and Global CEO, 3i Infotech
Artificial Intelligence
Artificial Intelligence (AI) is undoubtedly one of the biggest tech trends at the moment and during 2021, it will become an even more valuable tool to help us interpret and understand the world around us. Customer patterns have changed drastically given the COVID-19 period and will continue well into 2021. This means that machine learning algorithms will become better informed with more data as well as increasingly sophisticated in the solutions they uncover for us.
Digital Integration: Bridging the physical and digital
As the digitalization trend continues to accelerate, the potential for optimizing processes, making data-driven decisions in real-time, and creating new products, services, and business models will be the key that guides an organization's efforts. Realizing the full promise of digital may require integrating systems and data across entire ecosystems. The more data one feeds into a digital ecosystem, the more detailed, dynamic, and valuable the digital initiative becomes.
In the digitisation space, from a vertical perspective, payments & remittances will continue to have accelerated growth. Digital onboarding has picked up pace in 2020 considering the social distancing required in view of the pandemic. This trend will continue as well. Micro, small and medium enterprises will be the focus area from digitisation perspective.
Automation
The urgency and need for automation technologies, such as Robotic Process Automation (RPA), AI, and machine learning, are stronger now than ever before. And the COVID-19 pandemic has made such automation solutions undeniably urgent. The democratization of automation would make these solutions easily accessible to all and when this concept becomes a reality, organizations will certainly see a massive business transformation. Automation often requires extensive human participation and support. Thus, democratization will give companies sufficient access to automating mundane tasks and empower non-tech users. However, every new approach comes with a set of challenges, and the democratization of automation is no different. By developing and following a systematic framework, businesses can address such complexities with ease.
XaaS (Everything-as-a-Service)
As-a-Service (aaS) has already become the standard to turn into a truly digital-native enterprise. The new pattern in the aaS model is Everything-as-a-Service (XaaS) where services delivered will totally dwell on the cloud with virtual access to nearly everything. Tools, for example, the Internet of Things (IoT) and Artificial Intelligence (AI) will play a critical part in building those services or expanding existing services to go beyond the digital-native status quo.
Open Banking
Open banking is reported to have generated $7.29 billion in 2018 and is expected to reach $43.15 billion by 2026. Open Banking will become the norm with even emerging markets rolling out regulations. This will fuel innovation in the fintech space addressing the New to Credit segment. Fintech as a service platform will emerge enabling banking as a service. This trend will be seen across the BFSI segment with multiple use cases that are evolving on a day-to-day basis.
Augmented & Virtual Reality (AR & VR)
AR & VR will evolve with use cases in businesses beyond the entertainment industry. The fact that they can create large simulation environments and the collaboration further with Artificial Intelligence will stimulate innovation. 5G technology will accentuate the use of AR/VR with better user experiences with shorter latencies.
Regulatory Aspects
The enormous growth in the digital space puts equal focus on the regulatory aspects. Firstly, RegTech is gaining importance to ensure compliance is made simple with required analytics in place. This also helps the entities to focus on growing business where RegTech will enable required support for regulatory aspects.
Secondly, there is a growing concern on 'Security & Privacy concerns' that needs to be addressed comprehensively with cybercrime increasing day by day. According to Gartner, by 2023, 65% of the world's population will have its personal data covered under some kind of modern privacy regulations.