Everything has inception, SMT incepted with the rise of electronic consumer goods and the electronic market in India. Today, if you look inside any piece of commercially made electronic equipment these days and it is filled with minute devices. Rather than using traditional components with wire leads, SMT is simplifying the net by directing mounting the components on the surface of the board. It is pretty much evident that all today's equipment that is manufactured commercially uses surface mount technology because it offers significant advantages during PCB manufacture, and SMT is driving everything to make them compact or minute.
As technology advancement made every consumer electronic good make use of PCB right from smartphones, tablets, computers, liquid crystal displays (LCD) and LEDs.  Soldering and placement equipment is being increasingly used in the manufacture of various consumer electronics products, which in turn has escalated the demand for and application of surface mount technology (SMT) equipment. With the invention of smart and industrial electronic devices, the SMT cleaning market too has evolved because of the greater demand for cleaning equipment required during the production process. As the form factor of electronic devices has shrunk, SMT placement equipment have overtaken soldering equipment in market share.
The Surface Mount Technology Market is expected to register a CAGR of 7.46% over the forecast period from 2021 to 2026. There are many ways for mounting components onto a PCB. Although through-hole methods have been significantly prevalent in the past, surface-mounted technology (SMT) brings significant advantages in the present scenario. SMT's innovation and efficiency is driving some of the top companies to work for it. This article will cover some of the top key players in the world of SMT but to begin with, here is a small glance of few recent trends and an overview of the SMT market.
Rising Demand for Miniaturization of Technology
The growing need for miniaturized products has led to the development of smaller electrical components which occupy less area. This is only possible when the hardware components of the devices, such as PCB, are small in size and that is possible with surface Mount Technology.
The surface mount technology helps in using and assembling much smaller components, thus facilitating a smaller, portable, and lightweight electronic device
Thus, the size of the circuit with miniaturized electronic components can be reduced by 30% compared to the conventional technique. All the innovations and tech advancement is raising the future market of SMT.
Future of the market
High demand for surface mount technology is expected to rise rapidly, due to growing the electronics industry, increasing the mass production of electronics devices, increasing usage of flexible materials printed circuit boards, and the trend of miniaturization and need for electrical and mechanical components mounting. In addition, the high costs of surface mounting equipment systems are expected to restrict the market growth during the forecast period. Talking of the top players. Here is the list of top 15 players in India-
Top 15 Players in India
NMTronics India Pvt Ltd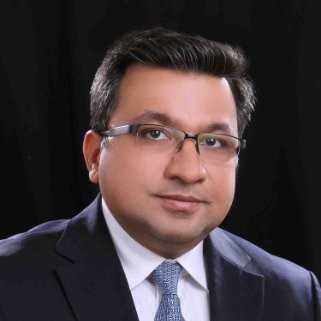 NMTronics is a 100 percent subsidiary of Sojitz Corporation, Japan. It is a market leader in the high technology equipment domain, with a responsibility to bring & integrate the world's best technology solutions in Indian manufacturing industries. It had incepted in 1999, with a customer-centric approach which is reflected in our day-to-day business of Sales & Services of world-class manufacturing equipment.
Today, NMTronics represents over 30 global OEM partner companies and is the market leader in specialized technology equipment sales, service & distribution business with over 40% market share in Surface Mount Technology business and 30% market share in Solar manufacturing solutions.
We are focused on SMT, Solar, and Industrial Automation & Skill Development sectors.
Products it offers: Pick and place, printers, reflow ovens, soldering systems, etc
Major partners: Fuji, Speedline, Kon Young, etc
Headquarters: Noida
Contact details: SDF NO. E-17 & C-2, Noida Special Economic zone, Noida Dadri Road, Phase-II, Noida 201305; Ph: +91-120-4603500; soni@nmtronics.com ; www.nmtronics.com
Maxim SMT Technologies Pvt Ltd
Alok Batla, Director & country manager, Maxim SMT Technologies Pvt Ltd
Maxim SMT is a dynamic company that specializes in equipment supply and service to the electronics manufacturing industry. It offers comprehensive technical support, right from recommending the optimum machine configuration to the smooth handing over to the production department.
Maxim SMT helps customers in all aspects of high technology solutions, be it pre-sales counselling, post-sales equipment services and turn-key projects.
Headquarter:  New Delhi
Major partners: ASMPT, Cyberoptics, PVA, Nutek, Cencorp, Asscon, JapanUnix, J.A.M., Vitronics Soltec, Teradyne, Metcal, ECD, Xavis, Getech, TSY, MB Tech
Products it offers: Soldering systems, Rework systems, PCB handling, printers, dispensing
Contact details: 96-B, Sector-5, IMT Manesar, Gurgaon 122050; Ph: +91-124-3937223; alok@maximsmt.com ; bist@maximsmt.com ; www.maximsmt.com
Leaptech Corporation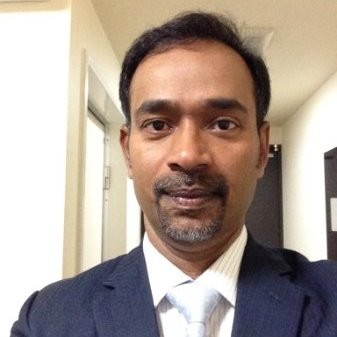 Leaptech Corporation was established in 2003 to help Electronics, Semiconductor and automotive manufacturing companies in India achieve global standards by adopting the latest technologies available worldwide.
We provide equipment, assembly and process solutions for electronics assembly such as SMT Assembly, PTH Assembly, Inspection, Test Systems and Software Solutions that provide the agility, responsiveness, and value that is needed in today's challenging Manufacturing Environment. We also provide assembly and automation solutions with best in class Screw Drivers, Precision Press's, Wire processing equipment, Vacuum metallization, Riveting Machines, etc.
It has branch offices in Delhi, Bengaluru, and Chennai.
Headquarters: Mumbai
Major partners: I-pulse, Speedprint, Solbot, Vti, Omron
Products it offers: PCB Assembling Automation Systems, Wire Processing Machines, Mounting systems, inspection systems, reflow oven, stencil printers
Contact details: 812 Cosmos, Sector 11, CBD Belapur, New Mumbai 400614; Ph: + 91-22-27562822,+91-22-27562849;leaptech@vsnl.net,leaptechbby@gmail.com; www.leaptech.in
Trans Technology India Pvt Ltd
Chirstoper J Fussner, Founder & President, TransTechnology India Pvt Ltd
Formed in 1988, this American-owned company is an independent supplier of SMT equipment in Southeast Asia. With its head office in Singapore, the company has 14 centers in seven countries throughout the region and two additional offices in India and Mexico.
Major partners: Yamaha, Heller, Vi Technology, PTS System(S) Pte Ltd, etc
Products it offers: Placement machines, printers, dispensers, reflow ovens, etc
Headquarters located in: Gurgaon
Contact details: No.721, Udyog Vihar Phase V, Phase V, Udyog Vihar, Sector 19, Gurugram, Haryana 122016  Ph: +91 124 4066919; trans-tec.india@trans-tec.com ; www.trans-tec.com
iNETest Technologies India Pvt Ltd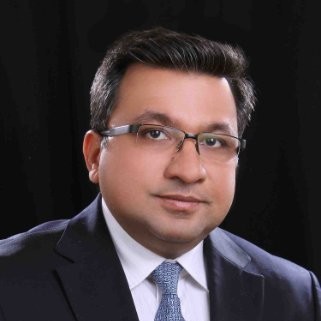 "iNETest Technologies India Pvt. Limited is a 100% subsidiary of Global Technosoft Pte. Limited [GTPL], – is a One-Stop Manufacturing & Test Solutions Service Provider for the Electronics Industry. INETest in India is established solely for providing Dedicated & Customized Sales, Service & Solutions to the Customers in the field of PCBA Test & Inspection equipment requirement, BOUNDARY SCAN TEST SOLUTIONS, SOLDERING & DESOLDERING SOLUTION, PCB ROUTING SOLUTIONS, PCB & Stencil Cleaning Machine, Coating Equipment's for Electronics & Semiconductor
Maor products: Re-work stations, soldering and de-soldering stations, PCB cutting machines, PCB routing, etc.
Major partners: YJ-Link, Aurotek Corporation, and JBC Industrias
Main India headquarters: Chennai
Contact details: SDF C3-A, Noida-Dadri Rd, Noida Special Economy Zone, Phase-2, Noida, Uttar Pradesh 201305 ; Ph: +91 44 2661 0171/2640 0779; india.sales@inetest.com, india.support@inetest.com; www.inetest.co.in
Prosem Technology India Pvt Ltd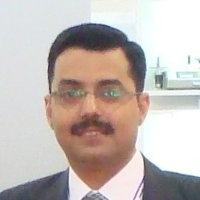 Prosem is a one-stop fully integrated supplier of equipment and services for the electronics manufacturing industry, its business area includes the sale and service of equipment, project consultancy and process optimization services, and software development.
Prosem Technology India Private Limited is a Private incorporated on 18 January 2006. It is classified as a Non-govt company and is registered at Registrar of Companies, Delhi. Its authorized share capital is Rs. 2,000,000 and its paid-up capital is Rs. 525,000. It is involved in the Manufacture of electric lamps and lighting equipment
Products it offers: Reflow Ovens, Solder Pasting Machines, Stencil Printers, Board Handling Machines and Equipment, all types of Inspection equipment
Major partners: Evest, Assembleon, Nutek, Universal, etc
Headquarter: New Delhi
Contact details: 51/1/8, Site IV, Sahibabad Industrial Area, Ghaziabad, 201 010; Ph: +91 11 120 4284733/34/35; sales@prosemtechnology.com; www.prosemtechnology.com
Bergen Associates Pvt Ltd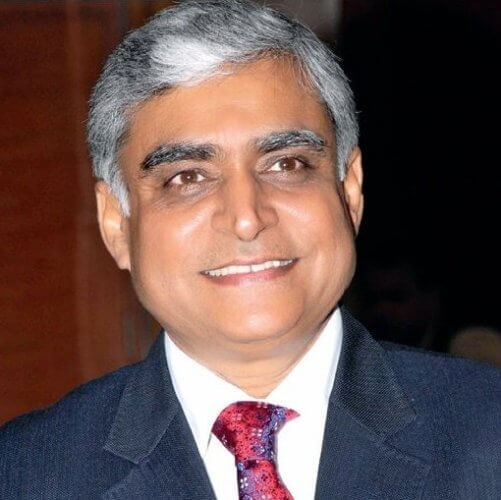 Since 1983, Bergen Group has set up a benchmark every year in setting up high standards & cost-effective solutions for the Indian Electronics, Automotive, Education and Solar industry to name a few. Started humble beginning in 1983 as only a sales & service organization as a single company, today it has evolved into a multi-company, multi-location & multi activity-based group. While best services for customer satisfaction is always a focus, this helped group today to reach a customer base from educational institutes to small/medium volume organizations to large multi-billion dollars organizations as well.
Today the group is involved in the activity of sales, services, R&D, manufacturing & solar power generation. Group has nurtured a strong & long-standing relationship with many of the partners from abroad as well as inside India.
Products it offers Soldering systems, pick-and-place machines, inspection systems, rework systems, etc.
Major partners: LPKF, Ersa, GE, Camtek, Vitrox, Kurtz Ersa, MicroAssembly Technologies, Parmi
Main India branch: Delhi
Contact details: 305-306 Magnum House, I, Commercial Complex, Karampura, New Delhi 110 015; Ph: +91 11 2592 0283 to 86; bergene@vsnl.com; www.bergengroupindia.com
Bergen Systems Pvt Ltd
Pradeep Kaura – Managing Director – Bergen Systems Pvt Ltd
We at Bergen Systems are driven by the demands put forward by our customers. They inspire us to bring forth the highest service standards. Whether it's in fulfilling their need for better quality electronic equipment or whether it is providing them scheduled maintenance visits after, we deliver in accordance with their expectations.
Our vision is to go beyond a regular electronic equipment provider and be a partner to your growth in your industry.With a wide range of PCB assembly equipment, factory automation solutions, and photovoltaic equipment, the company is one of the main suppliers in India
Products it offers: Rework stations, pick and place machines, screen printers, reflow and soldering machines.
Major partners: SJ Inno Tech, Mirae Corporation, Seho Systems, Viscom,Metzner, Shawcor.
Main India branch: Gurgaon
Contact details:409 Sector 8, IMT Manesar,GURGAON, 122050, INDIA; Ph: 0124-4599124-125; sales@bergenindia.com; www.bergenindia.com
9.EMST Marketing Pvt Ltd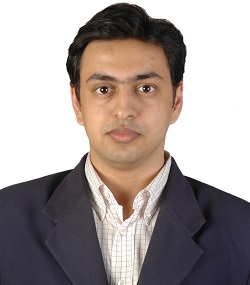 Established in 2007, EMST Marketing is a solution provider in the field of SMT and through-hole PCB assembly and wire harness production. As part of the Electronica Group, the company has almost two decades of experience in various activities like manufacturing, trading, marketing, and exporting machinery for PCB assembly. The company caters to both high volume manufacturing as well as entry-level automation, with manual, semi-, or fully automatic machines.
Products it offers: Wave soldering systems, printers, reflow ovens.
Major partners: Autotonik, Gopel Electronics, GKG, etc
Headquarter: Pune
Contact details: Gate No 322, Plot No 1, Pirangut Tal Mulshi, Pune 412115; Ph: +91 20 3250 1000; contact@emstonline.com; www.emstonline.com
Accurex Solutions Pvt Ltd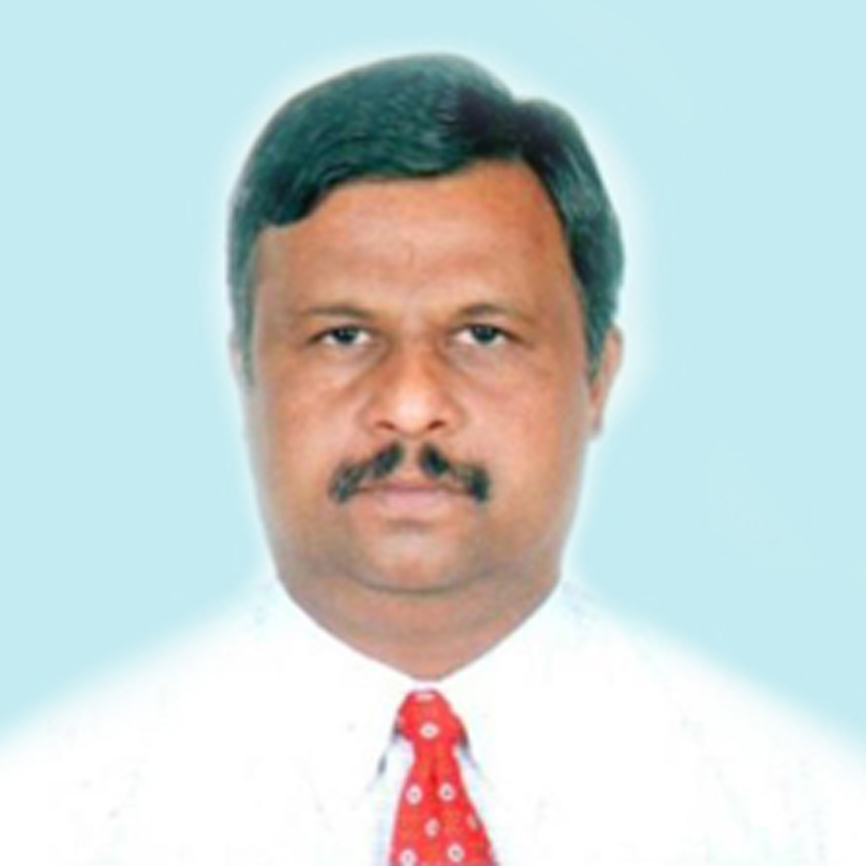 Established in 1987, Accurex provides solutions from the drawing board to the final product. With its continuous sustained expansion, consistent after-sales service support to its customers, Accurex has grown into a group of companies providing outstanding support to its clients. It offers customized testing solutions, indigenization and obsolescence management of ATE, supply, and maintenance of machines, and tools for assembly and testing.
Products it offers: Inspection systems, pick and place machines, reflow ovens, printers, etc
Major partners: Mirtec, Pace Worldwide, my data, Aqueous Technologies, EPS Worldwide
Headquarters located in: Bengaluru
Contact details: #782, 3rd Main, 1 Cross, BEML Layout, 5th Stage, Rajarajeswari Nagar, Bengaluru 560 098; Ph: +91-80-28611871; info@accurexsolutions.com; www.accurexsolutions.com
ASMPT India Private Limited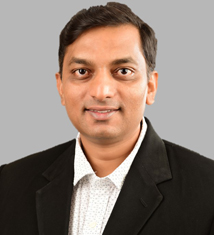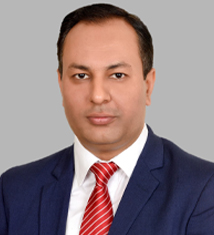 ASMPT India Private Limited is the dedicated India office of the SMT Solutions Segment of ASMPT Limited. With offices in Bengaluru, New Delhi, and Chennai, which also includes a training centre and repair facilities, its experienced team of local engineers and personnel across India serve the distinct needs of electronics manufacturers in India.
ASMPT Limited is a leading global supplier of hardware and software solutions for the manufacture of semiconductors and electronics. Headquartered in Singapore, ASMPT's offerings, provided by its SEMI Solutions Segment and SMT Solutions Segment, encompass the semiconductor assembly & packaging, and SMT (surface mount technology) industries, ranging from wafer deposition to the various solutions that organize, assemble and package delicate electronic components into a vast range of end-user devices, which include electronics, mobile communications, computing, automotive, industrial and LED (displays).
ASMPT's SMT Solutions Segment product offerings include solutions that support the networking, automation and optimization of central workflows with hardware, software and services that enable electronics manufacturers to transition to the Integrated Smart Factory in stages and enjoy dramatic improvements in productivity, flexibility and quality.
The SMT product range includes hardware and software such as: SIPLACE placement solutions, DEK printing solutions, inspection and storage solutions, and the Smart Shop Floor Management Suite WORKS.
Headquarter: Singapore
Contact details:
ASMPT India Private Limited (Earlier known as ASM Assembly Systems India Private Limited)
No.11 Primrose Road, Gurappa Avenue, 560025 Bangalore, Karnataka, India Ph:+91 8040979029; smt.solutions.sg@asmpt.com; https://smt.asmpt.com/
Asys Group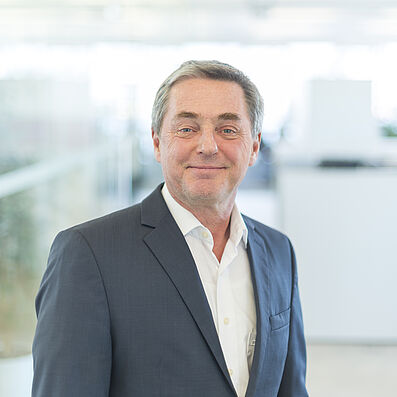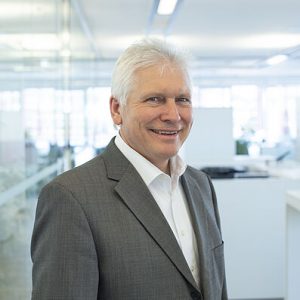 ASYS is an international company that specializes in the manufacturing of screen printers, process machines, handling systems, and special machines used in the electronic and solar industries.
Automation – innovation – progression. Our drivers, then and now, always spring from an idea at the very beginning. An idea that sets no limits that can be unconventional, crazy, and daring. An idea that we pursue, whose thoughts we follow, develop further, and which we make something tangible. In order to ultimately offer you products, solutions, and services that make a real difference.
Products it offers: – Screen printers, Automatic laser depaneling system, Stencil Printers.
Headquarters: Suwanee, Georgia, USA
Contact Details: 816, Dlf Tower B, jasola Vihar, Jasola Vihar, New Delhi, Delhi 110025, 090007 27214, info (at) asys-group.com,www.asys-group.com
Panasonic Corporation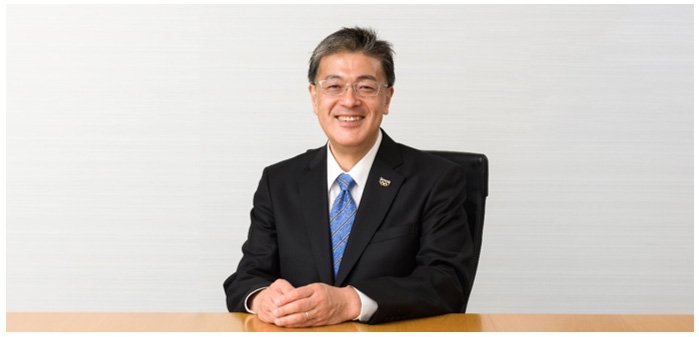 Panasonic has recently been designated India as a regional hub to drive growth and build deeper inroads into the fast emerging Asiatic, Middle Eastern, and Western economies. Starting from India, the company wants to create know-how to address consumers who are based out of India and then take the knowledge to emerging markets. India is the sixth strategic region that will take care of SAARC nations, Middle East Asia, and Africa. Panasonic will aggressively and strategically invest in market research and product innovation and will recruit/bring the best of global talent using its in-house open application system and work in areas like energy, water, remote access, and food.
Product it offers:-Insertion Machine, tray Assembly platforms, Screen printers
Headquarters: Kadoma, Osaka, Japan
Contact details:12th Floor, Ambience Tower, Ambience Island, NH-8, Gurgaon -122002, Haryana.+91-124-4871300,+91-124-4683800.helpline@in.panasonic.com
Juki Corporation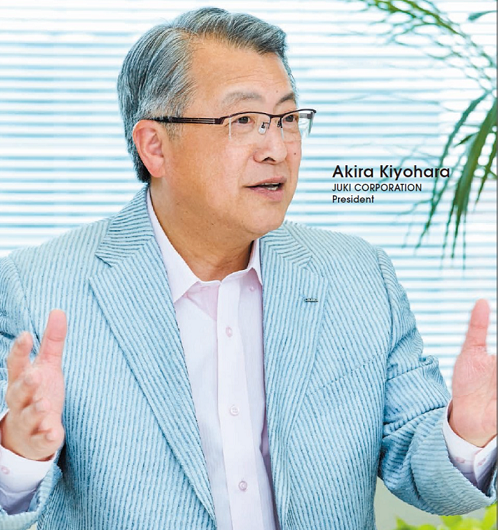 JUKI Corporation is a Japanese manufacturer of industrial sewing machines and domestic sewing machines, as well as high-technology SMT assembly equipment, and is headquartered in Tama-shi, Tokyo. It is one of the leading industrial machine manufacturers.
In February 2013, Juki and Sony Corp. entered negotiations to discuss a merger of their SMT equipment businesses. Since then, JUKI Corporation has successfully established itself in the area of SMT assembly equipment across the world, with dedicated sales and service entities in key markets, such as Europe through JUKI Automation Systems GmbH, headquartered in Nuremberg, Germany, and the Americas through JUKI Automation Inc., headquartered in Morrisville, North Carolina, USA.
Product it offers Screen printers, Inspection machines, Mounters, Insertion Machines, Reflow Oven.
Headquarters: Tama, Tokyo, Japan.
Contact Details: tsurumaki,Tama-shi, Tokyo,2068551,8142-357-2211
Samsung

Samsung SMT offers SAMSUNG SMT machine, SAMSUNG pick, and place, SAMSUNG pick place machine, SAMSUNG pick & pick, SAMSUNG SMT pick and place machine, is one of the important parts of SMT. We offer Training & regular tests in our competence center, Maintenance, Consulting services, Provide a high level of service, High stock availability, Demo machines in different countries available.
Products it offers: – Reflow Oven, SMT Printer, Wave Soldering Machine, Pick and Place Machine, SMT Handing
Headquarter: Delhi
Contact details:-20th to 24th Floor, Two Horizon Centre, Golf Course Road, Sector-43, DLF PH-V, Gurgaon, Haryana – 122202, +91-124-4881234.
Sheeba Chauhan | Sub Editor | ELE Times