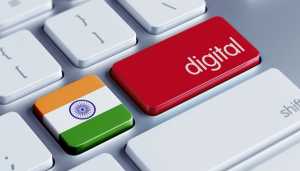 Sometimes, we go through periods in lives where we feel like we are doing all the right things in life, but never got the desired results. We try doing everything good with all best intentions, positive thinking and seek advice too, but there is always something missing. After all of our soul-searching we realize that we are missing a connection between mind, body, and soul. At the juncture we need to redefine the entire algorithm of life.
The topic is a bit devoid of our core subject – i.e. Electronics. We have an endless opportunities to discuss electronics and development. But at the time – we are in today – we will discuss the essence around which development finds its true meaning and becomes live.  It is such a curve in history where we need to lay on our cards well. In a normal course the government is doing its best bit on to bring all departments to the path of development. But as if doing merely a development activity is not enough. It is a time of convalescence, resurrection, rejuvenation and renaissance of glorious old days of India.
After four and half years of rule of the current government, we have all the right to judge and analyze the performance and the intent of action of the government. But before jumping on to an inference, we need to be clear of all inhibitions, pride and prejudices. Before judging – a few parameters need to be kept into consideration. This government is all about nurturing, cherishing, realizing and inculcating the lost glory, pride and values – collectively in each one of us. No doubt – development runs parallel all this while.
India that is 'Bharat' is not what we are today. We Indian, as a most ancient civilization, culture and a seat of knowledge of science, technology, theology, philosophy and religion – need to redefine and realign ourselves with the great old times.
We were conspired upon for regional and sectarian divisions. The irony is that we comprehended the malicious thought and become a divided society. A few forces and their agents are playing with our emotions and making us tool to down us. We are still allowing them to play with our lives. It is time to rise above everything else except the entity i.e. Indian-ness. We, on the soil of 'Krishna and Buddha', need to understand that we will either float together or perish. So oneness is the key.
Any material development in isolation is like a 'one eyed man'. For opportunity knocks at the door once in a lifetime. We are running through the same phase. Let's not beguile ourselves by the feign ideas and false people as they have been responsible for our cultural, moral and developmental plight.
The cancer developed over the long years after independence need surgery. It pains and take time to heal. So give the wound it's time to heal itself. Let's not panic and bear with the time. Let's learn how to overcome the obstacles and become your best self. It is like 'now or never' exercises, insights, and challenges to help us attain the splendor and abundance in life we have always been seeking.
No one can assure us an 'El dorado' but our action now will be a testimony towards splendor, grandeur and abundance in life. The time can only be our guide. Though conjugation is not accomplished, but is not the end to itself.
Thanks for hard lesson learnt in the days gone by, May we have fun in the glorious New Year. At the fag end of the year 'May the universe bless us all in surprising and joyful ways all through 2019'.