In 1828 Anyos Jedlik invented an electric motor, and, using his motor, he created the small electric car. Historically the first automobiles were electric but they were not successful in long-range, the discovery of petroleum reserves led to affordable prices of petrol and diesel for the combustion engines. The improved road infrastructure also contributed to the adoption of combustion engines as they were successful in long-range.
When everything was going alright and at pace, what went wrong? Climate change happened, and pollution caused by combustion engines was so massive and hazardous that a sudden need for alternatives to combustion engines emerged. All this gave birth to the innovation of the "Electric Vehicle" again.
The running EV Revolution is a well of opportunities and companies are taking this seriously and don't take a step back while jumping into this well of opportunities. Orxa energies are one of them.
Orxa Energies with a motive to electrify all transport rapidly is an Indian Hardware startup with an ambition to revolutionize the electric vehicle industry. ELE Times & TimesEV Subeditor Sheeba Chauhan had a candid conversation with Dr. Prajwal Sabnis and Ranjita Ravi, co-founders of Orxa Energies regarding the revolution in the EV world and how Orxa Energies is contributing to the same. Excerpt: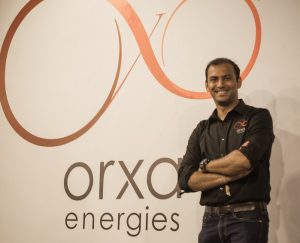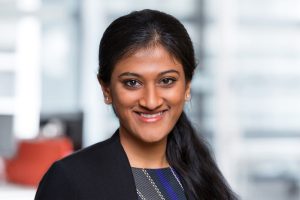 ELE Times: To work and develop a growing segment like EV, is obviously a tough job to put your hands in. What has been your journey to reach your endeavours?
Dr Prajwal Sabnis and Ranjita Ravi: Our journey so far has been both incredibly challenging and at the same time, it continues to prove to be full of learnings. Both of us are bikers and wanted to build an electric bike that other bikers would ride. This coupled with research that shows bikes outnumber scooters in India by 2:1, (therefore, are the preferred medium), led us to explore tapping this space.
An EV is an integration of multiple systems of varying complexity that need to talk to each other well. These systems bring in multiple variables and do not work in isolation. And for this to happen, we believe that engineering has to be the strongest muscle in an EV company. There is no excuse for poor engineering, and we ensure that in Orxa. To make sure we deliver the best engineering capabilities, we also ensure that every version of the Mantis is given to at least 200 outsiders to ride. Feedback from riders external to the company is our biggest learning point in this process.
ELE Times: You being the founding father of this company, please share your professional profile as well as the challenges you faced while growing your brand.
Dr Prajwal Sabnis and Ranjita Ravi co-founded Orxa Energies in 2015 and conceived its flagship product – The Mantis, a zero-emission electric performance motorcycle. Prajwal has been the architect behind the building and development of innovative products at Orxa, given his interests in Electric Mobility Systems, Materials Modelling, Numerical Mechanics, and Energy Systems, while Ranjita is responsible for scaling the business within the company's India, South Asia, and Southeast Asia operations while overseeing other organizational affairs.
Dr. Prajwal comes with 14 years of academic research and industrial experience. Prior to founding Orxa, he led a technology team enabling the development of new competencies and the undertaking of industry-university collaborative research projects. He has worked in various engineering and management roles in fields such as Static and Dynamic structural simulations, Material modelling, Product development, and Project Management in Aerospace, Electric Mobility, and Battery Technology domains during his career.
Ranjita is an accomplished leader and has over 14 years of experience working across several industries internationally. Prior to co-founding Orxa, Ranjita was with AB InBev, working on risk and internal audits. As a lead analyst at Tracxn Biopharma, she was responsible for start-up analysis and research that involved assessing business models, therapeutic areas, and funding. She led internal audit teams at Sanofi, Paris where she executed multiple assignments across 20 countries and has experience in fields such as CSR, marketing, and technology.
A major challenge we faced while growing our brand is to prove the capabilities of the product. When we undertook the world's longest electric motorcycle ride along with 7 startups, titled the Electric Bharatmala, our main objective was to address the roadblocks associated with the adoption of electric mobility in India. But the ride also established the capabilities of the Mantis.
The Mantis traversed through 20 states and 2 Union Territories to cover 13510 km in 54 days, crossing the previous record of 12,379 km by an electric motorcycle, and both Mantises on the ride performed as expected across the diverse terrains and environments we experienced in the journey. Orxa Mantis has demonstrated very high levels of endurance as they rode on steep hill inclines, off roads, mountain terrains, and highways. It rode on zero-degree temperatures for a week in the Himalayas, and 2000 km in heatwaves in Punjab, Rajasthan, and Gujarat. The Electric Bharatmala ride has truly been one of the toughest challenges that we have undertaken at Orxa.
ELE Times: Sales being an integral part of a company's growth, what is the trajectory of your sales in the previous years and how are you looking at it for this year?
Dr Prajwal Sabnis and Ranjita Ravi: The Mantis will be launched in the market later this year. As for our other offerings, we have seen strong sales in the B2B segment, where we have been making battery packs for the Aerospace and Defense sectors since 2017.
ELE Times: With EV expansion everywhere, every company is in view to expand. What are your plans for the same?
Dr Prajwal Sabnis and Ranjita Ravi: Our plan for the foreseeable future is the launch that is being planned for The Mantis in Bangalore later this year. We then plan to expand into Different biker-oriented markets in India. The Electric Bharatmala has given us insights into our potential target markets, which is proving useful for our launch.
ELE Times: We would like to know about your electric performance motorbike Mantis, and how it is different from other e-bikes?
Dr Prajwal Sabnis and Ranjita Ravi: Mantis is a zero-emission Electric Vehicle that can compete head-to-head with an ICE motorcycle. The current battery capacity is 9kwh, which gives us a range of 200 km per charge in the city and over 150 km per charge in highway conditions. This is the biggest battery capacity seen in the segment. At present, there are no contenders in the market for sale for 250-300 cc equivalent electric motorcycles.
The Mantis is built for bikers and for bikers. More than 80% of the Mantis is Orxa's proprietary Research and Development (R&D). Most hardware and firmware design for The Mantis is executed in India and is conducted in-house. Currently, the component we are importing is the cells and a couple of other components. However, we are working towards building these other components in-house by the end of next year.
Our years of experience in aerospace and defence have helped us build better EV technology, and the Electric Bharat mala has helped us validate several of the Mantis' features.
ELE Times: Tell us more about Orxa Battery packs. What makes it stand out in the market? Is it reliable in terms of thermal management, longevity, and performance?
Dr Prajwal Sabnis and Ranjita Ravi: At Orxa, we build our lithium-ion battery pack in-house, and it has a total storage capacity of 9kWh. Our battery pack consists of six swappable, modular units, and it weighs ~60kg. When fully charged, the battery pack provides a range of 200km, which is more than what any other electric two-wheelers in India have to offer in this segment at the moment.
Our battery packs have good thermal and performance management systems as well as multiple levels of protection. Our battery packs have been engineered with thermal management systems that are both effective & cost-efficient. One of our testaments on the same was the Electric Bharatmala ride, where our Mantis rode stretches of over 400 km each day through a week of a heatwave in Rajasthan (over 42 degrees Celsius on average).
ELE Times: What are your recent product launches? Please cite their features also. We would like to know about your future launches also.
Dr Prajwal Sabnis and Ranjita Ravi: We are planning to launch Mantis later this year and will target the 250-300 cc market. We will be launching it in Bangalore first, and then move on to other biker-oriented markets in India.
ELE Times: With all the government incentives, FAME Scheme-II and tax benefits, how far will the EV industry reach by 2030?
Dr Prajwal Sabnis and Ranjita Ravi: According to FADA Vehicle Retail Data, Electric vehicle retail sales in the country witnessed over a three-fold jump in the last fiscal with two-wheelers leading the segment. As more people are looking to move from ICE vehicles, EV adoption will continue to grow.
Consumers today have educated themselves about the total cost of ownership for an EV and its financial benefits when compared to ICE vehicles. The higher cost of ICE vehicles and rising fuel prices are impacting affordability, and at the same time, government incentives and actions to support EVs are playing a huge role.
What is important now is to strengthen the supply chain, in order to reinforce production to be able to provide large volumes at reasonable pricing.
Sheeba Chauhan | Sub Editor | ELE Times & Times EV