The global Pandemic has been a tough roller coaster for the economies of countries across the globe. However, the global industries are now on a sharp rebound and recovery. the trade gate is finally opening and the disrupted supply chain is finally getting resurrected. Trade expos have always been a major contributor to business expansion and growth.
ELE Times had an exclusive conversation with Deepak Bohra, Head of Projects, Lightroniks International about the expo world for the Lighting & Electronics industry, the new concept of expo they introduced in the industry and people showing keen interest to get associated with Lightroniks International even after being a new entrant in the industry.
Deepak Bohra is a proficient communicator and a management wizard. A skilled veteran with over two decades of experience in the Lighting & Electronics Industry, Event & Exhibition Management, Online & Social Media Marketing. Working in senior management at eminent establishments like Electric Lamp & Components Manufacturers Association of India (ELCOMA) MLS India, Messe Frankfurt Trade fairs India Pvt. Ltd. for Lighting Projects have equipped him with the skills with 360° understandings of Lighting & Electronics Industry, advertising and driving businesses forward.
Here are the exclusive excerpts from the conversation: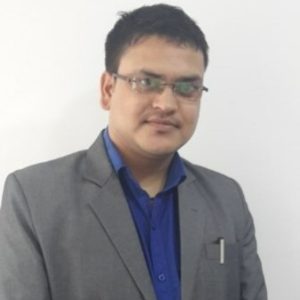 ELE Times: We would love to hear about how Lightroniks International came into the picture?
The pandemic brought numerous unforeseen challenges for everyone. Judicial use of the remaining limited resources was of paramount importance for companies. The expo world for the Lighting & Electronics industry required a shift in genre from the ongoing model. The need for a cost-effective trade fair that was well profiled and covered various segments of the market was acknowledged by many. Hence after numerous brainstorming sessions with industry experts, associations, trade bodies and policymakers, we came up with the decision to launch Lightroniks International and what better venue than Pragati Maidan during 18th – 20th Aug 2022.
ELE Times: Any particular reason to hold the expo in August Month?
Yes. After much deliberation, we came to the conclusion that August will be the best time for exhibitors to benefit from the expo. The peak of sales for the Electronics Industry occurs around October onwards in the Indian market due to the festive season. Hence companies will not be as occupied with processes and logistics in Aug as compared to Oct-Nov and can focus better on the expo. Also, it will give the exhibitors ample amount of time to build stronger networks and associations at Lightroniks International and be better ready for the peak season.
ELE Times: Why should exhibitors/companies trust you, a new entrant in the industry & how do you differentiate yourself from other trade shows in the market?
The apt answer to your question is the overwhelming response from the market. The revolutionary concept of Lightroniks International is being welcomed with open arms by many industry leaders and it is the reason the inaugural edition of the event is the fastest-selling trade show today. Its unique concept is best suited to all electronic component manufacturers, distributors, Lighting OEMs, ODMs & EMS Providers hence making the trade fair the largest gathering of the industry under one roof. And now with Government and Industry Associations are planning to hold conferences on India Semiconductor Mission & PLI Schemes by DPIIT from the show floor will give huge mileage to the exhibitors
ELE Times: Why merge Lighting with General, Industrial & Automotive Electronics Industries when each one of them caters to a huge market in itself?
We believe smart decisions make life simpler and far better. It is common knowledge that electronic components have widespread applications in the General, Industrial and Automotive Industries. Hence considering the profile of electronic component manufacturers & suppliers we have decided that it was far more fruitful to merge Lighting with the above-mentioned industries. In fact, the Lighting industry is the smallest user of electronic components and semiconductors while the General, Industrial and Automotive Industries consume 53% of the overall production. Electronics in Lighting is also a considerable business segment. Hence it will be far more beneficial for exhibitors to be able to cater to all major segments at once.
 ELE Times: You mentioned electronics in lighting. Kindly elaborate and how big a segment is it?
LED Lighting is full of Electronic components nowadays, it contains Capacitors, PCB, Resistors, Diodes, MOVs, Surge protection devices, SMPS, sensors, LEDs, Semiconductors etc. Manufacturing and distribution of the parts comprise the Electronics in Lighting segment. This segment has immense growth potential especially since the Government of India has launched numerous policies encouraging the use of energy-efficient lighting. Policies such as distribution of LED bulbs under UJALA scheme and replacing conventional street lamps with LED lighting under EESL programme. Star rating by BEE, Standardisation of products for quality and safety by BIS and various such programmes made a direct effect which has created a sharp increase in the use of electronic components in Lighting.
ELE Times: Where do you see the Electronic components & Semiconductor market in the coming years & the Role of exhibitions in it?
India Semiconductor Mission by MeitY, Govt. of India is certainly going to play a pivotal role in taking this market to next level. The Indian semiconductor market stands at Rs 1.13 lakh crore in 2020 and is estimated to reach Rs 4.73 lakh crore by 2026. By 2030, India's semiconductor market will be driven by wireless communications, consumer electronics and automotive electronics with 24%, 23% and 20% of the market share, respectively. And I feel exhibitions are the best platform to demonstrate the technology, innovations to your direct customers while none other media give you an opportunity for a live demo of your product. Hence, Exhibitions will prove to be the key force in boosting the industry.
 ELE Times: Give us a glimpse of your journey. From where did you start and how far have you come?
Like everything we too began with an idea. An idea to create an exhibition that facilitates the exhibitors in connecting with the right buyers and investors. A Trade Fair where exhibitors don't end up shelling out huge chunks of their valuable resources to exhibition organisers for only a fraction of the desired outcome. Keeping the best interests for the exhibitors as our founding principle we took our first steps and today the expo has sold out more than 60% and our marketing activities and strategies are drawing the right set of visitors for our esteemed exhibitors.
ELE Times: How is Lightroniks International going to help in reviving the industry?
The pandemic at one point had brought the world to a standstill hence the post effect on the industry was quite severe. Problems like Low Production, Raw Material Shortage, Supply Chain Disruption, less buyer-seller communication & engagements weighed down the industry a lot and as a result, sales figures & revenues dropped dramatically. We are trying our best to revive the industry by providing a unified platform for the whole market to gather under the roof and seek the best of opportunities available. With us an exhibitor gets the following unmatched benefits:
Cut down on expenses by avoiding different Expos catering to limited categories.
A stage to showcase to all major segments of the electronics market at once.
ELE Times: Moving ahead what are your plans for Lightroniks International in terms of business expansion and funding?
At present all our focus is our goal to make this event a grand success for all our exhibitors. We are doing our level best through marketing and PR strategies to garner immense support for our exhibitors and aim to land record footfall to the show floor. Hopefully, our honourable Prime minister will be inaugurating the event hence we are planning the first day of the expo accordingly. As organisers, Vaarta Trade Fairs India Pvt. Ltd. has lined up other industry exhibitions this year in Pune, Bangalore and one in the middle east.