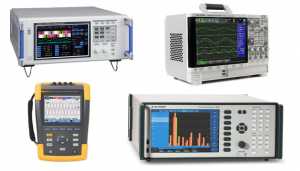 Power analyzers are test instruments that are becoming increasingly important within the electrical and electronics industries as all aspects of power used by equipment large and small becomes a greater issue.
Power analyzers are able to measure a variety of parameters associated with power consumption and generation at frequencies that range from 50 / 60 Hz right up to many kilohertz.
We bring to you the best power analyzers in the market today:
Keysight PA2203A Integra Vision Power Analyzer
Inputs by Girish Baliga, Marketing Manager, Keysight Technologies
Features and Specifications.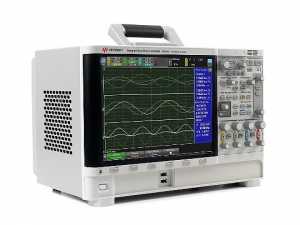 We have both AC and DC power analyser offerings from Keysight. In AC Power Analyzers, we offer the PA2201A Integra Vision, and the PA2203A Integra Vision Power Analyzer. The key features of our AC Power Analyzers are:
Measure voltage, current and power on 4 channels: DC, 1-phase AC or 3-phase AC
Make more accurate power measurements: 0.05% at 50/60 Hz
Measure current directly: internal shunts to 50 Arms, or with external probes or transducers
Address multiple test scenarios with isolated inputs
R&D and Future Improvement to the Device
We have added wide dynamic swing measurements both on high & low power.
Advantage for Engineers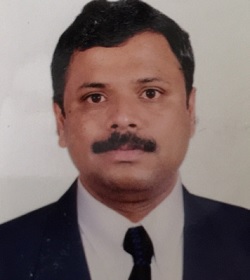 We have unique capabilities in our oscilloscope like hardware based architecture for triggering & decode unlike other players in the industry who use software to achieve this objective.  Hardware based measurements provide faster, accurate & precise measurements.
Applications
Power measurements, power integrity measurements in both AC & DC domain. It could be used for data logging & arbitrary waveform generation as well.
service/support
We are among the very few premier electronic test & measurement vendors who provide in-country service, calibration, repair etc… in various cities in India.  We do provide these capabilities at customers' premises as well.
Available from: Keysight
ZES Zimmer LMG671
Inputs by Ganapati Hegde, Director, Technocomm Instruments Pvt Ltd
 Features and Specifications.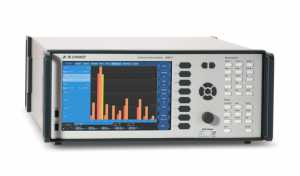 Top most power analyzer: LMG671. Dual path path feature with accuracy as high as 0.015%. Right power channel for your measurement (A/B/C channels).
Technical specifications: 7 power channels with direct input of 0.3 V 1000 V DC/AC (RMS). Direct current input 500 µA to 32 A DC/AC (RMS). Sensor inputs from 3 mV to 4 V. Measurement frequency from DC up to10 MHz with sampling rate of 1.2 MS/s. 10'1″ Touch screen. 18 bit A/D converter. Process signal interface with digital and analog speed and/or torque and/or temperature sensor inputs. CAN bus. Ethernet compatible with TCP/IP protocol. Extendable memory up to 500 GB. USB 3.0 and RS232 for interfacing.
Features: Harmonic measurement up to 2000th order (measurement and display). Flicker measurement (measurement and display). CE compliance testing according to IEC 61000-3-XX, IEC 62301 (Stand by power measurement). Event triggering. Very strong custom menu (customization of display according to your need) along with unparalleled script editing with 64 pre-defined functions. Synchronization of multiple LMGs.
Advantage for Engineers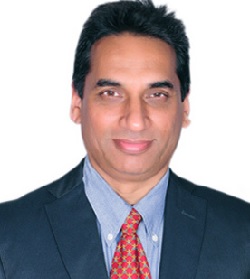 The engineer should opt for our product because it is not an Oscilloscope. It is more than an Oscilloscope. An Oscilloscope has limited function of only displaying the waveform. It is not designed to compute the values. Our power analyzer fulfills the necessity of an Oscilloscope and a power meter. It can measure the values and and also display the waveform. Of course the bandwidth in Oscilloscope is in the range of GHz but power channels with a power analyzer with the bandwidth of 10 MHz is specially designed for power electronic applications where actions such as triggering can be measured and analyzed.
Applications
Sometimes even customers come up with innovative applications of the power analyzers which we are not aware of. So I can say there are number of applications. But the applications on which our focus lies are divided into few categories:
i) Power electronics:Testing of variable frequency drive/ frequency inverters, inverters & converters (e.g. solar and wind inverters), UPS
ii) E-mobility:Testing of motors, DC/AC inverters & DC/DC converters, batteries and battery chargers, power grid
iii) Inductive components and magnetic cores: Loss measurement of coils, transformers, magnetic cores
iv) Compliance testing:Determination of IEC/EN standard compliance of electrical equipment, power supply systems, consumer electronics, white goods, aerospace equipment
v) Lighting/ballasts:Lighting ballasts, LED lights are controlled by special electronic chokes
vi) On sight energy generation: Equipment used in conventional power plants (e.g. generators) or in solar and wind energy plants (e.g. inverters)
service/support
We have collaborated with various distribution partners across the world. Our distribution partners are well informed and well trained about the product. They are also responsible to provide local support and service to the end customers. In India, for example Technocomm Group is our distribution partner for a long time and this has been a barrier-free collaboration. Our idea is to simplify the product and educate the customer so well that they do not need our support at each and every step during their ongoing measurements. In case the support is required, our distribution partners are always there. In case the problem remains unresolved, then we try to solve the problem remotely to mitigate the time and cost of equipment transaction to our service center. If it still remains unresolved, then we resolve the problem in such a way that the customer's ongoing project remains undisturbed.
Available from: Technocomm Instruments
Fluke 430 Series
Inputs by P. Sridharan, Head Product Management, Fluke India
Features and Specifications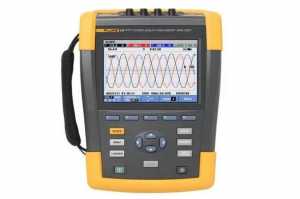 Fluke offers a wide range of Power Quality Analyzers & Power Loggers (in single phase & 3 Phase) for a wide range of applications in Industrial, commercial and electrical utility segment. Fluke 430 series of Power Quality Analyzers are our most advanced and highest selling range. Fluke 430 Power Quality Analyzer includes Fluke 434-II, Fluke 435-II, Fluke 437 and Fluke 438 models. Each model is designed to meet the needs of the intended measurement task, with safety ratings that matches customers particular environment. Available accessories ensure, safe, reliable hook-up and environmental protection guards against the levels of dust and moisture that you're likely to come across when deploying the analyzer. Finally, each product's application software makes downloading, analyzing and reporting power quality data as efficient as possible.
R&D and Future Improvement to the Device
We plan to add application centric products that addresses a specific application and help the user to perform necessary measurement at ease.
We have recently launched Fluke 438 Power Quality Analyzer with inbuilt Motor Analyzer feature to analyze the efficiency of the motor. The Fluke 438-II Power & Motor Analyzer can help locate, predict, prevent, and troubleshoot power quality problems in three-phase and single-phase power distribution systems, while giving technicians the mechanical and electrical information they need to effectively evaluate motor performance.
Measure key parameters like speed, torque and mechanical power without mechanical sensor
Calculate Mechanical Power and Efficiency in real time
Measure electrical power parameters such as V, I, Power, Apparent Power, PF, Harmonics and Unbalance
PowerWave data technology to captures fast RMS data, shows half-cycle averages & waveforms to characterize electrical system dynamics (generator start-ups, UPS switching etc.
Identify power quality issues such as dips, swells, transients, harmonics and unbalance
Waveform capture function captures 100/120 cycles (50/60 Hz) of each event detected event, in all modes, without set-up
Automatic transient mode captures waveform data at 200 kS/s on all phases simultaneously up to 6 kV
Fluke Connect compatible – view data locally on the instrument, via Fluke Connect mobile app and PowerLog 430-II desktop software
Highest safety rating in the industry: 600 V CAT IV/1000 V CAT III rated for use at the service entrance.
We also have Fluke 437 Series II 400 Hz Power Quality Monitor for Avionic and Military applications. Fluke 437 Series II is the must-have 400 Hz Power Quality Analyzer which is specifically designed for capturing power quality measurements in 400HAz system commonly found in GPU for Aircrafts, Shipboard Power Supply System and Defense applications. The shipboard power measurement system analyzes according to MIL-STD 1399 to automatically give a full evaluation of voltage, current and power according to the standard.
Advantage for Engineers
That's an easy one… for starters, Fluke is an industry expert in Power Quality Analyzers offering widest range of products in its PQ portfolio. Fluke products are application driven products which offers substantial benefit to customers. Our unique features like Motor Analysis, Energy Loss Calculation, Power Wave Data Capture and Inverter Efficiency Measurement System are extremely critical to the customer to trouble shoot and analyze their electrical networks. Fluke products are rugged and designed to work in harsh environment and having a proven track record to work in the complete value chain of energy be it power Generation, transmission, distribution, industrial and commercial establishment.
Applications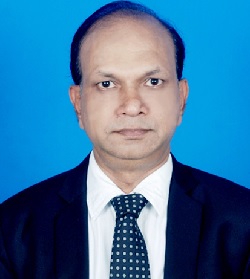 Fluke's comprehensive range of power and energy loggers are the go-to tools for creating energy usage profiles used to monitor power and energy usage, and target cost reductions. You'll be able to discover when and where you're wasting energy, optimize your energy use and reduce those losses.
Service/support
Fluke India offers end to end solution to its customers in India. We have a well-trained & experienced team of application engineers to understand customer's applications and offer right product fit from our vast product range. We also offer post sales hand-on training to our customers at their site so that they can get maximum out of their investment in Fluke a test tools. Fluke India also has Service and Calibration Centres in Delhi, Mumbai and Bangalore to resolve any post-sales support request. Our calibration centre at Bangalore is NABL accredited one. . Apart from the service of equipment, we provide application and product training to our customers through our technical support team and channel partners.
Available from: Fluke
Hioki PW6001 
Inputs by Deepak Singh Rawal, Technical Manager, Hioki India Engineering Pvt. Ltd.
Features and Specifications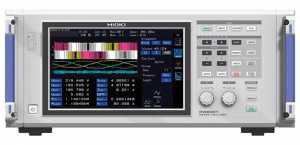 Hioki's highest spec Power Analyzer is the PW6001. Some of the key features of the PW6001 are:
Basic accuracy of ±0.02% for power measurement PW6001 accuracy only. Instrument delivers accuracy of ±0.07% even after the current sensor accuracy has been added.
High noise resistance and stability (80 dB/100 kHz CMRR, ±0.01%/°C temperature characteristics)
Accurate measurement even when the load is characterized by large fluctuations; True HD 18-bit resolution
10 ms data refresh while maintaining maximum accuracy (using a specially designed IC to make all measurements independently while performing simultaneous calculations.)
DC accuracy of ±0.07%, which is key for stable, accurate efficiency measurement
Wide frequency bandwidth of DC, or 0.1 Hz to 2 MHz
Achieve true frequency analysis with high-speed 5MS/s sampling (18 bit)
R&D and Future Improvement to the Device
This information is currently confidential.
Advantage for Engineers
The biggest reason why any engineer should choose a Hioke product is because of our Quality, Service, and Support.
Applications
PW6001 is majorly targeted for: Inverter, Motor, Automotive, Solar, ETC
Service/support 
3 Year Warranty, and Exclusive Academic offer/Discount.
Available from: Hioki