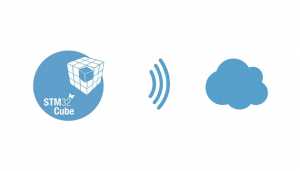 STMicroelectronics' STM32* Discovery Packs for cellular IoT connectivity , which premiered at Embedded World and IoT Asia earlier this year, are ready to order through ST's global distribution network.
Two variants are available, each containing an STM32L496 Discovery Board and STMod+ cellular expansion board with Quectel modem, ST Incard embedded SIM (eSIM) with EMnify profile supporting 2G/3G connectivity, and a microSIM socket for users wishing to use another MNO. The P-L496G-CELL01 pack is for connecting to current worldwide 2G/3G networks. The P-L496G-CELL02 supports 3GPP LTE Cat M1/NB-IoT Release 13 with 2G fallback.
Connecting an STM32-powered device using 2G/3G or emerging LTE Cat M1/NB-IoT is fast and easy, leveraging the out-of-the-box simplicity of these packs. Sample scripts are included, which are ready to run in the Espruino JavaScript engine already ported on the STM32 microcontroller. The scripts can be freely customized to meet individual application demands.
To help streamline the transition to full C coding for optimum performance, each pack is supported in the X-CUBE-CLD-GENSTM32Cube software expansion package available online. This will soon be followed by the X-CUBE-CELLULAR package, which is based on FreeRTOS and includes a reference implementation of a cellular connectivity driver, a BSD-like (Berkeley Sockets) standard C API that eases integration of the application, and a simple API for seamless control of the cellular expansion boards.
In addition, ST has arranged with leading IoT-solution providers to let users trial important services such as cellular connectivity and related SIM management, Cloud Platform Services, and device management when evaluating their prototypes.
Both P-L496G-CELL01 2G/3G and P-L496G-CELL02 LTE Packs are available now from distributors, priced $110.00 excluding local sales tax. Please contact your distributor or visit st.com for further information.
* STM32 is a registered and/or unregistered trademark of STMicroelectronics International NV or its affiliates in the EU and/or elsewhere. In particular, STM32 is registered in the US Patent and Trademark Office.