Information today are digital bytes that are disseminated by satellites hovering over our blue planet all across the sphere. The accuracy and efficiencies in delivering new age data through SatCom depend upon the successful Satellite networks. Ashwin Ramachandra, VP, and Head – Product Engineering Services, Sasken Technologies shares with ELE Times the nuances of SatCom in India and the position of his company in this space.
ELE Times: Please tell us about your journey in this industry and about your role as the VP and Head, Product Engineering Services, Sasken Technologies.
I started working at Texas Instruments after my post-graduation in Computer Science and moved to Sasken a year after that. I primarily stayed on the engineering and technical side of things. I had a long stint as a System Architect and was responsible for building Sasken's first 3G communication stack after which I moved on to Technical Marketing and Business Line roles. Currently, I am responsible for all the embedded technologies and offerings in Sasken's Product Engineering Services. The role is immensely fulfilling requiring a confluence of technology, markets, and bringing solutions to the market.
ELE Times: What challenges do you currently see in your field and in your role?
The role requires a fine balance between assimilating trends that will influence embedded technologies in the future and marrying them with market realities to realize revenues. Not all exciting trends make it to the market and vice versa. The challenge is to keep scanning for potential technology inflection points that make huge impacts across segments (ex: Android, Autonomous Driving, 5G etc.)
ELE Times: Share insights on the factors for the rapid development and improvement in satellite communication.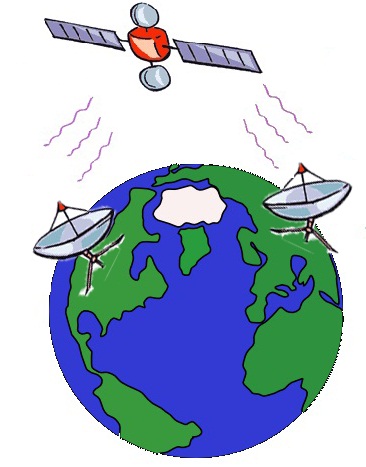 For low data rate requirements, up to 1-2 Mbps, adapting the Terrestrial standards, terrestrial chipsets re-usage with SW update to the suite to the satellite delays would enable quick developments with stability. For high data rates the existing 3GPP technology is not suitable for the satellite segment. Hence New Radio technology need to be derived which address the high latency and high throughput. Existing DVB-S2/X standard is allowing rapid development for High Throughput Satellite System (HTS).
ELE Times: How have these rapid developments paved way for fast, flexible terminal applications, sustenance and enhancement of software components? 
Development cycles of products have shortened to 24-36 months from 48 months because in most cases the core network, eNB and Terminal Software/SoC are re-used. HTS service providers uses the DVB-S2/X standard with modifications to support different billing plans and integrated network platform to manage it as an independent network e.g. tour cruises, airplanes, space stations, etc.
ELE Times: Tell us about Sasken's offerings in the domain of Satcom technology?
Sasken is a leader in providing engineering R&D services to the communication segment as well as in private networks such as Satellite, Public Safety, and Railways. Sasken has been working in the Satellite Communications space since 2001 where we began by working on migrating 3GPP UMTS to satellite standards. Since then, we have worked on 2G, 3G and 4G, and end-to-end products/terminals design and development in the Satellite Communication space. We have worked at various stages of the programs such as.
Specification development by migrating 3GPP standard to Satellite standard
Conceptualization and end-to-end development of tracking device, handheld phone and terminal development based on 2G/3G/4G satellite standards like GSM over Satellite, UMTS over satellite and LTE over satellite
Sasken licensed its application framework and GSM stack to the customer and also agreed to upgrade the customer's GSM stack to Satellite standard. Our customer, then, approached us to take ownership of end-to-end handset development including hardware, industrial design & mechanics, and antenna.
Usage of satellite communication in India without approval is not permitted. However, the agreement with our customer stated that we needed to design and develop the handheld phone end-to-end. Therefore, the work on the hardware was carried out in our Sasken Finland office and the software was developed in India. In order to be able to test the software on the hardware, we needed to import the hardware to India, hence needed an import license which required a Wireless Planning Commission (WPC) license. Getting the WPC license for the satellite segment is a huge challenge but we were able to overcome this. These licenses are granted for a short period of time and need to be revised every half year/every year.
ELE Times: What kind of critical knowledge is required to offer significantly smaller form factor, state-of-the-art antenna design and evolved user experiences?
Exceptionally brilliant antenna design, use ICs by avoiding individual components, design battery separately for each segments, better satellite EIRP's to shrink the size of terminals.
ELE Times: Please tell us about the new technologies that are required to exploit capabilities for next-generation satellite phones.
4G/4.5G technologies of 3GPP are adding high value to satellite communications as they are creating new business segments e.g., LEO constellation based satellite communication. Terrestrial chipsets are used as is in Satellite with 10-20% modifications to the software. As terrestrial communication advances towards 5G to meet very high data speeds, it will eventually meet the primary requirement of satellite communications. 5G New Radio (NR) is planning to address satellite communication requirements too which will drive seamless data transfer between terrestrial NR and satellite NR.