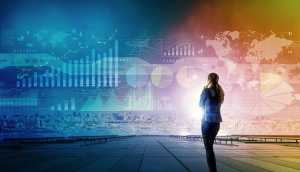 NITI Aayog is formulating a Vision 2030 document. This document is coterminous with the UN's 2030 Sustainable Development Goals. Vision document gives a detailed presentation on a 15-year vision, 7-year strategy and 3-year action plan for the country. It says, "by 2031-32, we must transform India into a prosperous, highly educated, healthy, secure, corruption-free, energy-abundant, environmentally clean and globally influential nation."
MeitY's National Policy on Electronics 2019 should be read in the light of the vision document 2030. The first National Policy on Electronics 2012 has successfully consolidated the foundations for a competitive Indian ESDM value chain. The second National Policy on Electronics 2019 proposes to build on that foundation to propel the growth of the industry. The New Policy foresee positioning India as a global hub for ESDM by encouraging and driving capabilities by developing core components and creating robust eco-system for the industry to compete globally.
The Policy envision to promote domestic manufacturing and exports; incentives for components manufacturing; incentives for high-tech mega projects such as semiconductor fabrication; to encourage new units and expansion of existing ones; to promote R&D in electronics, incentivize Start-ups and emerging technology areas such as 5G, loT, Sensors, Artificial Intelligence, Machine Learning, Virtual Reality, Drones, Robotics, Additive Manufacturing, Photonics and Nano-based devices and incentives for skilled manpower. The policy emphasises special thrust on Fabless Chip Design, Medical Electronic Devices, Automotive Electronics and Power Electronics and Creating Sovereign Patent Fund for acquisition of IPs. 
The NPE 2019 envision to achieve a turnover of USD 400 billion by 2025. This will include targeted production of 100 crore mobile handsets by 2025, valued at USD 190 billion, including 60 crore mobile handsets valued at USD 110 billion for export. The policy will enable flow of investment and technology in the domestically manufactured electronic products, increased electronics hardware manufacturing and export, while generating employment opportunities for one crore people. The policy has come out with new schemes which will replace existing EMC as well as M-SIP scheme.
Though Indian electronics hardware production has a growth rate of 26.7 percent, it need to be invigorated further to realize the target in vision document.
The interim Budget is the fallout of the vision document 2030. The budget gives the glimpses of long term vision that poised towards building India into a stronger economy which is modern and technology-driven. It reflects the commitment set towards the rise in GDP growth with key focus on infrastructure development allocating budgets for Roads, Ports, Transport and Infrastructure, railways, airports.
The government has given fair impetus to the technology sector, and indicates its commitment to use technology as a platform to build a Digital India that reaches every citizen, by transforming 1 lakh villages into Digital Villages.
The announcement of a national centre for Artificial Intelligence in 9 priority areas along with launching a program on it has got far reaching consequences in the fields of Agriculture, Health care, Education, Banking and Economy and Homeland security.
Sagarmala Project is a positive step towards transforming the nation through port modernization. Upgradation of port infrastructure, improvement of processes, and digitization of document submission will reduce EXIM cargo handling time but will significantly contribute towards improving the trading across border.
The vision Document and the budget are aligned to provide a definitive direction and an ambitious goal to India of becoming a USD 10 trillion economy by 2030.