Reflecting abundance of opportunities in India
Mouser Electronics, specialising in the rapid introduction of the newest products and technologies targeting the design engineer, is a global distributor of semiconductors and electronic components for over 1,100 manufacturers. ELE Times' Sub Editor and correspondent Mayank Vashisht, in a candid conversation with Mark Burr-Lonnon, Senior Vice President, Global Service & EMEA and APAC Business, Mouser Electronics, discusses a host of burning issues of online technical resources for engineers, semiconductor supply shortages, Mouser's investment in India and lesson learnt on Logistics during a pandemic. Excerpts: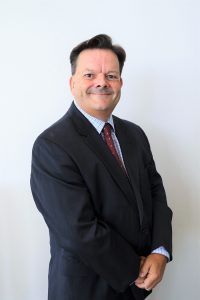 ELE Times: Mouser has quickly grown from a small U.S. electronics distributor into a global player focused on serving the unique needs of design engineers and buyers worldwide. What are your plans to further upscale the ladder?
Yes, it's exciting to be the fastest-growing distributor in our industry. We continually add new manufacturers and new product offerings, and our long-term strategy remains to invest in inventory. With a state-of-the-art Global Distribution Centre and the industry's widest selection of electronics components — which includes semiconductors, interconnects, passives, electromechanical and more from over 1,100 manufacturer brands — we are very well positioned to handle the exponential customer demand and growth.
ELE Times: As Mouser enjoys a global reputation, what are the greatest challenges the company faces in serving a worldwide customer base and what were the repercussions of the unprecedented outbreak of COVID did the whole electronics component industry had to face?
Though Mouser has been very fortunate and successful, like many other companies we have experienced our share of challenges in 2020 and 2021. Keeping up with demand is our biggest challenge, particularly as lead times and allocation become more prevalent. Because of our wide product selection, we can suggest product alternatives if needed. Whether navigating product availability issues or working with our logistics partners to deliver products worldwide, our teams around the world have worked diligently to keep business moving as seamlessly as possible. This year we received almost 20 industry awards from our top manufacturers recognizing our exceptional performance in sales, market share, and customer growth. We have also learned a lot of lessons quickly on Logistics that had not been there before as well as managing teams within a covid environment which remains a challenge as we continue to grow and need to add new people globally.
ELE Times: How important is the Indian market for Mouser, looking at the fact that the Indian government is on full throttle to make the country the next electronics-manufacturing hub by all means? How do you comply with the changing scenario?
Mouser has been steadily investing in its India operations and personnel, in areas such as customer service, marketing, internet business and IT support. We've increased our employee count in India almost tenfold to support our growth in the region. India has always been an important market because of the large number of design engineers and designing activities happening across the region.
Our vast product selection and localized customer service mean that Mouser can support the various government initiatives in the pipeline aiming to boost domestic electronics manufacturing in India. As an authorized source, we also have the professionals and procedures in place to ensure continuity and traceability of supply.
ELE Times: Semiconductors account for as much as 25-30 per cent of the cost of a product and there has been an acute shortage of chips worldwide as well. What do you do to keep your prices affordable to the Indian market? What are your thoughts on India becoming the next Semiconductor giant?
We maintain close relationships with our manufacturer partners and work to ensure both continuities of supply and competitive pricing on components. While it is facing current supply shortages as a result of the pandemic, the semiconductor industry is growing exponentially this year. The industry is also poised for significant long-term growth, driven by the communications, automotive and data processing sectors.
The large demand for semiconductors is leading governments to pass legislation to subsidize and boost the fabrication industry. Yet, such multi-billion-dollar investments cannot happen overnight. Presently, India's semiconductor demand is met through imports. The industry will certainly look to the private sector, government and professional organizations like IESA, to help find solutions to this growing need, its success will depend on either further Government Incentives or probably global investment from major players in the Semiconductor market. India has the potential to be a Giant but it will take many years to attain that status. As a franchised Distributor we remain consistent with strong global pricing policies that see relatively consistent prices on many parts and not too many exponential rises seen from the broker channels we see globally.
ELE Times: Mouser marks 1M ECAD customer downloads recently, what are your thoughts on the same?
It's a great milestone to reach 1 million ECAD downloads by customers. Mouser's partnership with SamacSys (now part of Supplyframe) provides tremendous value to our customers. Accurate schematic symbols and footprints are a critical part of the electrical design process, and design engineers often spend hours or even days creating them from scratch. By making these available to engineers as they research and purchase products on mouser.com, we provide a single stop for product information and hope to reduce their overall time to market.
ELE Times: As a global electronic component distributor, does Mouser prove to be instrumental in enabling 5G?
From RF components and embedded devices to specialised interconnects and beyond, many of the products Mouser distributes are ideal for building and maintaining 5G networks. But Mouser also believes that sharing technical knowledge is key to accelerating innovation and growth. We offer a wealth of online technical resources for engineers interested in 5G, including our 5G content stream and recent instalments of our award-winning Empowering Innovation Together program, which feature podcasts, videos, articles, blogs and infographics that centre around capabilities and impact of fifth-generation wireless technology.
ELE Times: How does it feel to be a part of the Berkshire Hathaway family of companies? How do you see the future of Mouser in the time to come, and what would be the company's expansion plan? 
Customers appreciate the high level of service from a well-resourced distributor, like Mouser, throughout the design and buying process. We continue to invest in our operations and have recently completed a major expansion at our Global Corporate Headquarters and 1-million square foot Distribution Centre in Texas, including state-of-the-art automation to increase order processing, accuracy and speed.
We've just installed 102 vertical lift modules (VLMs), the most at any company in the Western Hemisphere and the fourth largest VLM installation in the world. VLMs are essentially giant vertical filing cabinets, complete with shelves and an automated elevator to bring the components to the employee's workstation. In addition, there are multiple I-Pack machines, a sophisticated automated packing and boxing system that can process up to 14 orders per minute, and we are adding the OPEX Perfect Pick system and an AutoStore.
All of these investments are focused on getting orders processed, picked, packed and shipped in a very short amount of time, allowing us to continue to serve growing demand.
Mayank Vashisht | Sub Editor | ELE Times