KYZEN, the global leader in innovative environmentally friendly cleaning chemistries, will exhibit at the SMTA Aguascalientes Expo and Tech Forum, scheduled to take place Thursday, June 1, 2023 at the Aguascalientes Marriott Hotel in Aguascalientes, Mexico. The KYZEN team will highlight both KYZEN E5631J and CYBERSOLV C8882 stencil cleaning chemistries for understencil wiping.
KYZEN E5631J is a cost-effective, ready-to-use solution for removing all types of raw solder paste in both online and offline cleaning processes to ensure every print counts. Formulated with the worker and environment in mind, it has proven compatibility with standard stencils, cleaning equipment, and printer manufacturers.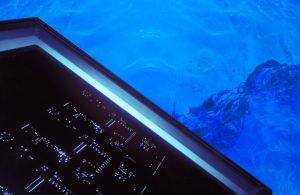 CYBERSOLV C882 is a solvent-based stencil cleaning fluid that can quickly dissolve all flux constituents within solder paste when used in understencil wipe processes, hand-wiping, ultrasonic cleaning systems and spray systems designed for solvents. Approved for use by several printer manufacturers, this fast-drying fluid leaves no residue when applied in cleaning solder paste, uncured SMT adhesives and flux from stencils, misprinted PCBs, stencil tools, and printing squeegees.
KYZEN E5631J and CYBERSOLV C8882 both provide proven and cost-effective options in removing solder paste in understencil wipe processes.