For having a no-women keynote panel, for making Robo-Strippers dangling by poles, for launching LGs 8K 88-inch mega TV – the biggest today, for having weird branding slogans and for all other good and bad reasons, CES 2018 was splashing everywhere this month. And we couldn't help wondering what happened in Vegas!!
And here are some of the interesting highlighted products CES visitors got to see.
Honda's 3E Robotics Concept Robots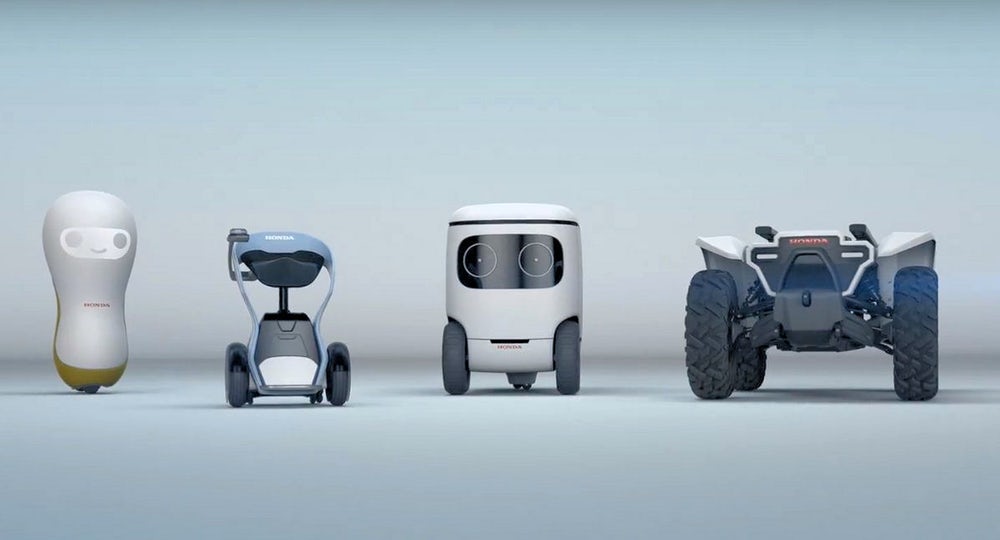 Honda's new 3E Robotics concept, that includes several robot companions all designed to serve different functions are social empathy robot. These cuties are meant to represent the idea that robots can support people by providing a sense of compassion and understanding. In a demo at CES, the roving robot's glowing face frequently changed its expression as it greeted the crowd. Honda's 3E-B18, comparatively, is a robotic chair concept, while 3E-C18 includes cargo space for transporting materials.
Lenovo's Mirage Solo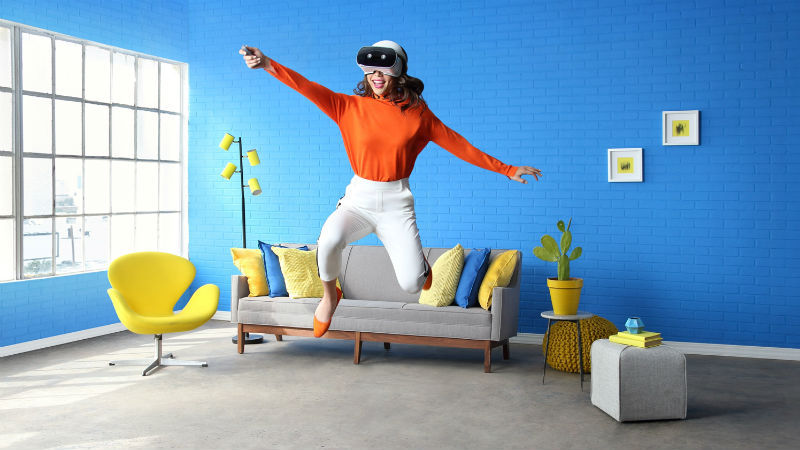 VR sets come with its own hassles. Like annoying cables sets that require the phone to be shoved in, and you also need video game consoles or a PC. Lenovo's Mirage Solo is the first "self-contained" VR headset based on Google's Daydream platform. Here you download games over Wi-Fi to the local 64 GB of internal storage or microSD card, or you can sideload games using USB. It is shipped with a remote and will be priced under $400 when it debuts by the summer like most of them displayed at CES.
Toyota's e-Palette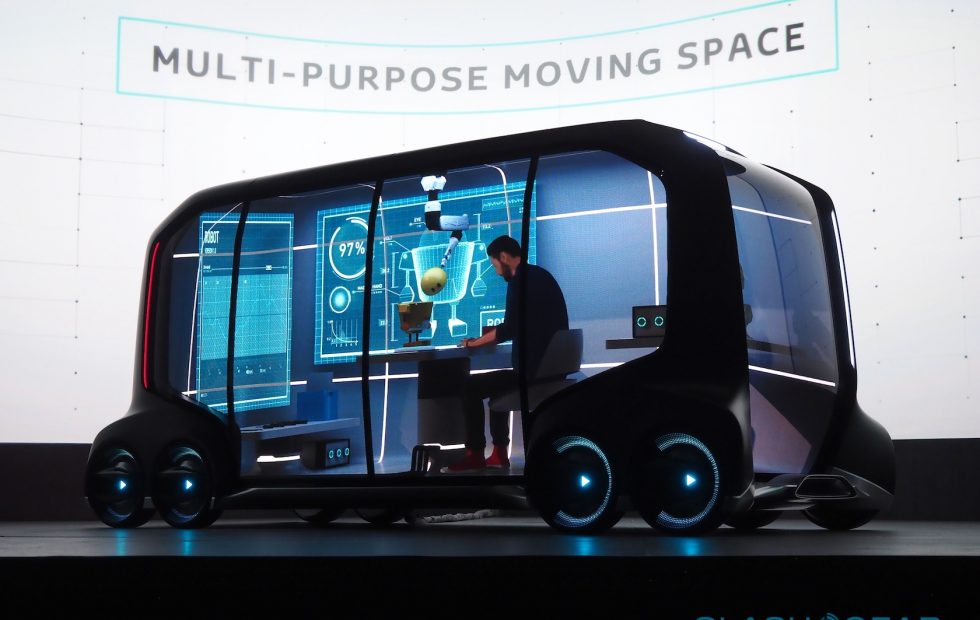 Calling CES, 'Concept Electronics Show' instead of Consumer Electronics Show won't be wrong either as the show is more known for showcasing concept electronics that might never get to see the selves of the stores. However, if things go well Toyota's e-Palette, autonomous ("self-driving") concept vehicle may certainly get to sell its wares in the street. Confused? Well, this concept vehicle is designed with the idea that it will not only be a driving people from one place to another but it is also meant to deliver food on-demand, and even serve as a mobile storefront that brings products to you instead of the other way around. Toyota is teaming up with Uber, Pizza Hut, and Amazon, and it has chosen the much haloed Tokyo Olympics, 2020, as its debut date.
Samsung's "The Wall" TV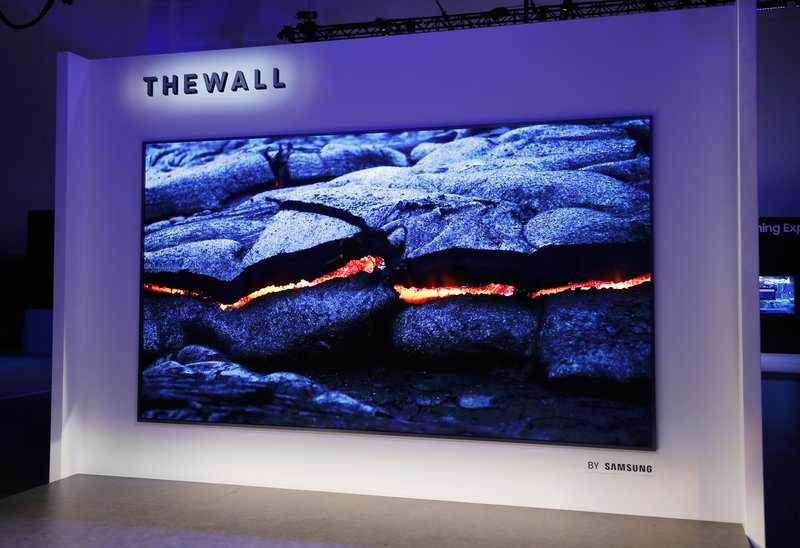 Samsung thinks TVs shouldn't have to be just one size. That's the idea behind its new 146-inch TV called The Wall, which the company is positioning as the first "modular TV."  With this, you can alter the size and shape of The Wall so that it can function as a multipurpose display. In a demo on the showroom floor, the TV displayed what looked like a smaller TV in the center of the screen, while the surrounding area was set to blend in with the wall the TV was mounted on. And since the TV uses MicroLED technology, it should be able to produce even deeper black tones and potentially infinite contrast.
Dell XPS 13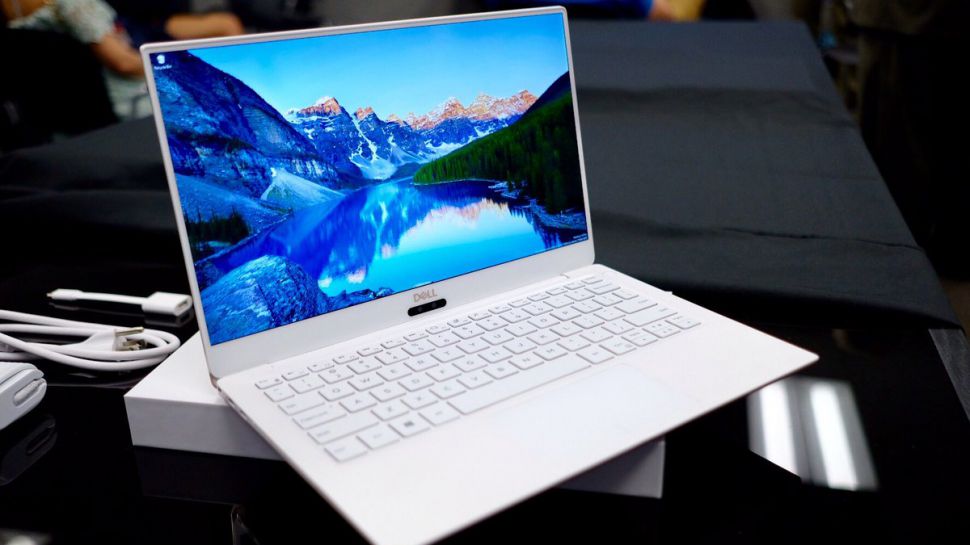 This one earned a  Reviewed.com Editor's Choice Award, as well as top nods from Mashable and Digital Trends. This is the all-new Dell XPS 13 and retains its place as the world's smallest 13-inch laptop (essentially squeezed into an 11-inch frame), but it's now the most powerful 13-inch laptop, thanks to its 8th Gen Quad-Core Intel processor. Essentially a gaming laptop, the XPS 13 works with Dell Mobile Connect, which wirelessly pair a smartphone (iOS or Android), directing phone calls, emails, SMSs on the laptop. Including new colors, Alpine White and Rose Gold, the Dell XPS 13 is out now, starting at $999.
Huawei Mate 10 Pro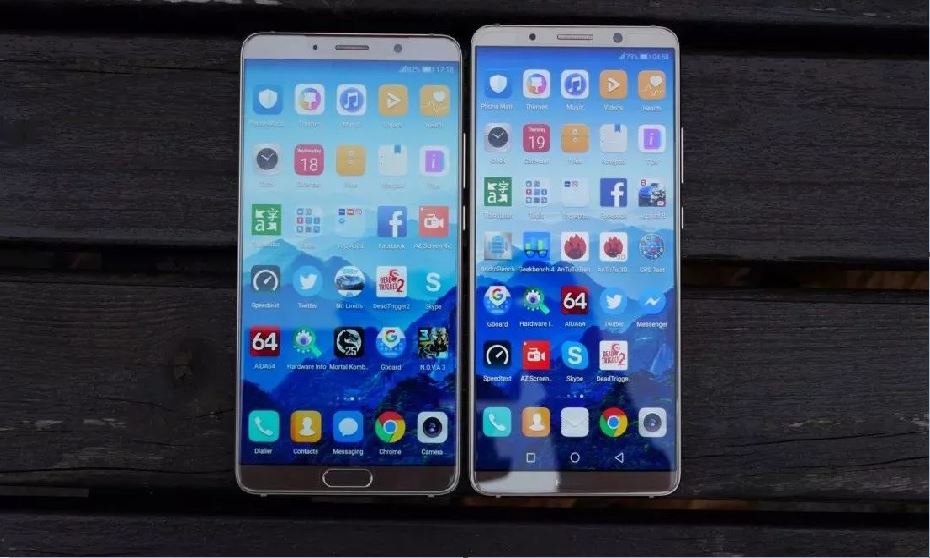 This one did not wait for the Mobile World Congress 2018, happening February at Barcelona and made its debut at CES. The Huawei Mate 10 Pro impressed visitors with its sleek design, new Leica cameras, and a battery that yields more than three days of music playback, up to 22 hours of video playback, and up to 25 hours of 3G calling. Perhaps most importantly, the new Kirin 970 processor is garnering quite a bit of buzz for its advanced A.I. (artificial intelligence), including the ability to predict the apps you'll use and load it into memory even before you tap the icons. Preorders start February 4, but since the phone maker wasn't able to secure a carrier deal in the U.S., you'll have to buy it directly, unlocked, for $799.
The (rumored) Samsung Galaxy X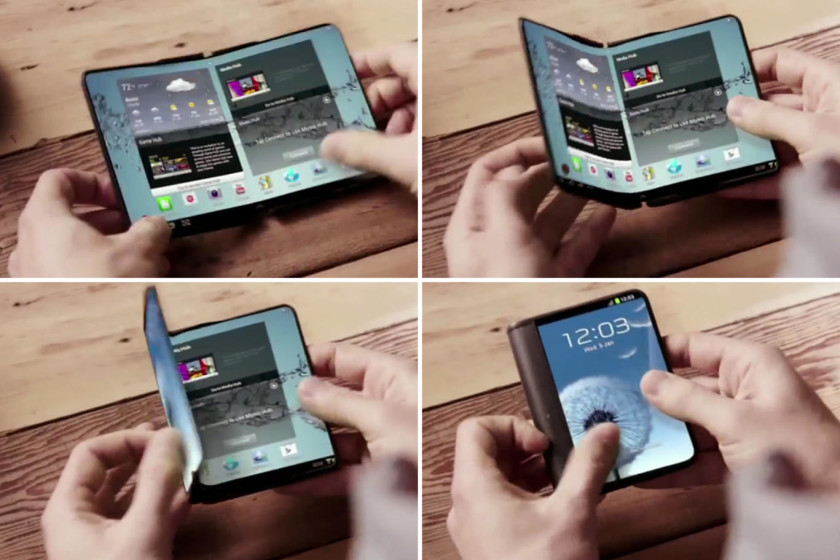 Last year when Samsung debuted a rumored Samsung Galaxy X in a closed-door exclusive audience room, at MWC 2017, Barcelona, the foldable phone earned decent attention. This year the Korean giant revealed an upgraded version of the phone at a private meeting with clients during the CES 2018.  The phone reportedly has a fold-in-fold-out design with an in-folding curvature of 1R(0.1 mm) while the out-folding curvature has a 5 radius of curvature.  The company also confirmed the upcoming Samsung Galaxy S9 will be launched at MWC 2018 in February in Barcelona
JBL LINK View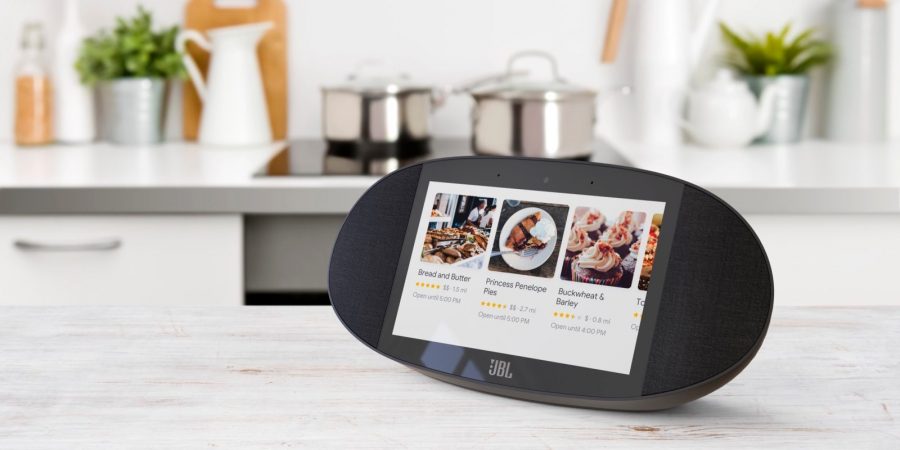 This one seems to be an interesting buy. This is JBL LINK View allows an 8-inch touchscreen and speaker whom you can talk to and your Google Assistant and you will be getting a human-like voice responding to you. The display gives the multi-day weather forecast, recipe, photos, a YouTube video, and album art for your streaming music. It also makes free Google Duo video calls through its 5-megapixel camera, too.