Temperatures in many regions of the world once again reached record highs this year. The demand for air conditioning systems is on the rise. In the EU, 50 percent of the energy consumed in buildings and industry is used for heating and cooling. Semiconductor technologies can play a decisive role in cutting the power consumed by these systems. Infineon Technologies AG will present a smart air conditioning system at Hall C3, Booth 502 during the electronica trade fair, which will take place from 15 to 18 November in Munich. This intelligent air conditioner significantly reduces power consumption and increases comfort thanks to targeted cooling.
"Semiconductors support the green and digital transformation in many, highly varied ways.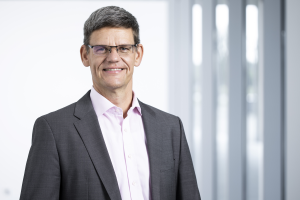 They are the heart of every connected application," says Dr. Peter Wawer, President of Infineon's Industrial Power Control Division. "One impressive example of this is an intelligent air conditioning system which can 'see', 'hear' and 'feel' its surroundings. It only cools when it really has to. This raises the level of comfort for the people in a room while at the same time reducing the amount of energy consumed."
The intelligent air conditioner can analyze its environment and adjusts its performance accordingly. This is made possible by sensors and controllers which identify the location and number of people in a room on an anonymous basis. Using this information, the smart air conditioning system then regulates performance on a need-driven basis, modifying fan speed as well as swing scope.
The system also measures temperature, CO2 concentration and air quality in order to decide when to infuse fresh and cool air. Thanks to predictive maintenance, operators receive up-to-date information on the condition of the device. Human-machine interaction is realized using remote control, thermostat, display, connectivity and voice control.
Artificial Intelligence is indispensable in the further processing of the data generated. Edge Computing makes it possible to process data locally and transmit only the necessary information to the cloud. This means crucial decisions can be made directly in the device. The air conditioning system thus becomes an intelligent service promising a new user experience and higher energy efficiency.