Modern smart homes, as well as IoT systems require a high number of low power nodes, actuators and sensors to process information intelligently. To efficiently power these applications, RECOM once again steps forward and extends its low-power RAC-series with new 3W and 4W converters with EN60335 household certification. These new low cost additions to the RAC family represent a value for money proposition, which is unique in the market place.
RECOM's new RAC03-G and RAC04-G series were specially designed to supply smart building infrastructures continuously and efficiently. Their high efficiency and no-load power consumption of only 75mW make them exceptional energy-saving solutions, which are needed in energy critical systems. Their standard 3.3, 5, 12, 15 and 24VDC outputs are suitable to power relays, gateways and building automation nodes.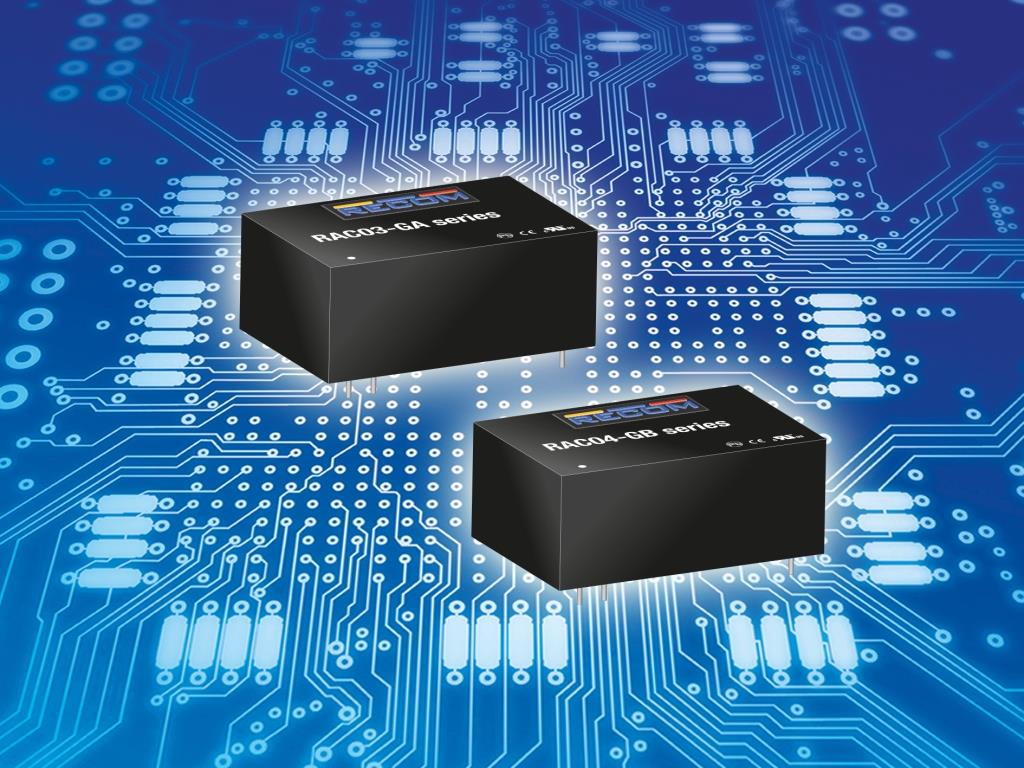 A universal input voltage range from 85VAC to 305VAC allows for worldwide use. These series operate over a wide temperature range from -40°C to +85°C, are over-current and short-circuit protected. They are EN55022 Class A (RAC-GA) or Class B (RAC-GB) certified without the need of any additional components. The RACxx-GA series is also certified to the EN60335 household norm. All modules are also certified to EN60950 and EN62368 and come with a three-year warranty. Samples are now available at all authorized distributors.
For more information visit www.recom-power.com