Green Energy Revolution is on the rise, and the focus on green energy solutions driven by green energy technologies has taken center stage. The world is rapidly changing and adapting to better, cleaner, and more renewable forms of energy resources; thus, solar power systems have become more conducive and the most apparent need of our times.
Solar Inverters- Explained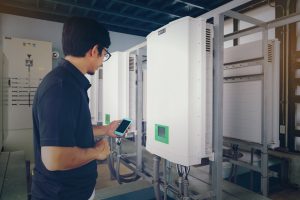 While evaluating solar power equipment, solar panels, and solar inverters go hand-in-hand. In the most basic way – a solar inverter does the job of converting direct current produced from solar panels to alternating current. Most appliances are wired to run on alternating current, thus solar panels used as household power systems need a solar inverter to transfer AC electricity.
The solar inverter has now been updated to the point that it can monitor and report power generation and consumption. If you wonder how exactly a solar panel system provides quantifiable updates on energy generation and consumption- the answer is "solar inverter".
Top 10 Solar Inverter Manufacturers in the World
The global solar inverter market reached a whopping value of USD 7.9 billion in 2022. The market is expected to exhibit a CAGR of 4.6% between 2023-2028. Solar systems manufacturers have become increasingly active in the global markets. Countries like – Australia, the USA, Israel, Germany, and China are among the top nations in solar inverter manufacturing and exports.
Let us now look at the top 10 solar inverter manufacturers in the world –
Sungrow Power Supply Co. Ltd.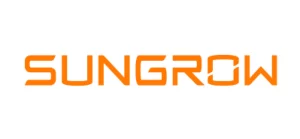 With a dynamic technical R&D team working on diverse projects ranging from PV systems for residential, commercial, and utility sectors, storage systems, floating PV systems, PV powerplants, Green Hydrogen Production Systems, etc., Sungrow is among the top leading companies in solar inverter manufacturing.
It was founded in 1997 and is headquartered in Hefei, China. Sungrow is on a mission to become a global leader in the area of clean power conversion technology and is known to deliver trusted and clean energy solutions across industries and sectors.
Sungrow has also tapped into the world of technology and introduced a product- Isolarcloud intending to create "digital intelligence for energy". This monitoring solution helps in centrally managing solar power plants.
SMA Solar Technology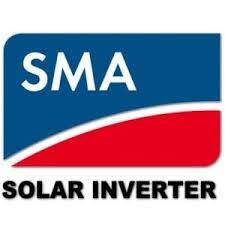 Established in 1981 with its headquarters in Niestetal, Germany, is a powerhouse and a global specialist in photovoltaic system technology. It breeds sustainability and on building decentralized, digital, and renewable energy supply chains for tomorrow. The company operates in 20 countries and drives innovative solutions and inverter technologies, and has contributed plenty to making renewable energy usage a norm.
Talking about its game-changing products, SMA is into solar inverters, e-mobility charging solutions, commercial storage solutions, hybrid inverters, DC technology, apps, software, etc.
SMA's solar PV inverter Sunny series include-
Sunny Tripower CORE1
Sunny Tripower X
Sunny Tripower CORE2
Sunny Boy US
Sunny Central UP
FIMER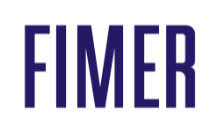 FIMER is known to have the widest range of solar inverters ranging from single and three-phase string inverters to central inverters. It was founded in 1942 and has its registered office in Milan, Italy. The company works for renewable energy reforms and implementations in the residential, commercial, and industrial sectors.
FIMER is providing world-class solutions in solar technology with its products like- string inverters, turnkey stations, legacy inverters, etc. The company works towards driving sustainable, cleaner, and more efficient energy supply chains and thrives on innovation. FIMER's solar inverters are known to produce more energy than the market average.
TMEIC
Toshiba and Mitsubishi Electric Corporation's Industrial systems division collaborated to form TMEIC in 2003 in Tokyo, Japan. Driving the clean energy and sustainability movement for the last 20 years and with some of the brightest minds working together, TMEIC serves industries like- Water and Wastewater, utility Plant Systems, Testing, Rubber and plastics, mining, cement, crane systems, renewable energy, etc.
TMEIC's comprehensive range of products includes- Motors, generators, PV inverters, DC drives, AC drives, UPS systems, etc. It has three ranges of solar inverters– 1500V, 1000V, and 600V with over 10 different efficiency inverters across a range.
TMEIC's solutions in the field of automation, energy savings, environment, modernization, and sustainability are top-notch.
Using technologies like Big data and AI it has created a smart home system with the integration of solar, energy storage, IoT devices, VPP interface, and heater controller to implement a greener, safer, more comfortable, and efficient lifestyle.
SolarEdge Technologies, Inc.

Based in Tel Aviv, Israel, SolarEdge started in 2006 and is into building innovative and energy-efficient solutions for homes and businesses around the world.
The residential solar PV inverter's range includes –
SolarEdge Home Hub Inverter
SolarEdge Home Wave Inverter
SolarEdge Home Short String Inverter
With the commitment to the 360-degree solution and maximum performance and safety solution, SolarEdge provides Three Phase Commercial Solar inverters and three-phase inverters with synergy technology.
SolarEdge has other deliverables in the residential and commercial arena including- power optimizers, smart modules, EV chargers, storage and backup, metering, sensors, etc.
easy to install and highly reliable solar inverters have made SolarEdge among the leading brands for solar power systems. Its optimizer's -per-panel methodology makes it easier for the inverters to handle power inversion.
The mySolarEdge app has empowered residential and commercial systems to fix routine system issues with its cutting-edge technology features.
Sineng Electric Co., Ltd.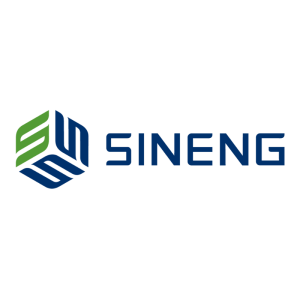 Sineng was founded in 2012 and is located in Jiangsu, China. The range of its business spans PV inverters, energy storage systems, power quality systems, plant development, etc.
Sineng solar PV inverter portfolio includes-
String Inverter – Power capacity range from 3kW to 250kW and is widely used in rooftop and hilly utility power plant.
Central Inverter– Power capacity ranges from 2500 kW to 3750 kW.
The cloud technology solution for energy monitoring applies to residential, C&I, and utilities.
Sineng is also actively dealing in projects like- ground-mounted PV plants, complex terrain PV plants, residents' PV plants, and C&I PV systems. In the PV sector, the company covers 3kW to 6800 kW central and string inverters used in ground-mounted, floating, and complex terrain.
Striving for a cleaner and more economical energy transition Sineng has generated a total of 140000 GWh of clean electricity so far.
Growatt New Energy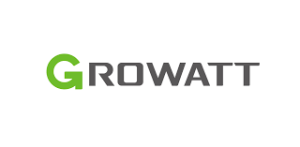 Growatt is the global leading distributed energy solution provider. Having served 180+ countries with over 2M+ end users connected to its cloud platform, it is among the best companies disrupting the field of renewable energy and sustainable solutions.
Growatt's range of solar PV inverters includes-
On-Grid PV inverter
Off-grid storage inverter
Commercial and industrial PV inverters
Utility-scale PV inverter
Energy Storage Inverter
Commercial storage inverter.
Eying on innovative and technology-centric solutions for a more reliable electricity supply, Growatt has built upon Smart Energy Management System named- GroHome Smart.
Delta Energy Systems Inc.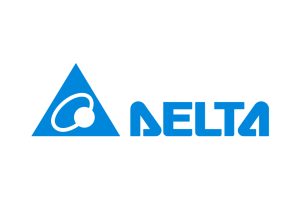 Delta Energy was established in 1996 and is headquartered in New York, USA. It is one of the world's largest energy solution providers. Delta's applications of innovative solutions run across power electronics, automation, and industrial and medical sectors. Its core competency lies in R&D and technology-driven solutions and manufacturing centers located in Slovakia and Thailand.
Building cleaner, efficient renewable energy-driven solutions and products, Delta is among the top brands for solar PV inverters.
Enphase Energy Inc.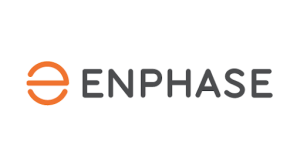 Enphase was founded in 2006 and has its headquarters in California, USA. Enphase's home and business solution microinverter IQ series emphasizes safety, durability, and reliability. The IQ microinverters are developed to withstand heat and rain with an IP67 certification. The microinverters are made responsive with built-in rapid shutdown technology to avoid and eliminate any risk to human life.
Enphase is working towards advancing sustainable solutions for the world.
Power Electronics SL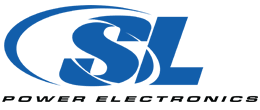 Located in Arizona, USA, Power Electronics was founded in 1987. It is one of the major players in sustainable, energy-efficient solutions. With innovation and cutting-edge technology as its core competencies, Power Electronics has successfully installed 70GW of AC power worldwide.
Power Electronics manufactures the following list of solar PV inverters–
HEM
HEMK
MV SKID
TWIN SKID
EMS and PPC Pro
Some notable features of these solar inverters are –
Active Heating
Low Maintenance
Advanced Grid Support
Conclusion
Sustainability, renewable energy transition, and more efficient solar systems are the way ahead. Climate change, globalization, and global warming are the key concerns today, and to mitigate the risks attached to them, the only solution is renewable energy. The faster we adapt to clean power usage, the better.