The year 2021 has been a tough year for everyone. Industries across the globe were shut, companies were barely floating above the economic ocean, in fact, and this year had pushed the whole world almost 2 to 3 years backwards, when all we were aiming was to achieve the things new and unheard-of milestones. The unprecedented outbreak of Covid 19 had a fierce impact on all the sectors of the global economy. Businesses that were hoping to expand and grow were now barely surviving, and no sector remained untouched from the horrors of the pandemic.
However, things are changing their course now. As the whole world is rapidly moving forward with vaccination drives, the blanket of the outbreak is being pushed away. Businesses and industries are going back to Normal, but with a 'New Normal'. They are optimistic to recover the damage that has been made by the pandemic and foreseeing a brighter future for their operations.
ELE Times Sub Editor and Technology Correspondent Sheeba Chauhan got an opportunity to have a profound conversation, with Anbu, Director General and CEO of IMTMA where he reflected back upon 2021, and discuss the optimism for the next year, and provide an outlook for 2022, for their respective industry.
ELE Times: What would be some of the exciting industry developments to look forward to in 2022?
Anbu, Director General and CEO of IMTMA: In terms of business, the machine tool industry is moving towards providing sector specific solutions for existing customers such as automotive sector as well as scouting for new ones in emerging sectors such as electronics, toys, defence, railways, agriculture, etc. The intent is to offer customized solutions rather than offering off-the-shelf machines.
Focus will be on indigenizing supply chain and subsystem components and elements as well as technology development in collaborative mode with industry forming a consortia and roping in academia. Industrial robot development for user sectors (both mechanical and electronics) like painting, ceiling, and machine tending (modular), welding, and many more will also be seen. In 2022, we expect to surpass our previous highest production levels, about Rs.10,000 crores.

ELE Times: What innovations are lined up for 2022 and for what application areas? (Specific for IMTMA)
Anbu, Director General and CEO of IMTMA: Control system, SPMs for special applications, robots, automation, IoT and Industry 4.0, digitalization and adoption of digital twin in the machine tool manufacturing ecosystem will be some of the innovations. We are also expecting more usage of AR and VR tools for both manufacturing and maintenance, as well as for marketing. Our member companies will also be building multi-task machines, laser-based machines for various applications, laser welding and metal additive manufacturing.

ELE Times: What milestones are targeted in terms of research, technology development, and market expansion and revenue generation by end of next year?
Anbu, Director General and CEO of IMTMA: As said, production will be at its highest in this decade, surpassing previous highest levels.
What policy support do you envisage from the government – in terms of taxes, incentives, infrastructure, quality power, Exim laws, and capital landing rate, labour laws, and more? Please raise the problems and its possible solutions. (If relevant)
It is important to have Brand India technology centres for promotion of exports, ensure availability of land for ease of doing business (land can be given on rental basis) instead of 100% upfront purchase which will help in the funds being utilized for productive assets, and R&D support for product and technology development. All these measures will trigger faster implementation of industry output.

ELE Times: Considering emerging technologies, what market trends do you think will be followed in the next 2 to 4 years?
Anbu, Director General and CEO of IMTMA: Digitalization will increase by leaps and bounds and we will also find judicious use of robots along with cobotics and manpower for enhancing productivity, safety and quality.
Contributing Author: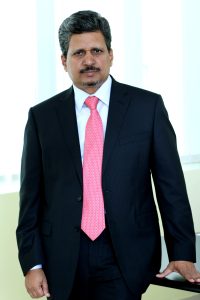 Sheeba Chauhan | Sub Editor | ELE Times